Latest research published at the annual workforce communications conference ENGAGE 16 last week reveals two out of three companies are now investing in employee communication products.
The findings confirmed seventy percent of organizations* have switched to employee-centric communication tools because traditional methods, such as email, no longer work.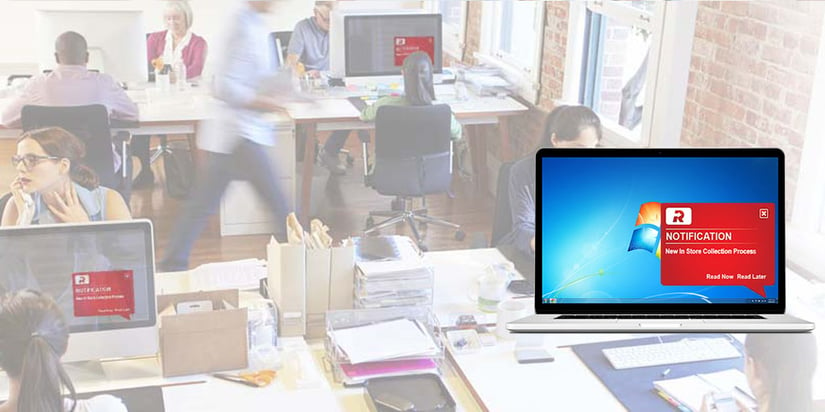 The ubiquitous problem of an inundated inbox means key messages are being missed, exposing organizations to increased risk. The importance of this has been heightened recently, as critical messages such as security alerts, ethics and compliance demand greater attention.
Sarah Perry, CEO at SnapComms, comments: "The 'All Staff Email' no longer works. While we've known this for a long time, it's great news that organizations from all sectors realize it too. The tipping effect is happening. Smart organizations are implementing up-to-date methods of connecting with their employees."
The report suggested new ways to deliver information are in high demand, largely inspired by the onset of consumer-style technologies.
Employees expect to be able to consume content from their employer the same way they consume content in their private lives. It has to be mobile, interactive, immediate and instantly accessible. Sarah adds, "It's goodbye to the one-way, wordy email from the CEO, and hello to eye-catching messaging such as desktop alerts, scrolling desktop tickers, and enterprise gamification."
The report states more than half of the organizations surveyed indicated their employees do not read internal emails, causing a corporate communications crisis.
96% of survey respondents stated that better employee communication tools are now essential in order to achieve company goals.
You need a good internal communications strategy to get the best out of the online tools you use, download our Internal Communications Strategy example to get started.
* ARP's research findings are based on survey responses from 367 North-American organizations