30th November marks the official end of the Atlantic hurricane season. For many, the 2017 season has been one to remember, adding greater validity to the reality of climate change - now regarded as one of the most urgent megatrends of our time.
View this infographic to see some of the evidence behind climate change, the harsh reality of its effect on business, and the role communicators must play to support employees in the face of this megatrend.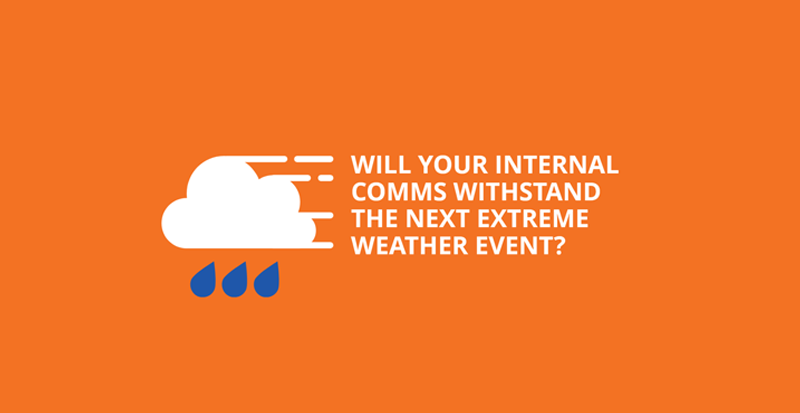 The implications of climate change can be catastrophic for employers and their staff. Hurricane Harvey and Irma exposed thousands of organizations to the devastating effects of extreme weather: infrastructure failure, road and building closures, and employee welfare were just some of the immediate issues faced by employers.
Effective leadership communications during these extreme weather encounters can help alleviate employee stress and facilitate business continuity.
Feel free to share this infographic with your networks to help raise awareness of this growing issue. The aim is to help organizations be better prepared with a co-ordinated comms strategy before the next hurricane season commences, 1 June 2018.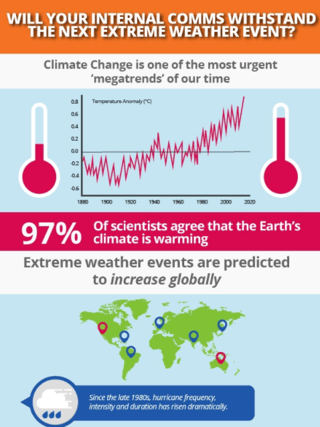 Meanwhile, here's further reading on ways to communicate with staff during a severe weather event. It outlines four steps to developing a comms strategy, suggestions for alternative channels than email to reach staff, and relevant case studies.