Getting employee attention is extremely hard nowadays as staff contend with bloated email inboxes and information overload. No wonder today's Internal Communicators scratch their heads as they try to figure out the best way to get their messages noticed.

CommsTools.com is a brand new concept just launched by SnapComms. It's a free online resource that lists more than a hundred ways – old and new - to get a message across successfully. This easy-to-use directory is an ideal starting point for anybody looking for ideas on how best to communicate to a wider group.

It alphabetically lists a wide range of print, digital and face-to-face tactics, with suggestions for when to use each type.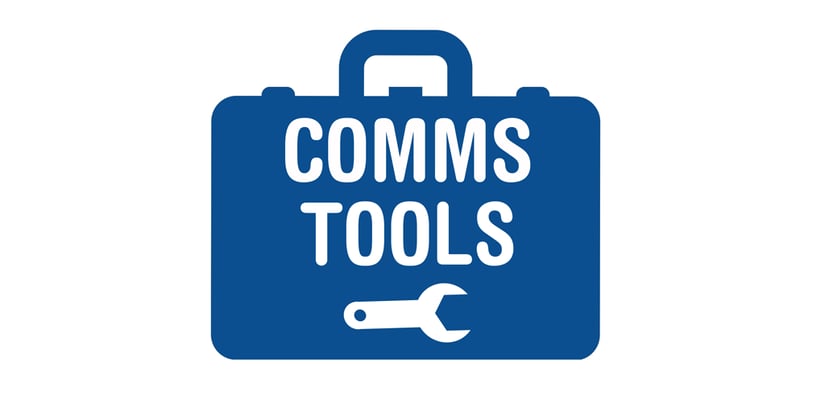 Commenting on the launch, SnapComms CEO, Sarah Perry said, "In a time when there are so many channels available to communicators, and so much noise to contend with, having a resource that can help to pick the most efficient method for reaching your audience is vital. CommsTools.com helps communicators find the best ways to engage their audiences, whether that means adopting new software, or just sticking with reliable email campaigns."

She adds: "Every week it seems there is a new tool or app that is the "latest and greatest" way to communicate with employees; a silver bullet to all communications woes that rarely lives up to its hype. But what are often forgotten are some of the simplest ways to communicate with employees; communicators just need to be reminded of what those methods are."

CommsTools.com is fully responsive across all devices. All tactics will continue to be updated, so the latest information will always be on hand. End-users will also have the ability to add feedback and suggestions to the site, making it a truly collaborative and engaging experience.

See it for yourself – go to CommsTools.com. It's early days so all feedback appreciated.
---