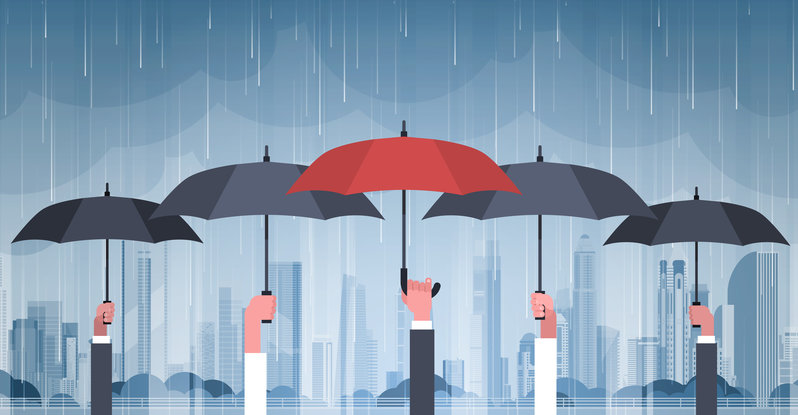 Extreme weather events are becoming commonplace across the world.
Floods, hurricanes, snowstorms, earthquakes, and other natural events inflict serious damage to lives and property.
For businesses, being prepared is the best insurance to minimize the damage.
Emergency preparedness training will help your employees know how to react and equip them with the tools to survive without harm.
The four steps below will help plan your internal communications before, during, and after an extreme weather event.
Step 1: Publish an Inclement Weather Policy
Address the main concerns of staff by producing an inclement weather policy. This should outline frequently asked questions such as if remote working is permitted, how absence from work will be treated (paid, unpaid, or taken as annual leave), what the correct procedure is to notify absence, and if missed hours can be made up at a later time.
This policy must be easily available to employees in advance and then promoted in the advent of a possible weather event. This will prevent HR teams from being inundated during what is already a challenging time and help avoid any confusion and conflict later.
You can use screensavers as passive reminders to get employees familiar with policies and procedures.
Step 2: Prepare an Emergency Communication Plan
Draft a series of pre-configured messages around events that are most likely to affect your staff. For example, if your region is prone to tornadoes or flooding, preempt the instructions staff will need to heed, such as "Head to the underground shelter immediately!"
Utilize all available internal communication channels to 'flood' your message. SMS, digital signage, social media, and other high cut-through channels will ensure your message gets through. And don't worry if you're repeating the same message over and over - message recurrence is recommended.
Just make sure staff are seeing the most up-to-date information, and that content is geographically-targeted.
Part of this plan should define the communication tree. That is, who's ultimately responsible for publishing content? Rehearse this process so that in the hour of need, there's no ambiguity.
Step 3: Choose the Correct Communication Channel
If the speed of message delivery is important, choose an internal communication channel that gets a quick cut-through. Tools such as alerts and panic button notifications are designed for this type of crisis communication. They override all other applications to appear directly on screen across all PCs and mobile devices, sidestepping email completely - an email will not be timely enough and gets easily missed.
This form of top-down communication cascading directly to the workforce provides a reliable, single source of information that employees can trust. Content must provide explicit instructions and include links to more detailed information if required.
Quick reply mechanisms that enable staff to confirm receipt of the message, such as a tick box response of "I'm safe", allow emergency teams to track employee welfare and divert help as needed.
Step 4: Post Event Communications
Once the event has passed, a review of the communication strategy is important to identify what worked well and what needs improving. Get staff feedback using quiz and survey tools. You may discover the frequency of communications needs to be increased, or that one format has a much higher readership rate than other channels.
Plan seasonal communications to staff, such as "Get your car winter-ready".
Gentle awareness reminders like this are best delivered through passive channels such as lock screen messages.