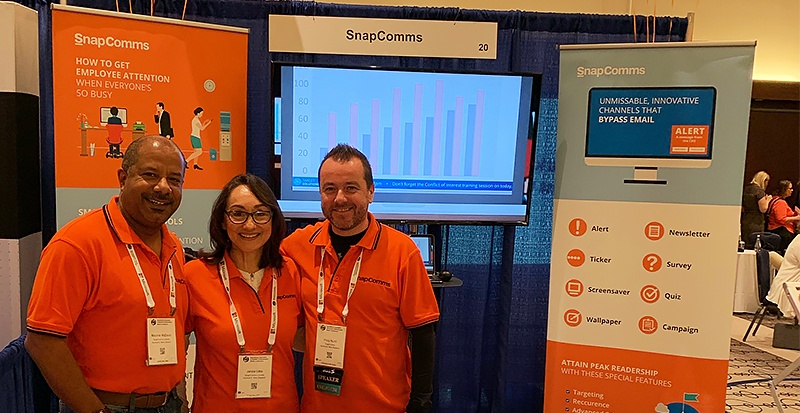 The annual IABC internal communications conference lit up Vancouver this year and the SnapComms team were there. Not just attending, but presenting a masterclass in internal comms.
Everyone we spoke to agreed that information overload is still the biggest challenge facing communicators today. Too many messages, too little relevance and declining cut-through.
That's why our presentation revealed the secrets on how to take internal communications From Message Fatigue to Memorable Moments. If you missed it, you can now see the presentation and read a handy transcript.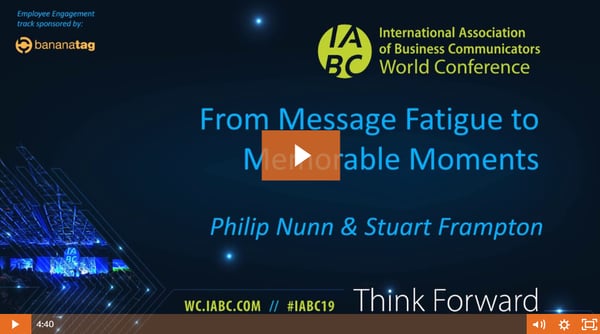 "Staff have become increasingly conditioned to ignore anything they see as irrelevant," said Chris Leonard, SnapComms CEO. "Very few messages make it past their selective attention. The objective for communicators must be to construct messages in a way that provides genuine value to employees, and deliver this through channels they're attuned to respond to.
"From working with hundreds of businesses across the world, we wanted to share our unique perspective on how best to achieve this."
If you like what you see in the presentation and want to know more about internal communications success in 2019 and beyond, we can help. Speak with one of our friendly experts today.