---
"Hello, it's me. Can you hear me?
"I must have called a thousand times."
"At least I can say that I've tried."
Sound familiar?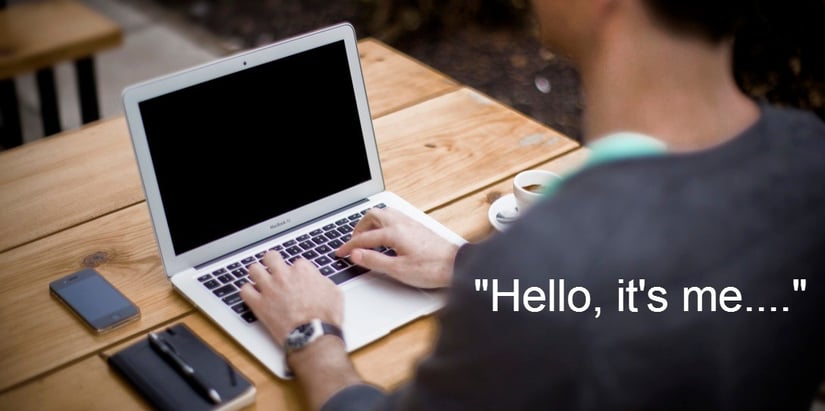 If you work in internal communications, that suspicion of being ignored is probably something you can relate to: it seems no matter how many times you reach out to staff, they're not listening, right?
First of all, don't take it personally. It's not that your staff don't love you, or aren't interested in what you've got to say (sorry Adele). It's because they just don't see you. Or more specifically, they don't see your messages.
Information overload is the biggest challenge facing today's internal communications executives. The volume of emails has rocketed (just like Adele's earnings from her Billboard Chart hit!), with the average employee now sending and receiving more than 600 emails a week!
No wonder employees easily miss important company messages.
It's particularly concerning surrounding compliance issues, when validation is required. "At least I can say I've tried" won't be much defence in the increasingly important area of corporate ethics, conduct and compliance.
We're not suggesting you write a heart-ache hit song for your workforce. But perhaps it's time to consider a new approach - other than email - to get your message across?
For example, a desktop alert that's pushed direct to employees' screens works brilliantly for important communications. It can be set so that your message remains on screen, or repeatedly pops up, until the employee acknowledges they have read it and/or acted upon it.
Desktop news feeds are another unmissable form of communication that completely bypass email and are delivered straight to employees' devices (including mobile). Perfect for call centers and front-line staff in need of up-to-the minute information, these scrolling headlines can include links to other information sources, and targeted to different groups.
A less intrusive but highly visual approach is corporate screensaver messaging. Think 'interactive digital billboard' and you're on the right track. Again, timed and delivered direct to screens, this tool is useful as staff see this during 'downtime' and tend to be more receptive.
These forms of internal employee communication software designed exclusively for pushing important messages to staff is proving to be a big hit(!). Specialists in this area, SnapComms, now have more than 1 million enterprise users of its employee messaging software around the world.
So, if "Hello" has been described as one of the greatest comeback singles in recent music history, why not rethink how you connect with staff, and make your own internal communications comeback?

---