SnapComms Named As A Software Provider For UK Government G-Cloud Marketplace
28 September 2020
AUCKLAND, New Zealand – September 28, 2020 – SnapComms has been named by the UK government Crown Commercial Service (CCS) as a software supplier on their G-Cloud marketplace. This enables all UK government departments, including NHS organisations, to fast-track the introduction of essential digital solutions.
CCS supports the public sector to achieve maximum commercial value when procuring common goods and services. In 2019/20, CCS helped the public sector to achieve commercial benefits worth over £1bn - supporting world-class public services that offer best value for taxpayers.
SnapComms being named reflects the company's experience in the software space and high standing in the public sector, having provided employee communications solutions for a number of Government organisations over many years.
"We are delighted to be part of the UK government's drive to empower their organisations through market-leading digital employee communications", said Chris Leonard, Chief Executive Officer at SnapComms. "The naming of SnapComms reflects the government's desire to streamline the delivery of public services and improve capabilities as part of the broader digital economy."
The full range of SnapComms employee communication channels are included, ranging from priority channels (high-impact alerts and notifications) to informative channels (screensavers, surveys, and quizzes). This equips organisations with the tools to achieve every communications requirement, whether improving staff knowledge, minimizing compliance risk or increasing workplace engagement.
The naming of SnapComms is with immediate effect and UK government departments may access information about SnapComms through the G-Cloud marketplace website.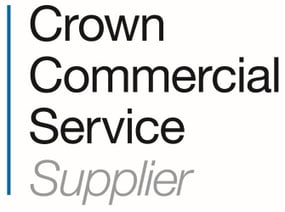 About SnapComms
SnapComms is an award-winning provider of internal communication software used by 2.5 million employees in 75 countries worldwide.
SnapComms is designed to be equally effective for teams across organizations, from IT and Information Security to HR and Communications. Messages are delivered directly to employee desktop, mobile and digital signage devices, bypassing email to guarantee employee attention without adding to information-overload.
Since its launch in 2007, more than 1 billion messages have been sent through the SnapComms platform.
For more information contact:
Kris Whittle – Business Development Manager
Email: kristofer.whittle@snapcomms.com
Phone: +44 (0)203 355 3152