SnapComms Finishes 2019 With Range Of New Product Enhancements
25 November 2019
The SnapComms platform continued to benefit from a range of additions and improvements through 2019. Since July, enhancements to content, mobile capabilities and interactivity have helped businesses achieve more effective internal communications.
Here's a summary of some of the improvements delivered between July and December 2019.
1. Employee app relaunch
The SnapComms employee communication app was relaunched to include new visually-engaging features to enable more personalized communication with staff.
The new Feed View introduced a rich, easy to browse format for users to experience content more easily, without needing to drill down into each message individually.
Stories gave administrators the ability to create simple, engaging messages, creating an attractive display that compelled staff to read when published to the Feed.
More details of these developments are available in the press release.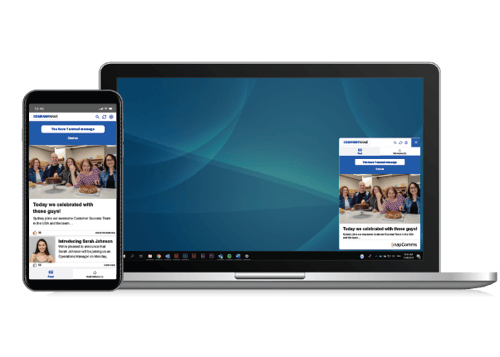 2. Interactive and in-context preview
An interactive and in-context preview was released, allowing administrators to experience the full on-screen presentation of messages.
This preview fully replicates how messages are displayed on employee screens – before publishing. All message functionality can be engaged with in the preview, including pop-up notifications and buttons.
The interactive preview can also be shared with colleagues or content moderators, providing greater assurance of message effectiveness.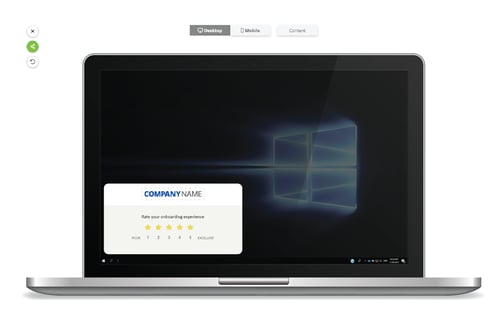 3. Simplified mobile onboarding
Simplified mobile onboarding was introduced to streamline the process for both users and administrators. This release allowed the SnapComms App to be accessed and downloaded via one smart link. New employees can be onboarded with the mobile device in less than a minute.
The faster, easier process involves a special download link directing users straight to the SnapComms App. The link recognizes their device and directs them to the right AppStore for them.
A new simple sign on means less manual entry of information for users. Easy management removes any need for involvement by IT staff, ensuring HR and Comms teams retain control of the process.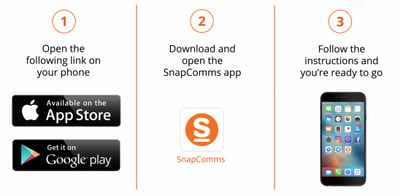 4. Use case templates
A range of ready-to-use, animated message templates and notifications were unveiled. An exciting new way to create SnapComms content, these templates are based around use cases – specific communication needs common to today's workplaces.
Professionally designed and based on best practice, these use case templates were developed to help communicators get maximum results from their messages – as well as inject some fun into their internal communications.
The initial range of animation alerts included IT outages, Halloween, Thanksgiving and Christmas. More designs are currently in development.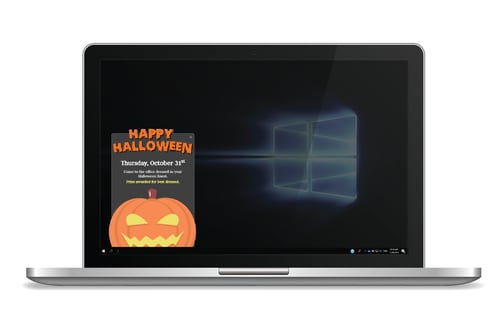 5. New Mac App
The release of a dedicated SnapComms App for Mac was welcomed by the increasing numbers of Mac users worldwide.
All the features and functionality of the Windows App were retained, including the new Content Feed and interactive preview features above. Fully optimized for Mac devices, this release provided an important assurance for communicators that staff are receiving messages tailored to their device.
The greater consistency of content display delivers to communication objectives of higher employee engagement rates.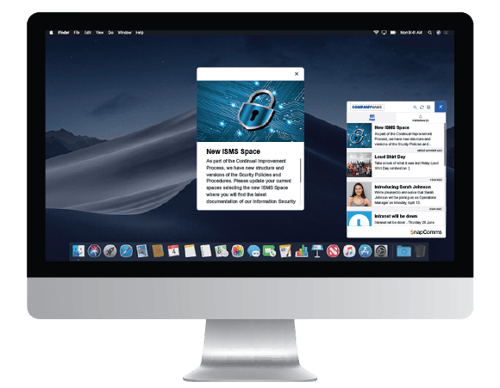 To read what was released during the first half of 2019, see this summary of previous product enhancements.
There's more to come from SnapComms in 2020. Follow us to keep up to date or contact us to speak with one of our communication experts.
For more information contact:
Tyrell Cooney – General Manager, Technology
Email: Tyrell.Cooney@snapcomms.com
Phone: +64 9 950 3360