SnapComms Product Enhancements 2021
As we roll into another year of living with the pandemic we have continued to adapt and improve the SnapComms product to suit the ever-changing landscape of 2021.
Product enhancements and communication innovation has been our focus throughout 2021. Using a customer-centric approach has led us to pursue product upgrades that ensure seamless internal communication success for all our customers.
Read below for the top four platform enhancements delivered during 2021.
1. Getting Started Page
Training new employees to use the SnapComms platform is now even easier with our Getting Started page. This page ensures seamless onboarding of the SnapComms product to new employees by demonstrating the end-to-end use of SnapComms in a simple to navigate format.
New employees will find a range of resources, videos and guides on the platform that get them onboarded in a timely fashion. This page can be enabled or disabled from the Help & Support > Getting Started page by turning on/off the toggle 'Show this page in Main Menu'.
See more about getting started with SnapComms
*Cloud customers only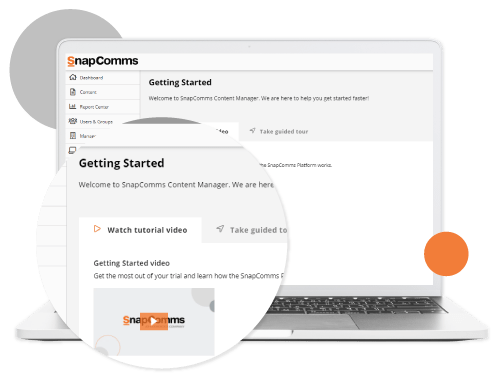 2. Live Content Preview
Quickly glance through your content with ease with the new Live Content Preview. You can now preview your Content at the dashboard or folder level in the Content Manager, without having to click on the item, saving you time when browsing through your SnapComms content.
You can now also enjoy the increased efficiency of sending messages faster if you want to publish a previously saved/sent message.
To view this, log in to your Content Manager here.
*Available to Cloud customers only.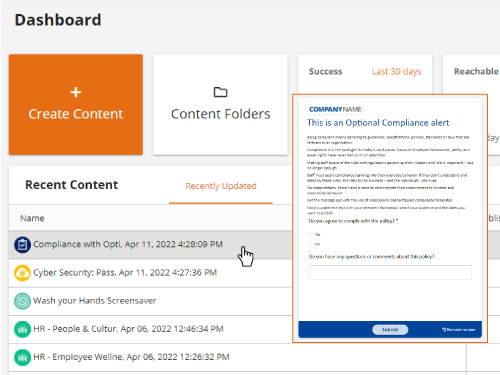 3. Updated Apps Improve User Experience
Our Windows, Mac and Mobile (iOS and Android) Apps have all had a sparkling refresh. A raft of improvements have been made to visual style and usability.
There's a new card layout, new view tabs, updated icons, new actions menu (Refresh/ Settings), screen reader enhancements for the Windows app and lots more to improve your experience.
Make sure you receive the benefits of these updates by downloading the latest App version.
See these instructions for how to update.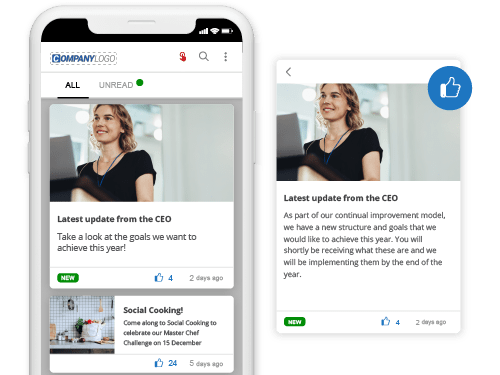 4. New Features Galore for Questionnaire
The SnapComms Questionnaire, covering the Survey and Quiz channels, has a whole range of great new features. Utilize these new features to gain greater employee engagement in your staff Surveys and Quizzes.

A new Side Bar Editor makes it easier to add, change and reorder questions with simple drag and drop functionality. Questions can be spread across multiple pages to improve the layout and make completion easier. Branching logic can be used to display different survey flows based on respondents' answers.

And there's much more... Watch our video to see the full story or log in to your Content Manager to try these for yourself!
(Available to Engage customers only)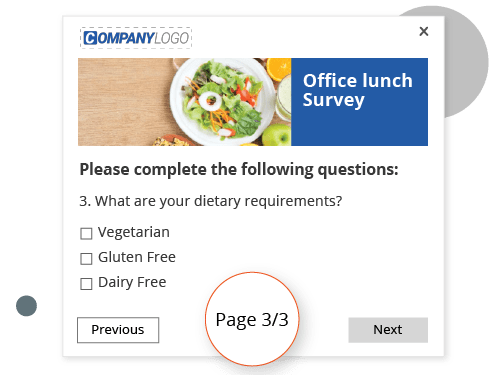 We'd love your feedback - get in contact with your Customer Success Manager or one of our team below if you would like to participate in our customer feedback panel.
* Note that this update is available for cloud-based customers and/or customers on Inform or Engage Packages only. Please speak to your Customer Success Manager to discuss the advantages of packages and/or migrating to the enhanced cloud-based solution.
For more information on this article contact:
Shaneel Naidu – Senior Product Manager
Email: shaneel.naidu@everbridge.com
To join our customer feedback panel contact:
Carlos Dreher - Head of Customer Strategy
Email: carlos@snapcomms.com