Solution Options
The SnapComms tools are available as either a:
Managed service (the SnapComms platform resides within the SnapComms datacenter and is accessed via secure internet connections) or
Locally hosted solution (the SnapComms platform is installed in your network and is accessed via your local area network).
Annual License Fee Indications (USD)

The SnapComms Client Annual License fee (Minimum 500 PCs):
$1.00 to $15.00 per year per PC, depending on the number of SnapComms Channels chosen and number of PCs. (For organizations with under 500 PCs, Annual License Packages starting at $2500/year are available).
The SnapComms Client Perpetual License fee (Minimum 1000 PCs):
$4.00 to $40.00 per PC (one-time fee), depending on the number of SnapComms Channels chosen and number of PCs.
Server License fee:
For locally hosted solutions, a $5,000 one-time fee applies (regardless of volumes).
SnapComms License Fees by Channel
Licenses are purchased on a 'per channel' basis giving you the freedom to acquire only those tools that best meet your current needs. The SnapComms Communication Tools are divided into six channels (SnapComms Channels), grouped according to their on-screen display characteristics:
Additional Costs
Incorporation of company-specific templates.
The SnapComms Solution includes standard SnapComms Tools templates. However, a specific look-and-feel or brand can be applied like a 'skin' to the SnapComms Templates to personalize the templates for your organization.
Charges for integrating your branding/design usually range from $200 (branding/color overlay) to $350 (for building a new format/shape).
The existing SnapMag template can be highly personalized for free (changing color schemes, layout, fonts, text formatting, adding logos, images, etc.) For custom magazine templates beyond this, pricing is on application and will depend on the resources required to integrate the design into the SnapComms solution.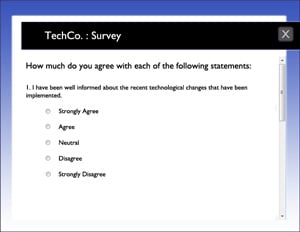 Standard Template Example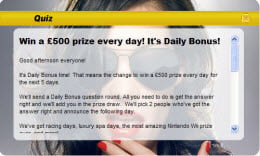 Custom Template Example
Savings Calculator
Use this Impact calculator to calculate the potential impact and savings possible by using the SnapComms tools within your organization.