SnapComms provides solutions to solve internal communication challenges for organizations worldwide. Our employee communication platform provides a range of channels to get employee attention, including Alerts, Tickers, Wallpapers, Screensavers, Quizzes, Surveys and Newsletters.
SnapComms is now part of Everbridge, Inc. (NASDAQ: EVBG), a global software company and the leader in critical event management (CEM). Everbridge provides enterprise software applications that automate and accelerate an organizations' operational response to critical events in order to keep people safe and businesses running.
Prior to Everbridge, SnapComms was a self-funded, privately owned business that has grown from small beginnings. Determined to help more organizations improve employee communications, Sarah Perry and Chris Leonard launched SnapComms in 2007. Within three years, SnapComms grew without investors from zero to hero in the competitive sector of employee communication software, where it is now a global market leader.
Customer service excellence and product innovation drive SnapComms success. SnapComms is now proudly serving more than 2.5 million paid enterprise users in 75+ countries (including several Fortune 50 companies). It is a Deloitte Fast 50 and Fast 500 international company and won the ICT Exporter of the year Award in 2015.
Information overload is a significant and growing problem preventing organizations from being operationally effective and employees from being well informed. Our purpose is to help large organizations use the latest technologies to put important messages in front of employees in ways they can't miss (and to measure their impact).
If you'd like to know more, or if your internal communication needs improvement, we'd love to hear from you.
Our Mission:
---
Get Employee Attention and Measure it. Right Message, Right Place, Right Time. Every Time.
Market Led Company
We are a Market Led Company, our priority has and will always be to listen to the needs of our customers and prospects in order to provide the innovation they expect. While we have some in-house communications expertise, you cannot substitute this for feedback from real customers.
Real Solutions for Real Problems
We not only respond to individual customer needs, we proactively try to understand the problems they are facing collectively. By keeping a close eye on the market as a whole, we can also identify whether changes or trends are occurring that could be better facilitated by adapting our technology. Our customer support system also helps us identify and manage ideas for improving our product.
Work with Customers to Solve Problems
Interaction with our customers and understanding their needs and issues has resulted in innovative solutions to complex problems. Exposure to diverse networks and computing environments (of our customers) has driven our development so the SnapComms solution is now compatible with almost any environment that our customers utilize.
"We have faced a number of technical challenges over the years as business needs evolve and technologies change. These challenges have, in the main, been mitigated by intelligent research and development processes and by tapping into the collective, yet diverse, skill set of the SnapComms development team. We have additionally fostered relationships with industry experts and thought leaders to assist us in solving certain specific problems." - SnapComms Co-Founder Sarah Perry (Author of Brave Bootstrapping)
Awards
---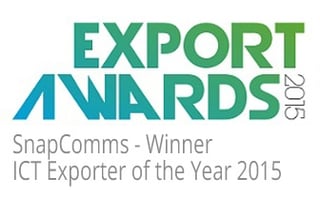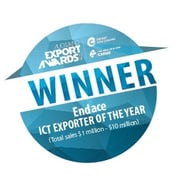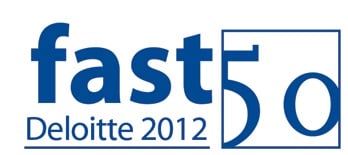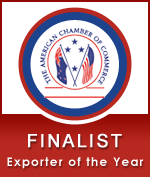 Partners
---