Managing system outage messages more efficiently
---
Struggling with email lists — Prior to SnapComms Tomberg and his colleagues had struggled with maintaining dozens of email lists of users for each of their many different IT systems and were searching for a smarter way to manage the way they communicated IT updates to relevant employees.
Initially the Technology Support team directed their research towards open source solutions, but these invariably needed a lot of customization to meet Jeppesen's needs. They were attracted to the breadth of the tried and tested, off-the-shelf solution that SnapComms offered.
"It was more robust, certainly, from the get go."
No email required — Jeppesen's intention was to use the SnapComms employee communication software to send messages about both scheduled and unplanned system outages to their global community of users. The problem they had experienced in using email to update staff was not only did it require a lot of manual effort to build and maintain up-to-date lists of users, but it also required users to have their email software open and to actually see and then read the message. While the impact of users not knowing about IT system downtime varied on a case by case basis, it required a lot of work from Technology Support to minimize problems such as loss of work or reduced access to programs.
"It really wasn't that common, but it took a lot of effort from us to make it uncommon."
Color coded templates to classify outage types — The Technology Support team has created three different templates for their Desktop Alert Messages, according to whether the system outage is planned or unplanned and the depending on the status of the downtime. These are color-coded and have been designed to be impossible to miss. They display as different sizes on users' screens, according to the status of the outage. By using these templates consistently, users have become familiar with the type of information in each template and know what to expect.
Unplanned system outages are initially notified by a large, red emergency message alert.
This is replaced by a green pop-up message when the system is restored.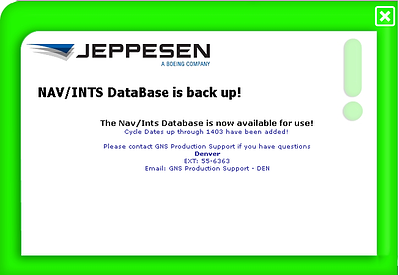 The blue systems outage message window is smaller and more subtle on screen and is used for informational purposes and typically issued a few days in advance of planned system maintenance.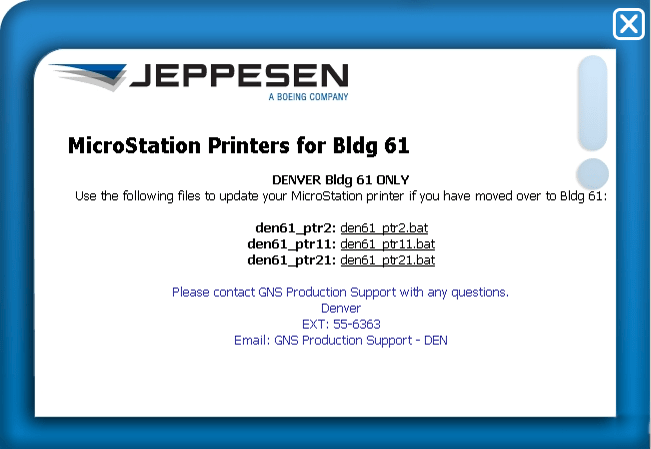 Better use of IT resources
---
Tomberg says that in addition to the positive response by employees, the Technology Support team has judged the success of SnapComms by the level of reassurance the team feels in knowing the information is getting out to the people that need it and the extent to which it has reduced complaints which in the past tied up their valuable time.
Easy & reliable
"We just fire the message and forget it. That's the beautiful thing about it. We just assume that everyone's great. It's more a lack of complaints, rather than people giving us compliments about how we're handling the up and down times of our programs. So we can't really say for sure that something bad would happen having not used SnapComms. But, we certainly assume that that's true… We haven't had any bad instances since we've been using SnapComms, where people come and complain to us. I guess it's not exactly scientific feedback, I know, but it's really all we have. We like the tool, and we think it certainly does the job we need it to do."
Reduced calls to the helpdesk —Calls to the helpdesk have also been reduced through users having more certainty around which systems were functioning as normal and which were experiencing issues.
"I would say that they are reduced. We've been using SnapComms for so long that it's hard to remember. People actually would call up and ask us if a program is up or not. They, for some reason didn't try the program and see for themselves. I'm never ever getting that since we've had SnapComms. People are not unsure of anything."
Management reporting —Tomberg's team do receive requests from Jeppesen management for data on message readership and this can be readily provided using the powerful reporting functionality included within all the SnapComms employee communications channels.
Reducing email overload —Tomberg says that most Jeppesen employees have reacted well to the SnapComms software and in particular they like the way it has reduced the volume of emails they receive.
"I think they prefer it. It cuts down their emails."
The team is careful to limit how often they broadcast desktop alerts though, so users don't become frustrated by over-use and their expectations are not compromised.