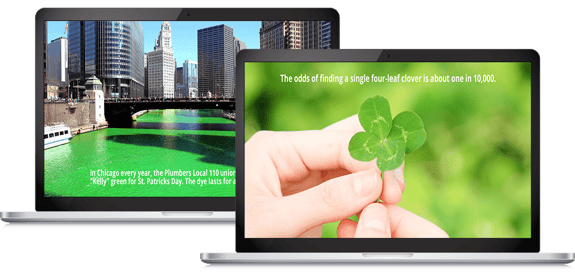 Click the links to view each screensaver, then 'save as image' to download.
SnapComms Screensaver Customer? Upload the images as Screensavers in your SnapComms Content Manager and publish them to all staff.
View the Creating Screensavers User Guide.
Not a SnapComms customer? Download these images and use them as Windows Screensavers on your desktop computers.
New York City Parade screensaver