Maximize the Impact of Product Campaigns
Internal Marketing by Screensaver
The SnapComms internal marketing tools allow product marketers to dynamically interact with employees to build greater product awareness and knowledge and to effectively reinforce key propositions. A more effective sales force almost always results in increased sales and greater market share.
Innovative, attention grabbing channels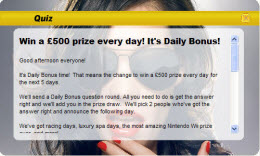 Internal Marketing Quiz Example
It is important to find new and innovative ways to deliver internal marketing campaigns if they are to have maximum impact with sales and support teams.
The SnapComms communication software allow product marketers to market to the sales teams via their computer screens with a range of attention grabbing channels including; interactive screensavers, desktop alerts, scrolling news feeds on computer screens, pop up staff quizzes and surveys, and employee discussion forums.
Internal Marketing by Desktop Ticker
Creating interest and building anticipation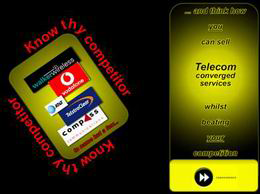 Internal Marketing by Interactive Screensaver
Prior to the formal launch of a new product, a succession of key messages and product themes can be delivered to targeted staff computer screens as a series of continually rotating screen savers. Screen savers can incorporate attention grabbing animation and flash to ensure that messages and themes come alive and are noticed.
Screen saver messages build employee awareness and ensure that sales teams are familiar with marketing campaigns and want to know more. They can click embedded links to visit access more information (on the intranet, web or company network).
Continual and persistent reinforcement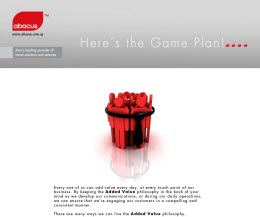 Screensaver Message Example
Following the formal launch of a product, interactive screen savers can promote and help staff find relevant information on the intranet or network. For example; presentations, manuals and brochure-ware.
By maintaining proactive marketing communications after a product launch, messages remain top-of-mind, and ensure that sales teams are sufficiently well briefed to engage the market with confidence.
Interactive learning and accreditation
Internal Screensaver Marketing
The staff quiz tool makes it easy to further educate sales teams in order to maximize their sales effectiveness. Rather than adopting traditional approaches (which often end up buried in email or on the intranet), Snap Quiz delivers training programs and quizzes directly to targeted employee computers. If appropriate, scheduling features allow delivery of quizzes at a pre-determined time (e.g. at the same time every day).
Employee Quiz Delivered to the Desktop
Display of scores and correct answers can help reinforce learning, and best-time-to-beat scores and prompts can provide a competitive and fun feel.
Customizable recurrence options can ensure that unanswered staff quizzes continue to reappear at defined intervals until completed.
Internal marketing for a product launch - example plan: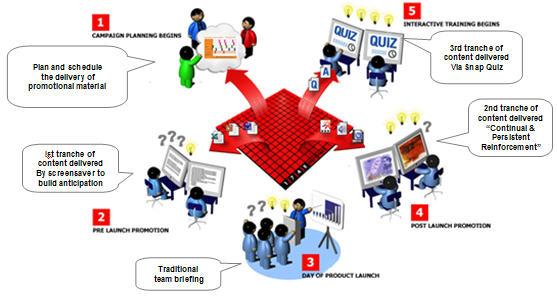 Internal Marketing Example