Corporate Screensaver Messaging
Corporate Screensaver messages are a great way to make employees aware of your internal communications without intruding, annoying or adding to the email burden. Think of SnapComms interactive screen savers as engaging, regularly changing, interactive billboards around your business. SnapComms' Corporate Screensaver messages work like standard screensavers – with some important advantages:
Ambient advertising - Internal communications are delivered by screensaver when staff are in 'downtime' and hence they are more receptive.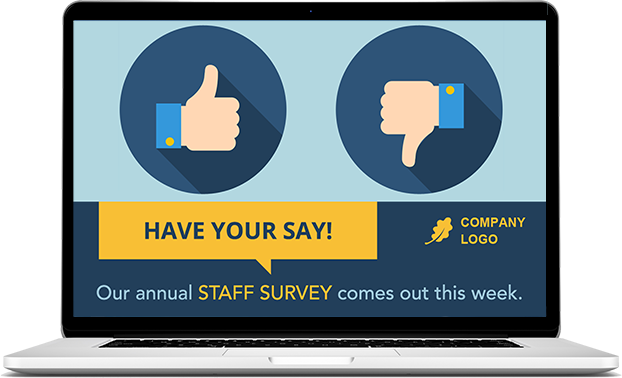 Corporate Screensaver Promoting a Staff Survey
Not intrusive - Interactive screensaver messages can act as an effective 'push communications' channel that is not intrusive.
Easily managed - Can be changed and administered by the internal communications team / IT team, marketing team etc.
Easy to deploy and update screensavers - The IT team no longer have to deploy static corporate screensavers using group policy.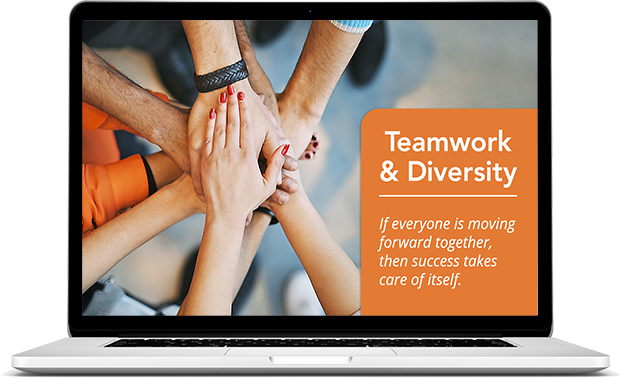 Screensavers to signpost content - Direct employees to important new information on the intranet or SharePoint. SnapComms' corporate screensaver messages can contain multiple embedded hyperlinks directing staff to information sources, to provide feedback, to participate in discussion forums or to opt in to staff quizzes, surveys or polls.
Change screensaver message quickly and easily - PowerPoint slides, images with text, countdown clocks, flash animations and video can be deployed quickly and easily in a matter of minutes.
Target screensaver messages - Different groups of staff can receive different content. Target messages using existing Active Directory network structures, Machine Based Targeting and/or create your own targeting groups allowing you to customize employee communications to suit your different internal audiences.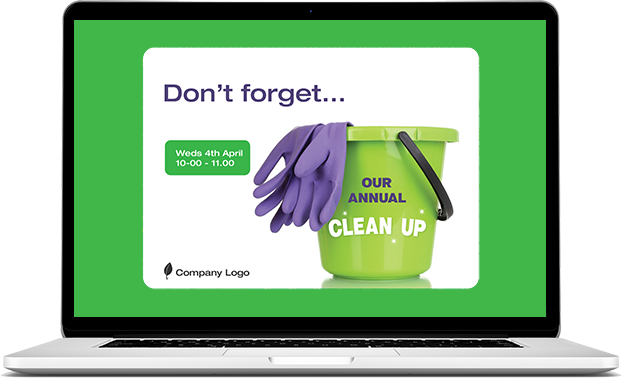 Screensaver Message as an Event Reminder
Scheduling communications - Schedule screensaver messages to appear at times when employees are most receptive. Pre-specify publish and expiry times to help manage internal communications content.
Tempt employees to find out more - For example, about specific business initiatives with click-through links to further information or registration forms.
Brighten up office areas - Think of SnapComms screensavers as changing billboards around the business. They can be especially powerful in open plan areas.
Easy to design - You can design screensaver messages internally, typically in less than 15 minutes. Stock photography websites make it easy to find useful images. You can also develop templates (e.g. in PowerPoint, Photoshop etc.)
Personalized screensavers - Employees are able to upload a personal image to sequence amongst their other screensaver messages (this feature can be switched on or off depending on requirements).
Cost effective digital signage on screensavers - The SnapComms screensaver messaging solution is significantly more cost effective than traditional digital signage solutions.