SnapComms Product Enhancements
July-December 2020
9 Dec 2020
The ever-changing landscape of 2020 has brought a lot of disruption to our personal and professional lives. That's why the SnapComms team have focused our product updates and releases on the immediate needs of our customers - to help them operate in an environment no-one imagined a year ago.
These are the top four platform enhancements delivered in the last six months, following up from the releases in the first half of 2020.
1. Create Content Page Delivers Better Content - Faster
The Create Content page in the SnapComms Content Manager has had a refresh! It's now even easier to create and send content in just a few clicks.
This update features more imagery, fuller descriptions, new filters, content previews and a search bar to help you find relevant Templates based on keywords.*
These enhancements incorporate best practices in UX design to help communicators save time and achieve greater message success. Click here to learn more.
2. Expansive Message Library From Critical To Cultural
The SnapComms Template Library has grown to over 60 Templates!* The library has been developed through working with our 2.5 million users worldwide and understanding the challenges organizations face in delivering effective, engaging messages.
The solution: Pre-populated content Templates that address' organizations' communication needs. This set of ready-to-use Templates allow important company information to be created and delivered in a faster, simpler and more successful way. View some of the Templates here or login to view.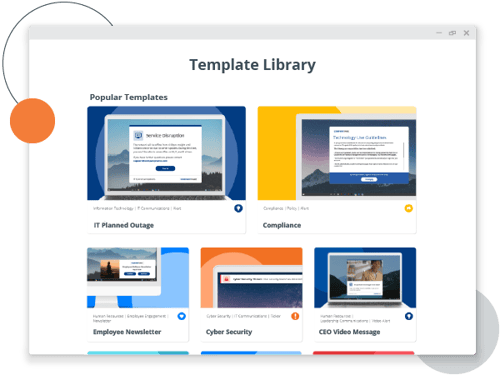 3. Seamless Mobile Experience Improves Onboarding
Mobile is essential for employee communications today – and it's now even easier for your employees to download the SnapComms Mobile App onto their device*.
The Simplified Mobile Onboarding process now includes a unique QR Code for each organization. The QR Code recognizes which mobile platform is used by each employee and navigates them to the correct App Store to download the SnapComms Mobile App.
The Organization App Code will also be populated when using this QR Code, meaning your employees can quickly download it in just a few clicks. Click here to learn more.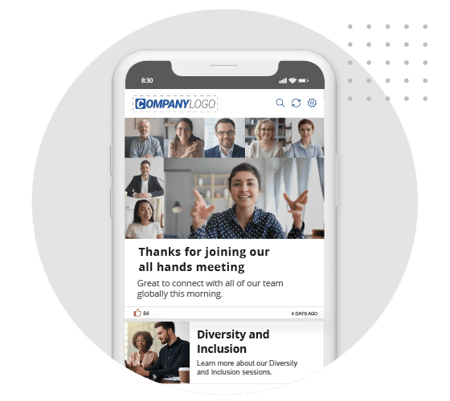 4. New Emergency Alerts For High-Priority Events
Highly visual emergency alerts have been released into the SnapComms Emergency Category.* These alerts occupy the whole screen and are unable to be turned off or ignored (until the Administrator turns the alert off), providing guaranteed instant employee attention.
Emergency alerts include strong visuals to impel instant action when time is of the essence. Flexibility gives communicators the option to change colors for preference or to use organizational branding for emergency situations.
Note this feature is only available to customers using the Emergency Add-on. Talk to your Customer Success Manager to learn more about this feature.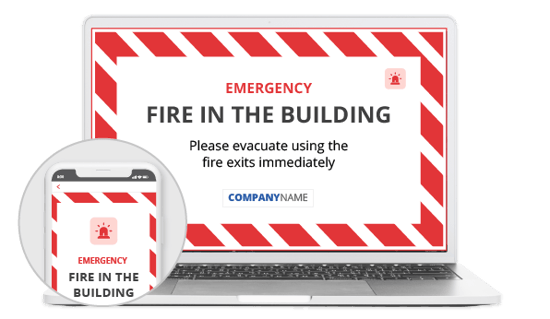 With 2021 fast approaching, we're continuing to focus on supporting our customers with whatever the year may bring. We'd love your feedback - get in contact with your Customer Success Manager or below if you would like to participate in our customer feedback panel.
* Note that this update is available for cloud-based customers and/or customers on Inform or Engage Packages only. Please speak to your Customer Success Manager to discuss the advantages of packages and/or migrating to the enhanced cloud-based solution.
For more information on this article contact:
Audrey Cheng – Chief Product Officer
Email: Audrey.Cheng@snapcomms.com
To join our customer feedback panel contact:
Carlos Dreher - Head of Customer Strategy
Email: carlos@snapcomms.com