Desktop Staff Survey tool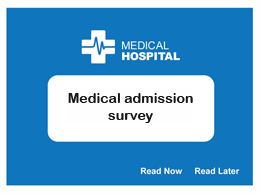 Staff Survey - Pop up Notification
High participation rates
The staff survey 'pops up' on the employee's computer with options to 'complete now' or 'complete later'. You can specify how often and how quickly the internal survey pop-up reappears until a staff member completes the survey.
Quick pulse checks
Use the staff survey tool to check the pulse of your organization when you want to.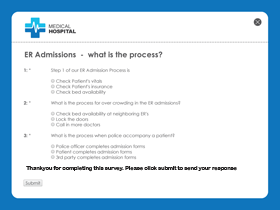 Staff Survey - Message Window
Measure communications effectiveness
Find out if your internal communications are working. Understand what's hitting the mark and which areas you need to improve. This information is useful when trying to convince senior managers how internal communications can add value to the business. Read more...
Improve information cascade
Understand how well your managers are communicating with their teams. Read more...
Temperature check and benchmark
SnapComms' internal survey tool can act as a quick and easy 'temperature check' on issues important to your business. Benchmark levels of understanding, awareness etc. before and after a major communications initiative to measure the effectiveness of an internal communications campaign.
Build engagement
Involving staff is one of the best ways to build engagement. A SnapComms' Staff Survey provides the means to gather staff feedback, opinions and ideas quickly and easily.
Staff Survey Options
Push messaging

Theme staff surveys with logos or images.

Compulsory or opt in

Internal surveys can be optional.

Theme Internal Surveys

'Use images and template designs to them an internal survey.

Internal Survey Reporting

Fully automated, real time reporting for internal surveys.

Auto reminders for uncompleted surveys

Reminders pop up on the screen of staff who have not participated.

Recurrence

Survey pop up reminders will continue to repeat (based on administrator specified settings) until the internal survey has been completed or it meets expiry criteria.

Targeting

Target internal surveys to specific staff groups based on existing Active Directory network structures, machine based targeting and/or create new targeting groups to suit the purpose.

Multiple answer options

Multiple choice, single answer, multiple selection, free form, image voting etc.

Delivery to mobile devices

Push survey to mobile devices and reach employees whereever they are.

Confidentiality options

You can set up SnapComms' Staff Survey tool to allow confidential responses. These can be valuable in times of change and uncertainty.