Communicating with a distributed workforce
Reach staff not on the company network and bypass email to reach remote staff via mobile communication.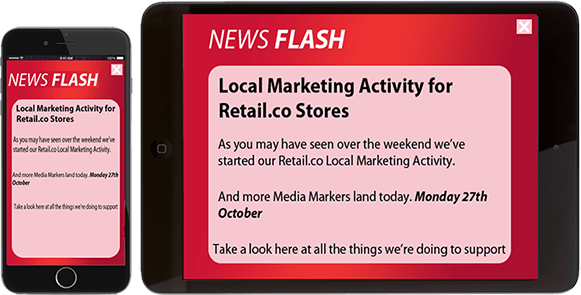 Employee alerts on mobile to communicate with distributed workforce
Improve attendance and reinforce training
Improve attendance to employee training sessions with RSVP Alerts and reinforce training with staff quiz tool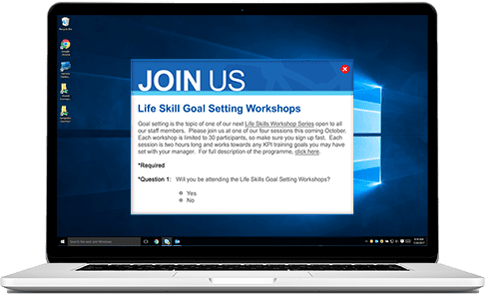 Send RSVP invitations to staff to increase attendance
Communicate new intranet content to employees with desktop news tickers and employee alerts.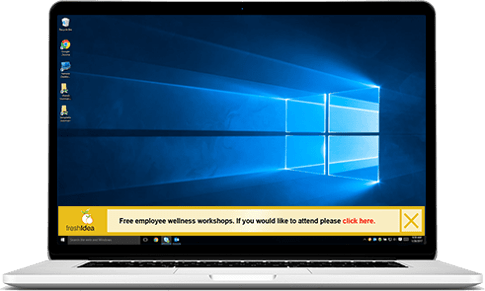 Using a scrolling ticker to direct staff to intranet
Increase staff engagement
"Lowest readership rate of need to know content was measured at 93% with SnapComms, compared to 22% for email."
"Thanks to the use of Snap Communication tools, we have increased use of our intranet by more than 40% in the first year." - Annabel Barbosa, Director Communications, Wintec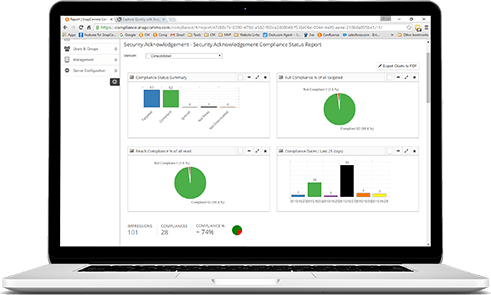 Measure how well your messages are performing
Measuring communication effectiveness
Use a pop-up staff quiz and pop-up staff survey for live results and real time employee feedback to measure the effectiveness of your internal communication. SnapComm's results dashboard provides insight.
Achieving high attendance of meetings and company events
Create campaigns for upcoming events to ensure maximum awareness of your staff event by using a variety of message forms:
For example use a staff survey to gather ideas for a theme and generate awareness, use desktop screensavers and wallpapers, digital signage to remind staff and excite them, then use RSVP invitation tool to capture how many staff can attend.