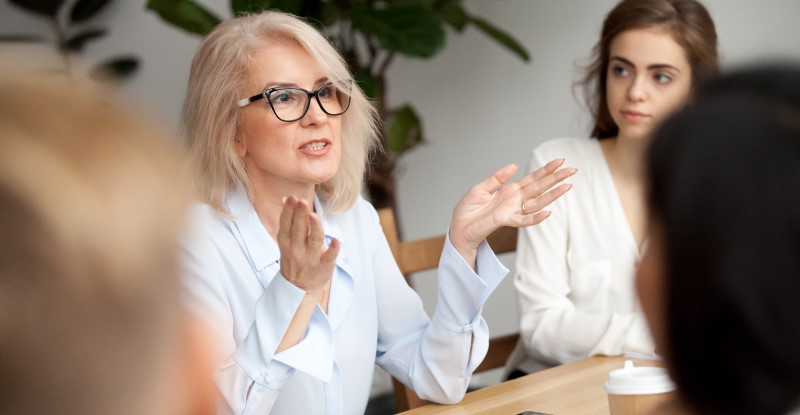 Many organizations are planning change management initiatives for 2023. Some will succeed, others will not. For all of them, communication will be key to turning short-term change into long-term transformation.
More than half (53%) of HR managers see organizational design and change management as a top priority in 2023, according to Gartner. Factors like increased competition, economic uncertainty and the 'great resignation' are forcing employers to look at new ways of working.
The challenge for HR Managers and internal communications lies in supporting the strategy while also supporting employees. A focus on only the business, or only on employees, is where many change programs become unstuck. That's why BCG report that only 1 in 4 companies are successful in the short and long term.
To achieve sustained, positive change, a comprehensive communication roadmap is essential. In this article, we'll explain why and show you how to create one for your organization.
Contents:
Why Does Change Management Matter?
Steps in the Change Management Process
5 Stages of Business Transformation
Communication Strategies for Each Stage
Change Communications Guide: Free Download
Why Does Change Management Matter?
After years of Covid disruption, employees are becoming less tolerant of change. Any new round of changes introduced are likely to be met with disengagement, or resistance.
Research has shown that employees with higher change fatigue are less likely to stay with their organization. But employers rely upon a stable, productive workforce. That's a big potential issue for Human Resources teams.
Leaders need to energize team members and engage them with the change program. Compelling messages must make clear the reasons behind it, why it's necessary, and why employees should care about it. When organizations do this, successful change is 110% more likely.
An example of change management process could be an organizational restructure, company merger or acquisition, or digital transformation.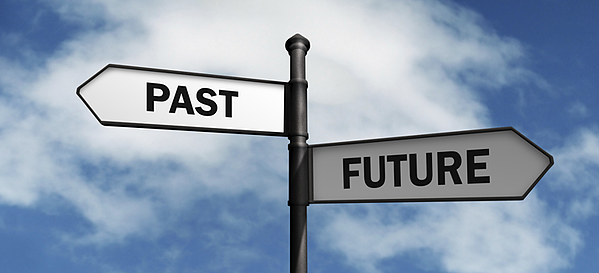 Steps in the Change Management Process
Change communications are the critical messages and updates from employers that keep employees informed and engaged. Typically led by the senior leadership team, these communications enhance transparency of information and foster trust from staff.
In 2023, organizational change management must be collaborative. Top-down communications will still play their part, but more focus should be put on "open-source change." That means open discussions and dialogue across all levels – not enforced change with employees uninvolved.
Organizations using open source change strategies are 14x times more likely to achieve change success. The risk of change fatigue drops by 29% and employee intent to stay rises by 19%.

The key to successful organizational change lies in sustaining momentum and building commitment. This involves two parallel tracks:
Enabling the business transition (through meeting business needs)
Supporting the employee transition (through understanding employee response)
Both tracks take place at the same time, but their goals and methods may diverge. Businesses need the removal of obstacles and expedition of improvements. Employees need consultation on the change and nurturing to address what it means for them.
Every step along each track will require different employee communications – see the section below.

It's not enough for employers to focus on only the employee journey or the business one.
Supporting employees towards acceptance of change is pointless if the change itself is never realized. Similarly, advancing the business towards successful change is harder if employees aren't committed to it or company culture declines.
5 Stages of Business Transformation
Each stage of business change has different objectives. But each objective is intended to positively influence both the business state and employee response in order for the overall change program to be successful.
This is summarized in the table below.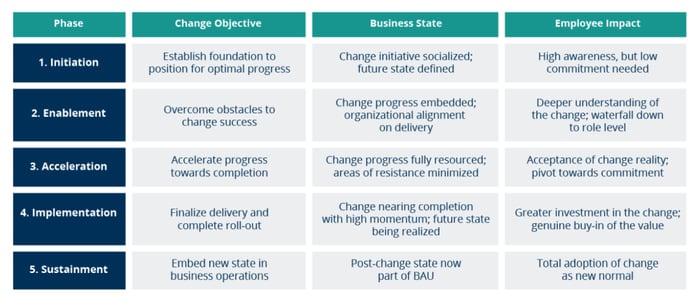 For example, in the first stage, Initiation, leaders need to establish a strong foundation upon which to build their change program. What's happening must be socialized and the future state defined. Employees need high awareness, even if their commitment may currently be low.
In the fourth stage, Implementation, leaders should be finalizing details for launch. Momentum should be high. Employees should be genuinely invested in the program's success.
Employee attitudes towards the change, and understanding of what's involved, will be different at each point, so your communications must take this into account.
Keeping employees engaged throughout the journey is important. Your people need to understand what's happening, feel seen and supported, and are energized by the vision. When workforces are engaged in implementation, change success increases by up to 24%.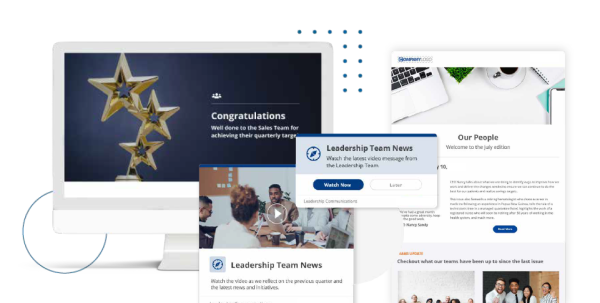 Communication Strategies for Each Stage
We've seen above that in each of the five stages, leaders will need to focus on different types of messaging. A communication plan should be created to deliver compelling content, through a variety of channels, with consistent messaging.
Use an open source change strategy, as discussed above. The aim is to be less prescriptive and more collaborative – involving employees throughout the process rather than just telling them what will happen.
This approach will help Human Resources and communications leaders reduce change fatigue and support employees through periods of uncertainty.
Below we address each stage in turn, summarizing the employee mindset at the time, what the communications strategy should be, and which channels are best suited to deliver this.

Stage 1 – Initiation
Employee state: Fearful of the change and cautious in outlook.
Communication strategy: Focus on messaging that builds awareness while addressing employee wellbeing and morale. Use bite-size, promotional style communications. Deliver via multiple channels for broad reach.
Channels: Town hall meetings and education sessions promoted by Alerts to every employee screen for launch.
Stage 2 – Enablement
Employee state: Anxious about how the change will affect them. Many will be less productive; some will be resistant.
Communication strategy: Focus on enablement messaging to build employee knowledge and drive commitment. Use longer, more detailed communications to answer FAQs.
Channels: Digital newsletters or emails to collate news around the change and answer common employee questions. 1:1 meetings between employees and line managers or supervisors.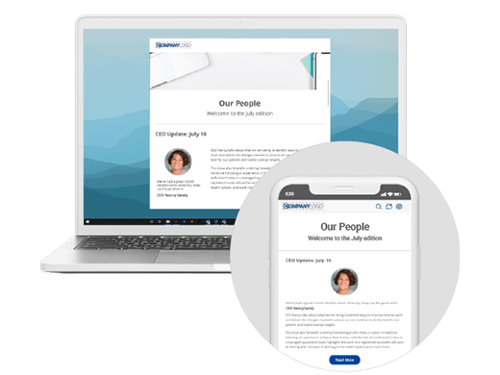 Stage 3 – Acceleration
Employee state: Starting to feel energized by the change, anticipating a positive outcome.
Communication strategy: Focus on messaging that regulates emotions to maintain momentum while minimizing seeds of resistance. Reinforce benefits and ringfence issues causing resistance.
Channels: Digital signage to reinforce key messages. Scrolling Desktop Tickers to provide regular progress updates. Online surveys to assess employee sentiment.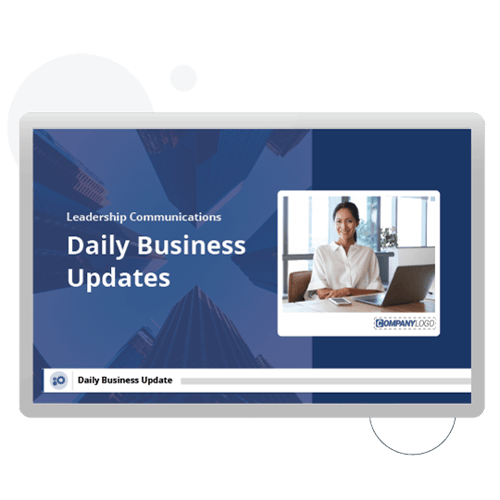 Stage 4 – Implementation
Employee state: Confident in the change journey and fully productive.
Communication strategy: Focus on positive reinforcement and sharing of quick wins to build support and advocacy. Identify change champions (those most active and positive on company forums) and use them to foster organization-wide commitment.
Channels: CEO or management team video update sharing successes achieved or milestones reached.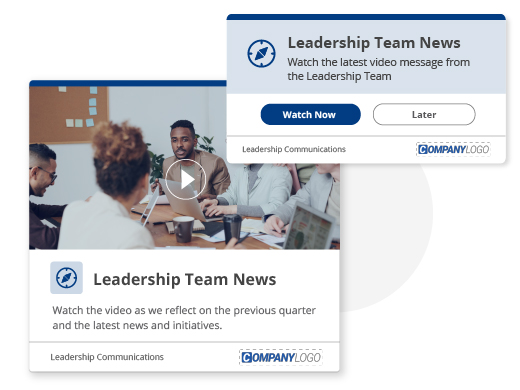 Stage 5 – Sustainment
Employee state: Satisfied by the outcome and focused on supporting the new state.
Communication strategy: Focus on ensuring compliance with new processes and embedding the post-change state into regular business operations.
Channels: Corporate screensavers to celebrate the achievement. Online surveys to assess workplace sentiment post mortem at the end of the journey.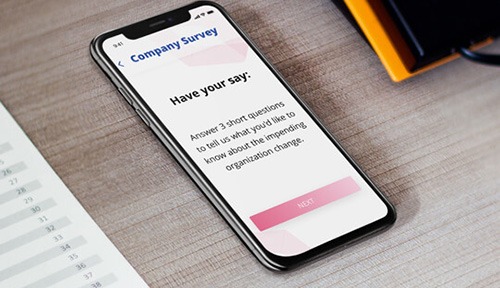 Effective change management is the corporate equivalent of plate-spinning. There are many moving parts and taking your eye off any of them can result in disaster.
But with proper planning and a sound communication strategy, you can achieve successful change that sets the organization up for years to come.
Change Communications Guide:
Free Download
Download our free change communication guide for more on engaging employees and overcoming resistance, plus our unique Engage to Excel change framework.