Quality Delivery Starts with Effective Internal Communications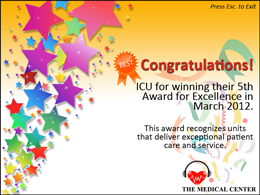 Sharing Successes by Screensaver
Today more than ever, positive patient outcomes are critical, and not just for sick people, but for healthcare workers and the hospital bottom line as well.
While corporate e-mail is a quick and inexpensive method of internal communication, it's ineffective at getting important messages across to healthcare workers or driving behavioral and cultural shifts. Successful healthcare communications must include multiple effective internal communication channels.
SnapComms' internal communication software makes it fast and affordable to educate and inform healthcare workers across the organization using a combination of visual communications, online education programs, daily reminders, management messages and quizzes and surveys.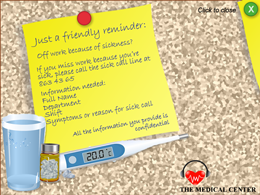 SnapComms' healthcare communication solutions can help:
Hospitals and specialist healthcare providers in multiple countries, including facilities across the U.S. and National Health Service (NHS) in the UK, are using SnapComms healthcare communication solutions.
SnapComms works with specialist government procurement partners to deliver solutions to NHS hospitals.