Here's a new year's challenge for you. Take your internal communications plan for the year and shake it up a little. You don't want to just send company messages in the same old ways. And neither do your employees.
Imagine giving staff an immersive experience, meaningful so that it matters to them, with resonance they form emotional attachments to. Well, don't just dream it – do it!
As technology has evolved it's opened the door for brilliant new ways of engaging staff. Some are opportunities ready for seizing now, while others are on the horizon. This is your chance to be creative and get ahead of the pack.
So in 2020, let's agree to banish the boring and embrace the innovative. These are our picks for the six best internal communications tools for the new decade.
1. Chatbots
AI-powered chatbots can improve internal communications efficiency by providing instant responses to employee questions. They provide staff a seamless experience and save communicators time.
Chatbots can be programmed with anticipated staff questions and the best answers. Each time a question is asked, the chatbot responds – correct information every time, 24/7, with no manual intervention required.
It's about more than just text-based messaging though. Using Chatbots in this way will also leverage emerging voice-based systems, like Amazon's Alexa for Business. Staff can ask questions of Alexa, say on your new communication campaign, and receive spoken responses – without lifting a finger.
Chatbots can also be used to send short, simple messages out to staff, with 90% of messages read within 3 minutes, according to Chatbots Magazine.
Use it for: Communication campaigns, marketing promotions, training, push notifications.
Pro tip: Use the same messaging style in your chatbot as you would in other channels. This maintains brand consistency and reduces any sense of recipients speaking with a machine.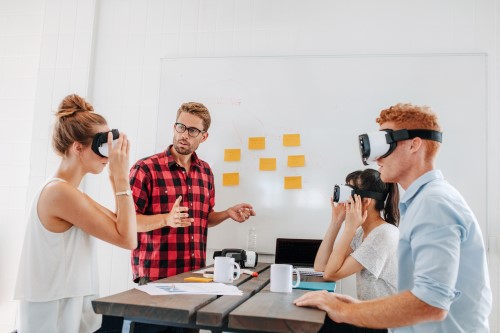 2. Virtual Reality (VR)
VR is a concept that's been around for decades, but the proof has never lived up to the promise. That's all about to change. Advances in technology and increased visibility through sports and movies mean 78% of Americans are now familiar with using VR technology.
While it doesn't come cheap, it's a tool with big potential for businesses. Virtual (or augmented) reality can help staff visualize the outcome of digital transformation concepts, increase proficiency from training programs, or understand the user experience of new products.
It's already being used successfully in environments as diverse as recruitment for automotive, training for manufacturing and project management for construction. If your business has grand designs and deep pockets, VR could take your communications to the next level.
Use it for: Digital transformation, training, product marketing.
Pro tip: Start small. Try a simpler and cheaper 3D video first to showcase your concept before launching into full production. Ironing out wrinkles later will be costly.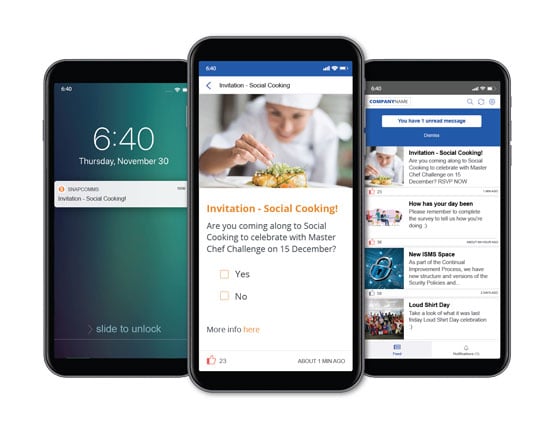 3. Employee apps
It's hard to believe that when the App Store opened in 2008 it offered only 500 mobile apps for download. By its tenth birthday, it had nearly 2.5 million. Yet employee apps have only taken off much more recently.
Today, an employee communication app is a critical business tool. It's a lifeline and treasure trove through which staff can access information, perform tasks and stay connected. The accessibility, flexibility and reach are unbeatable – after all, who doesn't carry their phone everywhere?
Use your app to strengthen connections with younger staff, improve participation rates and reach workers based outside your main office (such as remote offices, field-based staff and frontline workers).
Use it for: Employee engagement, new content feed, personalized messaging.
Pro tip: Make it personal. Allow employees to personalize their app experience in some way, whether the types of content they receive or the look and feel of the interface.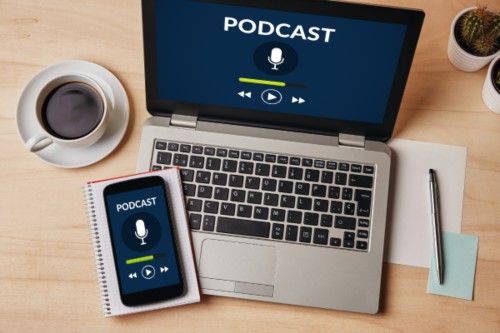 4. Podcasts
Whatever the subject, podcasts are an engaging and entertaining way to deliver information without the high production costs and effort of video. In a LinkedIn survey, 35% of workers listened to podcasts. They're even more appealing for younger staff, used by 42% of those under 35.
Podcasts have seen huge growth in the last few years, reflecting consumer interest in streaming entertainment (eg. Netflix). Formats can vary from single-person to interviews and group discussions. Durations can be tailored to the amount of content. The audio-only nature is ideal for staff commuting or multi-tasking.
The time is right to use them for internal communications. Platforms like CircleHD provide a cloud based means to produce, manage and host your podcasts accessibility and securely.
Use it for: Leadership interviews, project discussions, internal branding.
Pro tips: Release new episodes regularly to build staff awareness and familiarity. Use as many notes as you need – no-one can see them! Track the number of episode listens to understand which subjects and speakers get most attention.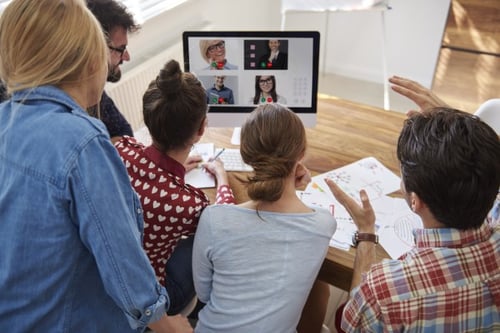 5. Remote team communication
We all know that the old days of 9-to-5 in a corporate office have largely gone. In a number of markets this has been replaced by the "gig economy", as in the US where 36% of workers have non-traditional work arrangements. This increasingly dispersed workforce requires different communication approaches.
New tools are helping bring remote teams together. Image and video show team members at work in their various locations, fostering a virtual community. PukkaTeam is one of these tools.
While these will never replace core internal communication channels, they can have a place in helping retain the human side in our increasingly virtual world.
Use it for: Collaboration tools, employee engagement.
Pro tip: Overcome the fear of privacy-invasion by encouraging team members to use built-in privacy settings when needed for going 'off the grid' or for that all-important coffee break.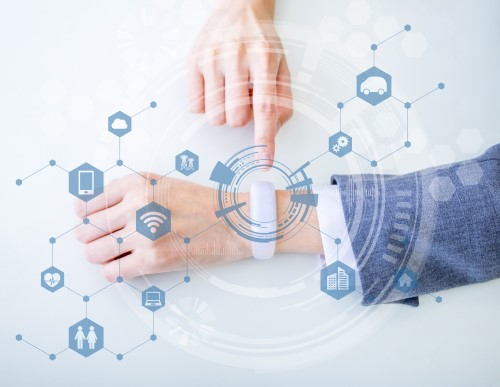 6. Internet of Things (IoT)
Multiple connected devices now enable highly-personalized communication anywhere. According to one survey, around 65% of enterprises are using IoT solutions for business purposes.
One application of this is in wearable communication. From watches to smart glasses, personal communication via the things we wear everyday are no longer the province of sci-fi. For internal communicators, there's the promise of highly-targeted messaging to drive maximum engagement.
As the number of staff with connected devices increases, businesses will find this an invaluable means of reaching them, for example with emergency communications.
Use it for: Priority communications, personalized messaging.
Pro tip: Include a record of employee-owned devices in your staff lists. This will be useful in testing how internal communications display on different devices.
What have we missed? Are there any other new tools you're adding to your internal communications strategy? Social networks, task management, anything else? Let us know!