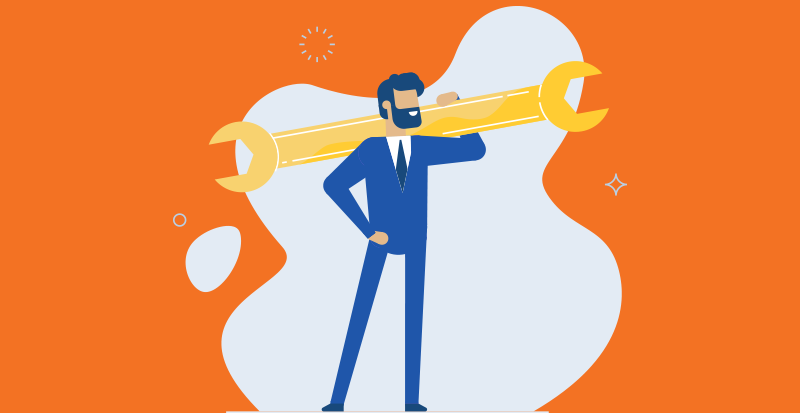 Ever tried driving a car without gas? How about cooking without heat? Doesn't work, right? Without power to fuel them, they're impossible.
Improving business performance is no different. Today's digital workplaces need the power of internal communications to make it work – and drive results.
But what are the best business communication tools to use? There are lots of options, but these 8 essential communication tools are sure to power your performance in the workplace.
Digital signage
Collaboration tools
Staff alerts
Video
Project management
Gamification
Mobile communication apps
Intranet
These summaries will tell you what each tool is, why you should use it and what it's best used for. Plus give you some handy examples of using the communication tools in the workplace.
1. Digital signage
What: Information displayed on electronic screens in open work spaces
Why: High visibility, strong visuals, broad reach
Best for: Awareness campaigns, promotional messaging, reaching staff not in desk-based roles
Examples: Latest news headlines, corporate video or TV ad, business performance dashboard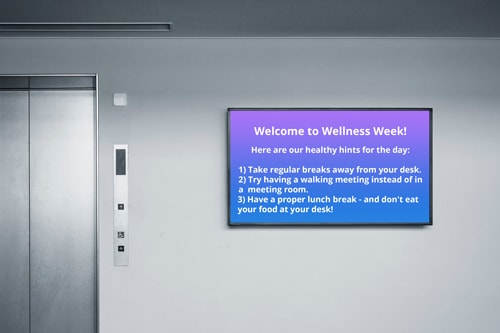 2. Collaboration tools
What: Facilitation of team members working together towards a common goal
Why: Two-way instant messaging, team communication, open discussion
Best for: Small project teams, aligning geographically-dispersed employees
Examples: Cross-departmental projects, online development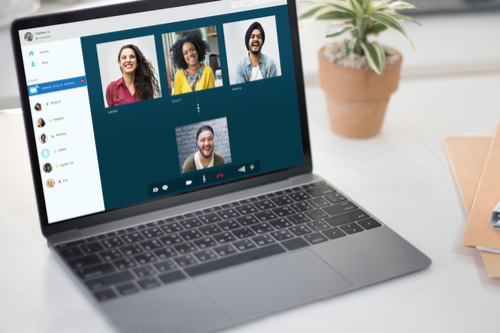 3. Staff alerts
What: Pop-up notifications delivered full-screen or in discreet message windows
Why: Instant employee attention, unmissable format, authoritative
Best for: High-priority communications, time-sensitive messages, emergency notifications
Examples: IT outages, shooter on site alerts, security warnings, breaking news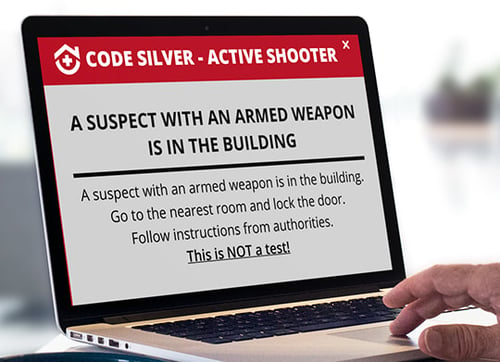 4. Video
What: Dynamic visual messaging produced, hosted and distributed online
Why: Attracts interest, conveys emotion, reflects consumer media preferences
Best for: Recording presentations, video conferencing, staff involvement in production
Examples: Company video tour, video alerts, regular CEO vlogs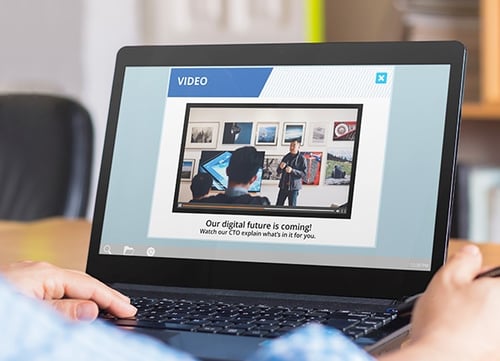 5. Project management
What: Co-ordination and planning of timing, tasks and dependencies for key communication tasks
Why: Clear holistic oversight, adaptability, ream time management
Best for: Multi-team projects, complex implementations, time-critical projects
Examples: Product launches, intranet redevelopment, company re-branding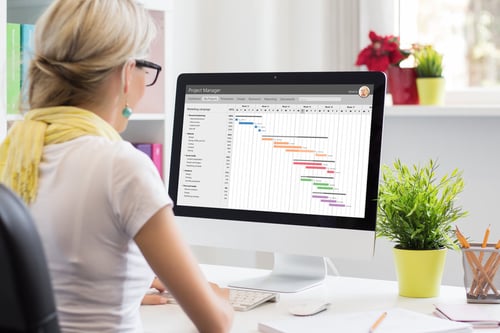 6. Gamification
What: Interactive tools to educate and motivate through participation and competition
Why: Rich media, fun formats, healthy competition
Best for: Motivated learning, employee recognition, team-building
Examples: Employee quizzes, workplace weight-loss competition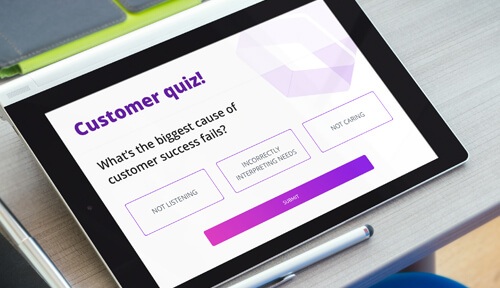 7. Mobile communication apps
What: Access information, perform tasks and stay connected via smartphone portal
Why: Accessibility, flexibility, broad reach – everyone carries their phone everywhere!
Best for: Involving younger staff, reaching field-based staff, social media engagement
Examples: Community support initiatives, staff events, induction program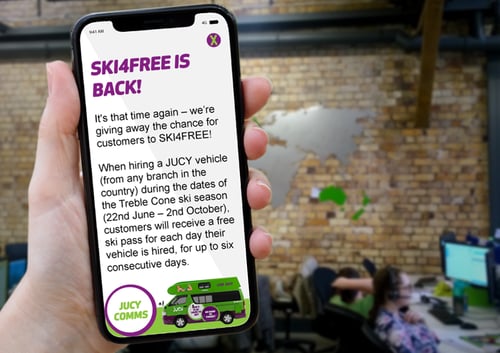 8. Intranet
What: Content repository and 'single source of truth' for staff information
Why: High credibility, focal point – all roads point to here!
Best for: Online forums, social intranet, information searchability, asset management
Examples: Latest news and events, discussion forums, downloadable marketing material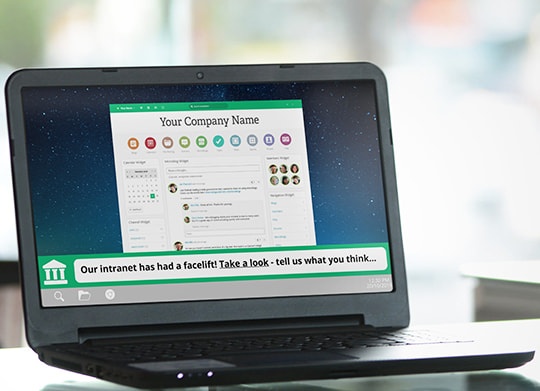 A modern workplace needs modern solutions. These are only the beginning - there are lots more business communication tools available. Whatever your goals, these essential tools will help put the power back into your workplace.