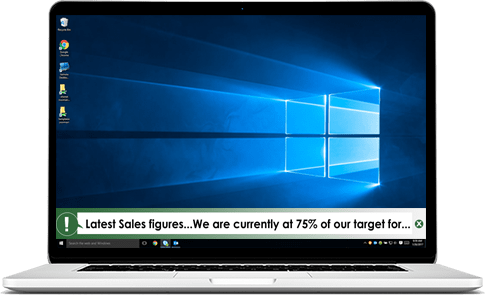 Secure Manager- only Discussion Forum
Communications tools for manager cascade
Set up manager specific communications channels. By showing a commitment to better communication tools to support managers, managers are more likely to be open and supportive of the wider internal communications process and cascade information more effectively.
For example use Internal Social Media channels to set up manager-only secure helpdesks. This can allow managers to meet online to discuss strategies, share ideas and plan. This is especially useful when managers work in different locations or time zones.
An internal communications helpdesk for managers can also provide the means for managers to access communications support and ask questions such as:
"I just read this, what does it mean?"
"I just saw this on the intranet, what is it about?"
Send automatic Desktop Alerts to helpdesk moderators to ensure managers receive fast and effective support.