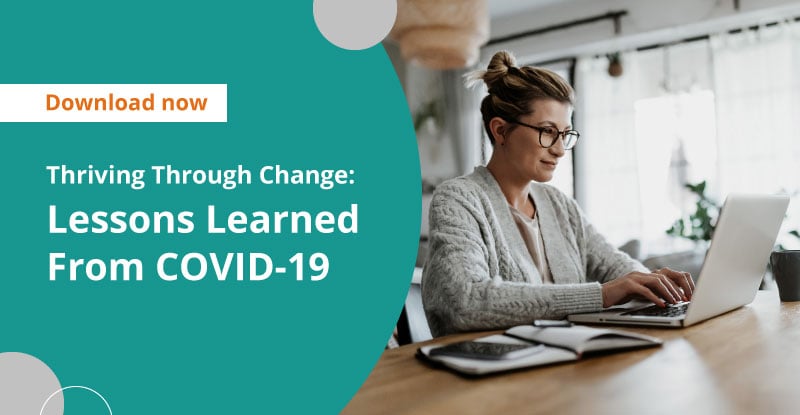 The impact of a business crisis like COVID-19 is huge. It affects everything, from individual jobs to entire sectors. The pace of change is high.
While many parts of the world continue efforts to overcome the COVID-19 pandemic, the next crisis could occur at any time. Natural disasters, political threats, or any other types of crisis.
Surviving such events requires business owners to focus on many different areas. What changes to business operations need to be made? How can employees be motivated despite the disruption? How can productivity be maintained? When is it safe to return to normal modes of work?
But with so much to consider, it can be hard for leaders to know where to start. The best way to plan for the future is to consider the lessons from the past. The COVID-19 crisis provides a valuable signpost for successfully tackling future challenges.
How prepared are you?
What should businesses focus on?
The key to managing business crises comes down to two things - people and process. If employees are worried or disengaged, performance suffers. Customer satisfaction declines. Competitive advantage is lost.
Having the right processes in place removes roadblocks to productivity. It improves collaboration and enables employees to work effectively, wherever they are.
There are four key areas businesses should focus on in these times.
1. Leadership Communications - business communication strategies that inspire staff, overcome inertia and chart a course for the future. Empower your employees to stay focused and deliver value to drive the business.
2. Remote Working - tactics for effectively working from home, supporting employees to stay focused and healthy. Build engagement and culture across your remote teams while they're away from the office.
3. Employee Wellbeing - strategies to help employees build a positive mental outlook and improve psychological health. Help your managers provide genuine and empathetic support to staff.
4. Returning to Work - planning to reintegrate in a way that maintains safety, manages resources, and rebuilds morale. Minimize the risk to employees from a further threat or second wave of infections.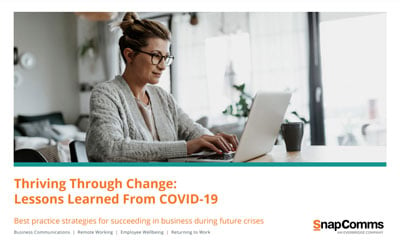 How does this help the future of work?
The characteristics shaping tomorrow's workplaces are being defined right now - digital transformation, remote work, organizational realignment, employee experience, virtual internal communication.
Forewarned is forearmed. Planning a successful future of work means continuing to do what has worked well, and correcting course for what hasn't.
Our new white paper is designed to help businesses survive and thrive during times of crisis like COVID-19. It includes a range of valuable business strategies and tactics, based on independent research and best practice expertise from organizations across the globe.
Download our white paper to learn:
How to reframe your leadership communications to inspire performance

What tactics are most effective for engaging remote teams

Why focusing on employee wellbeing benefits the entire organization

How the impact of future crises can be reduced
This essential resource can support your business growth strategy, helping you better address the challenges of future pandemics or crises. Improve performance, minimize risk and increase business resilience.
Download Thriving Through Change - Lessons Learned From COVID-19