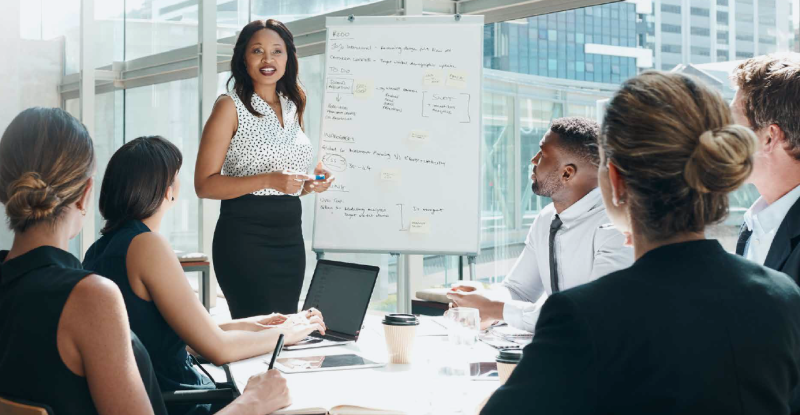 In the last two years the world has gone through massive changes. From the Covid pandemic to huge cultural shifts and unrest it has been a turbulent time.
Every organization should expect change at some point. The causes may be internal (strategy, structure or change in ownership) or external (financial circumstances, forced relocation or market forces).
Over 500,000 merger and acquisition (M&A) deals have been completed globally since 2010. There were more than 63,000 during 2021 alone.
Well-planned, formalized employee communications can smooth the process for everyone. In a 2019 study, nearly half of employees felt that most resistance to workplace change could be avoided if managers applied good change management practices.
It pays to have a change communication strategy to deal with periods of change in your organization. These 10 best practices will help your communication efforts.
What is Change Communications and Why is it Important?
Change in business can be operational, strategic, technological or something entirely new. While change brings on challenges, the overall goal is to improve the status quo. Research shows that 70% of complex, large-scale change programs don't reach their stated goals.
Common pitfalls include a lack of employee engagement, inadequate management support, poor or nonexistent cross-functional collaboration, and a lack of accountability.
The key to successful organizational change is:
Enabling the business change (through systems and processes)
Supporting the employee change (through understanding and acceptance)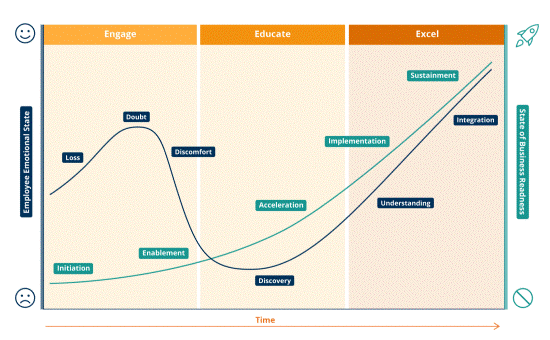 To visualize this, SnapComms developed the Engage to Excel Change Framework. This illustrates how employees and the business go through a number of stages of change. The needs of both groups must be aligned for the change to be successful.
To learn more, and discover how to apply it within your organization, download our free guide.
Change Communication Best Practices
Improve your change communications program with these 10 best practices.
1. Prepare for Change
Constant change has become the norm, and it's inevitable that it will affect employees at some time. Prepare employees for change with activities that increase employee awareness, interest and confidence. Reinforce key messages to build commitment to and support of the change program.
Some level of employee resistance to change is likely. It's human nature to feel cautious around new things and to prefer the status quo. But it is possible – and desirable – to counter employee objections before they manifest as resistance that could derail your project.
2. Timely and Regular Messages
When there is a real time crisis, communicating clearly and quickly is essential. Prevent rumors and misinformation by ensuring everyone receives messages in a timely manner. Taking too long to respond can have serious implications.
Create a crisis management plan plan to ensure your business and employees are suitably prepared. Regularly communicate to build confidence and ease concerns.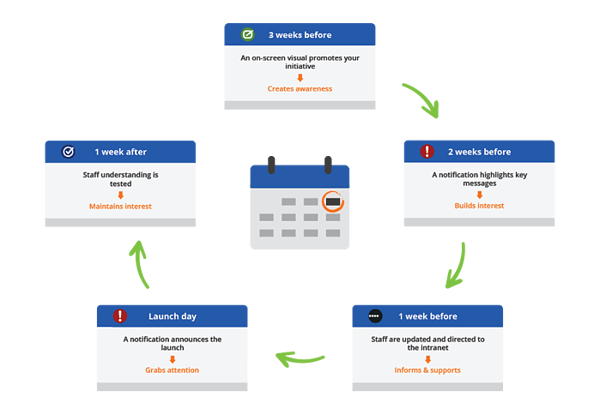 3. Create Communication Campaigns
Internal communications campaigns are highly effective for change initiatives. Employees are armed with knowledge and direction which strengthens their resilience. Employers develop a stronger, unified workforce, operating with greater efficiency and output.
Build campaigns using creative content and utilizing preferred communication channels. A change communication campaign will involve sequential stages of building awareness, fostering dialogue, promoting positive behaviors and evaluating results.
4. Customize and Target Messages
Avoid a 'one size fits all' approach to communicating change. During organizational change it's important to customize and target messages to meet the needs of different employee groups.
Set up change communications in advance to prepare for, and respond quickly to, staff reactions and feedback. Pre-schedule messages to ensure that employees hear about changes at the same time that you advise the market or the media. Desktop Alerts are an effective way to draw employees' attention to important or urgent messages.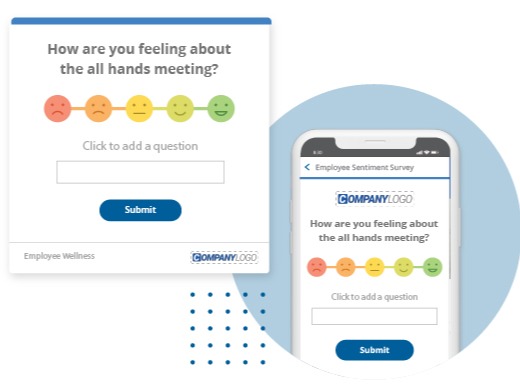 5. Listen and Keep Listening
Listening is one of the key communication skills. Survey employees to gauge their attitudes towards organizational changes and how well they understand them. Send online staff surveys regularly to gather feedback on whether your change strategies are working.
Consider letting employees respond anonymously for maximum candor. Every problem uncovered is a problem that you can address. Highlight how you are using staff's constructive comments to improve the business and the way you manage and communicate change
6. Provide Leadership Briefings
The role of leaders during change is to encourage and lead the way for new behaviors. Leadership communications delivered face-to-face gives everyone an opportunity to express their point of view. Be flexible with times and venues; it may be difficult to get everyone in a room at the same time.
Encourage staff to ask questions and raise issues both before and after face-to-face briefings. This will help managers address concerns and employees to buy into changes.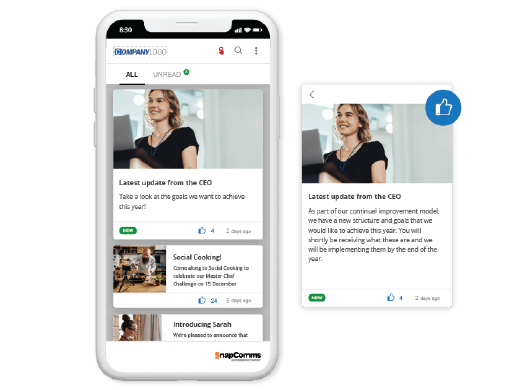 7. Paint a Picture of the Future State
Show employees where the organization is headed and how these changes will positively impact them and the business. Achieving a goal is a lot easier when everyone is on the same page about the end outcomes.
Use screensaver messages to portray a positive picture of the change program in an appealing, visual way. Remember, pictures paint a thousand words.
8. Enable Managers to Communicate Effectively
Ensure managers and supervisors are fully briefed prior to their teams being notified of change. Allow sufficient time for them to formalize a communications plan, including FAQ sheet.
Circulate regular updates via scrolling desktop ticker, featuring the latest accurate information. Create video updates relevant to specific employee groups. Work with managers to make messages as relevant as possible to the different groups. Use reporting options to see which employees have watched the video.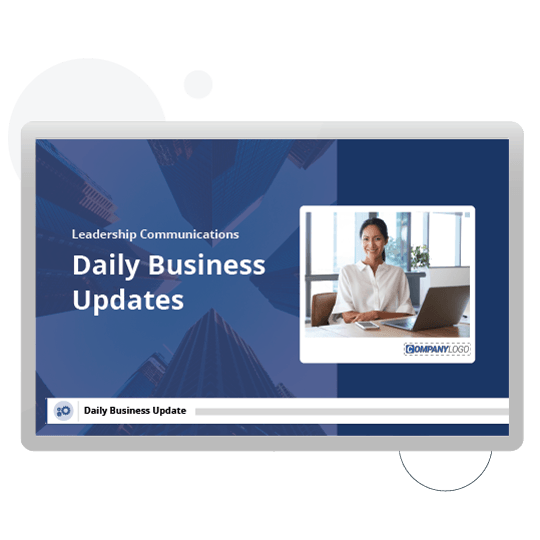 9. Focus on Employee Engagement
Change can trigger a lot of mixed emotions and disrupt performance. Make sure you focus on employee engagement during this time by soliciting feedback, celebrate milestones, and encouraging their contributions.
Inject fun and involve people with an employee quiz to ask employees to name new ways of working (e.g. new systems, projects) or suggest improvements. Offer prizes for the best ideas and recognize them in your change update messages.
10. Measure Results and Celebrate Successes
Ensure you're on the right track by regularly checking in on communication metrics and reviewing feedback. Survey staff to assess what's working, measure attitudes, understanding and to track trends.
Use an internal newsletter as an engaging way to document success. Encourage staff to submit articles that talk about what they have achieved (e.g. simpler ways of working, important milestones met).
Highlight and recognize success using vibrant digital signage messaging to provide a visual, engaging way to celebrate the progress you've achieved.
Get the essential guide to effective change communications in our new resource. Discover the elements of successful change, plan comprehensive change campaigns, overcome opposition and unlock the full Engage to Excel change framework. Download your copy now.