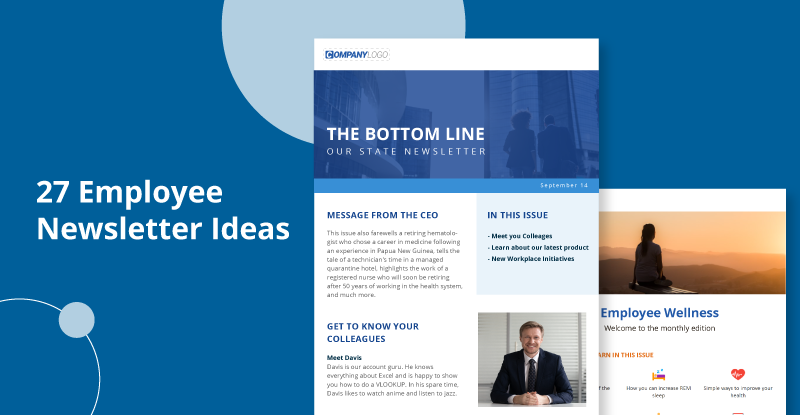 Employee newsletters have come a long way. Gone are the days of flat, uninspired corporate newsletters which drown staff in floods of text. Today's digital newsletters are rich multimedia tools for building employee engagement and changing behaviors.
Employees today are inundated with information coming from a variety of communication channels. Reports show professionals are spending 2.6 hours in their inboxes and receive 120 messages per day, if not more.

This is on top of messages via chat apps, project management tools, video calls, and other channels.
So how do you compete with the noise and get your newsletters read?
Engaging and fun content can help increase the readership of an employee newsletter, but don't lose sight of your communications objectives. By keeping your content relevant, you'll ensure employees find value and keep reading.
Employee newsletters need to balance content that focuses on business, employee, customer and entertainment-centric content. It's a lot to juggle but well worth it when you find your rhythm.
Let's get started!
Table of Contents:
What are the benefits of an employee newsletter?
Employee newsletters are a great way to break down silos within an organization. They allow you to share the activities and news from one division across the wider organization.
A company newsletter provides the means to aggregate mass email messages and reduces email overload for employees. The newsletter can contain notices on marketing updates, HR communications, or other messages that would fill up inboxes as separate emails arriving at different times.
Appropriate newsletter articles can promote and share information or content in other communications channels, such as your intranet.
Newsletters are a great way to foster good company culture by sharing employee-focused content. Celebrating success, showcasing teambuilding events and other employee highlights keeps everyone connected and engaged.
How do you engage employees in a newsletter?
Successful employee newsletters typically have engaging, fun and social content balanced with relevant business news and insights.
Think about the busy reader. Articles should be presented to the reader as concise summaries or teasers. Allow employees to navigate to more detailed content if they wish, either within the newsletter, on the intranet, or elsewhere.
It can be helpful to include search functionality which allows employees to find articles of interest from current or past editions.
Use insights from previously sent newsletters. When you know what's working and what's not, you can ensure content is always focused on what employees want. You can also utilize channels such as surveys to ask staff directly what they'd like to be included.
Experiment to see what works best. Test things like different subject lines, newsletter names, layouts, content topics, writing styles, formatting and media.
Employee newsletter ideas
A casual tone is usually appropriate for a staff newsletter. To increase readership and engagement, an employee newsletter should contain fun and engaging content as well as business content. Below are some ideas to get you started.
Regular features and interactivity in the form of reader feedback, quizzes and surveys, and user-generated content can also encourage readership.
Business-related content ideas:


Organizational changes and other important news



When change is on the horizon it's best to prepare everyone so they feel included and up to date, and so you can soothe any concerns. Often you will need to use multiple channels to share information regarding changes, so using a company newsletter can help with spreading the message.





Bad news or unexpected changes may be included in this section. When spoken about honestly and openly it can compel staff to get behind an organization, instead of feeling left out or unheard.





"Did you know?" from subject matter experts



Lift the profile of your in-house experts or industry leaders with knowledge articles or interviews which share interesting insights.





Latest staff survey results



Transparency builds trust. So when you survey employees, show them the results of their feedback and more importantly what actions will be taken to address this feedback.





What's new on the intranet, performance updates, IT updates etc.



Got new articles on your intranet that you want to drive traffic to? Give your newsletter a section to advertise any updates that are relevant to your employees.





It may be from the IT team notifying of upcoming technology updates or planned outages. Perhaps it's general performance updates on company-wide KPIs to keep everyone laser-focused on the company's goals.





"Housekeeping" updates such as the use of meeting rooms, car parks etc.



Typically sent as emails, sending housekeeping updates isn't the most exciting subject, but it's important to get everyone on the same page.





Industry Spotlight on the latest news, research releases etc.



Keep up with the latest news, research, regulations, laws and other changes that may impact on your employees and business. While many employees likely do their own research to keep up to date, this guarantees no one misses the big updates that matter to them.





Events or conferences coming up



Attending or holding an event? Share it in your newsletter so staff can share it via their own social media channels or via email to increase exposure.





A visual snapshot of current performance against objectives



Keep your eyes on the prize! Motivate employees to achieve their performance objectives by showing how you are pacing. Whether you're on track or not, it's critical to continue to check in with these results as it may trigger actions to improve performance or even lift the goal bar if you're smashing it.





Regular messages from the CEO



Newsletters are a great tool for leadership communications. Leaders who are visible, connected, and engaged with their employees build better relationships and trust. It's essential employees know who their leaders are, what their vision is, and their thoughts.



Competitor updates



The competitor landscape can change drastically overnight. There may be mergers, acquisitions, product updates, marketing campaigns or events that your teams will want to know about. After all, how can you be the best if you're not checking out the competition?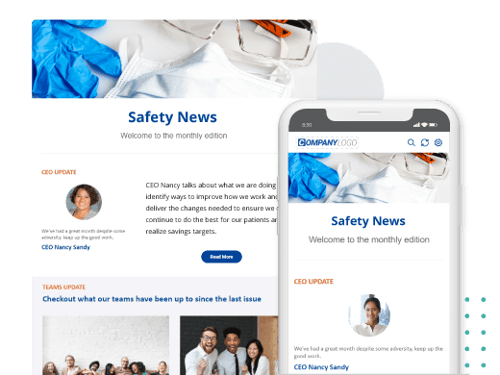 Employee-related Content Ideas:


Welcomes and goodbyes



Welcome new hires to the business with profiles introducing them to the organization. Highlight their new position, their background, and something fun to get to know them better - send them a survey to answer some questions.





Farewell those who are leaving with a thank you message and a look back at their history with the organization.





Job opportunities



Showcase the latest job postings to employees. There may be opportunities for internal promotions or to support employee referral programs to encourage staff to put forward potential hires.





Achievements, recognition, kudos and congratulations



It feels great to receive recognition for your hard work, so why not share the love? Make sure your employees know how appreciated they are by highlighting their efforts and achievements.





Birthdays and anniversaries



Encourage staff to wish their peers happy birthday and celebrate work anniversaries by showcasing them in a section of your newsletter.





Training sessions



Learning and development are integral to keeping employees up to date in relevant skillsets. Not only does it ensure they have the training to execute tasks in their role, it also allows them to grow in their career.





Benefit plans and wellness programs


If you have employee benefits and wellness programs this is a great way to remind staff of the opportunities available to them. Link to intranet pages that provide more information on these initiatives.


Customer-related Content Ideas:


Product updates and developments



As your organization improves its services and products it's important to keep everyone up to date, especially customer-facing employees. Ensure they know of any changes that customers may have questions about so they can easily and confidently respond.





Customer feedback and Stories



Show the impact your organization has on the lives of your customers. From product reviews to case studies or simply comments from customers all of this helps to build a meaningful picture of the work your company does.





New Customers



Keep everyone up to date on who is in your customer base. For wider teams who may not be directly involved with customers, this helps them better understand who they are supporting.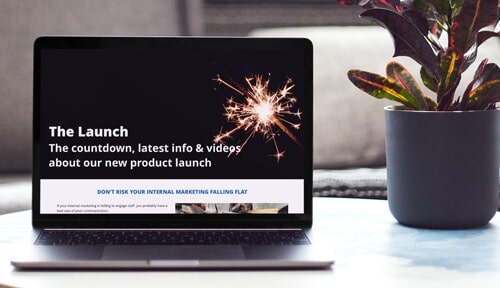 Fun/Culture-related Content Ideas:


Promotion and reviews of social events




Promote upcoming events by providing details on where, when, and what will be happening at the event. Follow up on past events by sharing photos and stories of the fun had.





"Overheard / on the grapevine" articles




Water-cooler talk making its way around the office? Murmurs of change rippling its way through conversations? Take the opportunity to discuss it in your newsletter (if appropriate) to clear the air.





Competitions / announcing competition winners




Holding in-house competitions? For example, encouraging staff to complete training the fastest with incentives like vouchers or small tech items. Show off the prizes to encourage entries. Announce the winners to the wider organization in the newsletter, after you've spoken to the winners first.





Wellbeing column – 'how to' health tips




Share tips and advice with employees on how to keep themselves healthy and happy. This may include stretching how-to's, guided meditation videos, reminders to drink water, take breaks, get enough sleep, and eat a balanced diet. Consider getting advice from local experts such as yoga teachers or mental health practitioners.





Themed articles to coincide with events in the wider community




Create themed newsletters that support community, national and charity events, such as Earth Hour, Pride Month, charity events, etc. Fill it with information about the event (why you support it, the history behind it), personal stories (from employees or the community), how employees can support through donations or volunteering, and information about how to attend.





Special offers



Display special offers employees can benefit from such as discounted gym memberships, restaurant offers, or local car garage service offers.





Employee holidays with top 3 highlights



When employees go away on holiday they may like to share their top three highlights and tips for having great experiences. A light-hearted content piece that encourages employees to talk to one another about their travels, sharing restaurant recommendations or fun activities they did while away.





Employees demonstrating brand values



Every organization has a set of values they live by. Why not walk the talk and highlight how your people strut their stuff. For example, SnapComms lives by values such as 'leadership', 'passion', and 'integrity'. We see this demonstrated through employee actions where they take the lead on projects or their passion leads to new discoveries.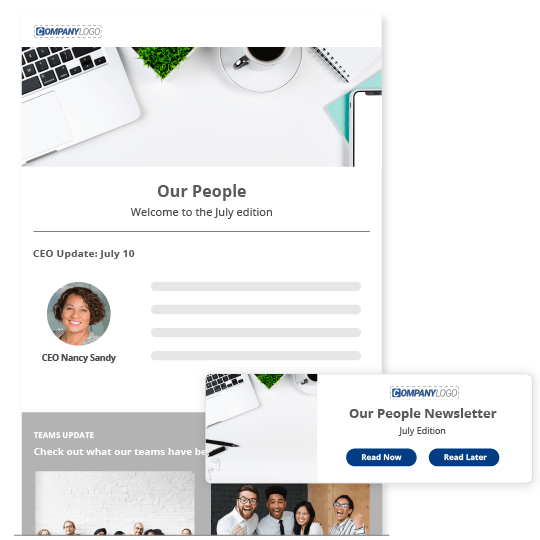 How do you involve and engage employees?
When employees become actively involved with their newsletter, they are more likely to read what they and their peers have contributed.
Open the newsletter up as much as possible for employee involvement. This increases participation and reduces the effort required by Communications staff to produce the newsletter.
Here are some ways that you can involve employees in the staff newsletter:

Run a competition to name the newsletter

Reader feedback on articles/letters to the editor

'Day in the life of' / 'interview with' featured employees

"Thank a colleague" section - employee submitted shout outs

Quizzes with small prizes such as movie tickets and restaurant vouchers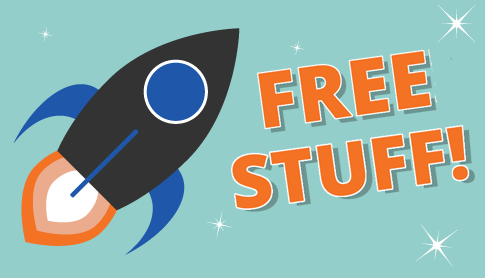 Promoting your employee newsletter
After all your hard work, an employee newsletter may still end up unread by busy employees. Be creative about how it is delivered.

Here are some ways other communication channels can help:
Monitor readership and evolve your employee newsletter. Survey readers and continuously improve your newsletter until you have a great internal communication and engagement tool.