Kick start to wellness for 2016

The New Year period is the perfect time to run with employee wellness program ideas. Staff tend to be highly receptive – possibly due to their over-eating during the festive season, the post-Christmas blues, or the guilt of already-waning New Year's resolutions!

Whatever the reason, it's fertile ground for wellbeing initiatives to fly.
Start with some of these employee wellness program ideas:

---

Wearable wellness. The latest innovations in wearable health devices take fitness monitoring to new heights. Users can track their steps, physical activity, sleep patterns, heart rate and more – all of which helps motivate staff to stay active. In the workplace, these fit wristbands act as great reminders to get up and move around, particularly important for staff who work at their desks for long stints. Negotiate a bulk-buy discounted rate with a supplier for the smart devices, and help staff with repayments by staggering deductions from their salary.







Team challenges. A new year. A new challenge. And there's nothing like a dose of healthy competition between departments or regional offices to rev people into action.
Corporate challenge bootcamps and 'biggest loser' type competitions in which employees compete to lose the most weight/reduce cholesterol/improve blood pressure are great ways to encourage participation and achievement.






Rethink the office layout. To counter the sedentary effects of a desk job, review your office layout with a view to encouraging staff to move around more.
For example, reposition frequently-visited sites – such as the water cooler, stationery cupboard, and printer/scanner to a higher floor, or further down the hall.
Repurpose a disused office into a mini gym. Introduce pods of standing desks.






Daily step challenge. Experts says that 10,000 steps – around five miles - is the recommended daily minimum distance for a healthy active person. A desk-bound person may only average around 2,000 steps a day.
To get this employee wellness program idea moving, offer staff free pedometers (or if you're feeling super generous, a fitband – see above) at the start of the year, and challenge them to beat their own Personal Best each month.
Help them on their journey by listing the number of steps to the local park, shopping mall, public transport, and taking the stairs.




Prevention prevails
. This time of year, the dreaded flu continues to lurk, putting staff out of action for days.
The best way to avoid it is to vaccinate against it. Offer staff on-site flu vaccines, or reimburse them the fee if they've already been vaccinated.
Prevent cross-contamination by having hand sanitizers freely available, and remind staff about the importance of regular hand washing.

Simple, timely communication. An effective way to provide guidance and influence healthy behaviour is via bite-size chunks of information.
Timely tips such as 'Go drink some water'; 'Stand up and do five stretches'; or 'Breathe deeply for one minute' can be all that's needed to incite action and contribute towards employee wellness.
How you deliver these reminders is just as important. Visual messaging channels – such as desktop alerts, screen savers, desktop wallpaper, and newsfeeds – ensure your wellness comms get noticed.
Create an internal comms campaign using these latest messaging tools, and be able to measure the impact of each employee wellness program idea.





Don't skimp on sick leave. If you don't provide paid sick time, then expect unwell staff to turn up and attempt to work. That means they'll infect others, who'll infect even more, and before you know it, you're faced with a workplace epidemic.


Genuinely encourage staff to stay home when they're unwell. It's best for everyone.


These simple but effective employee wellness program ideas will ensure your team are on track for a healthy, happy and productive year.
Learn more about employee wellness program communication:

Find out how well your wellness initiatives compare!
Take our quick wellness communications quiz here: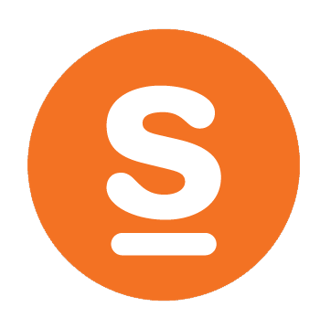 SnapComms is a global leader in internal communications software, serving organizations in more than 35 countries, with in excess of 1 million users. Its multi-tool platform bypasses email and guarantees delivery of messages.