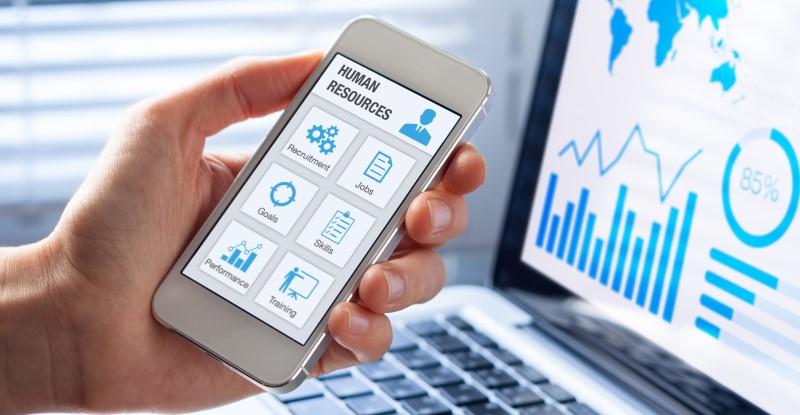 If employee engagement is critical to organizational success, why are so many workplaces struggling to achieve it?
Employee engagement in the US is on the decline. That's a worry for employers – and a big opportunity missed.
But better engagement is only a tap away. Employee engagement apps marry digital capabilities with personalized experiences. The result is an interactive tool which boosts workplace culture, improves employee retention and strengthens employee connection with the company.
Employee engagement apps harness the power of your people to increase business performance. Here's why your business needs one – and 10 of the best employee engagement apps on the market.
Contents:
1. What are employee engagement apps?
2. The benefits of employee engagement apps
3. What to look for in an employee engagement app
4. Top 10 Employee Engagement Apps
What are employee engagement apps?
An employee engagement app is a mobile communications application dedicated to improving employee experience. It allows employees to receive personalized, targeted communications from their organization elevated from the usual stream of information in the workplace.
By encouraging interactivity and involvement, they differ from employee communication apps which focus more on information. Communication apps provide a comprehensive hub for organizational content, while engagement apps encourage two-way participation with the content.
The benefits of employee engagement apps
Employee engagement apps help promote company culture and values. They facilitate stronger connections and deeper engagement between staff and employers – wherever employees work, in whatever role they perform.
Apps offer a more personalized experience. Employees receive content that matter to them, in a format which attracts their interest. An employee app helps improving engagement levels above 75%.
An app helps reflect the messaging and tech preferences of today's workforce. The growing number of tech-savvy younger workers mean less resistance to downloading and using your app – provided it demonstrates value.
Mobile apps are especially important in today's work environment of remote employees who are geographically-dispersed. If your organization doesn't use an employee app, how will you effectively engage with them?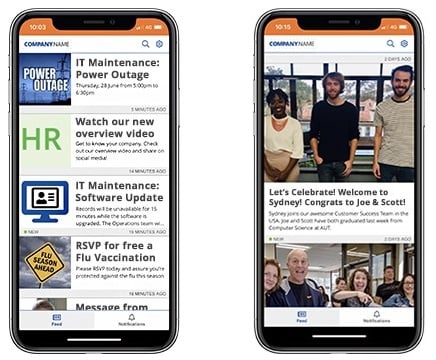 What to look for in an employee engagement app
Choosing the right employee app for your organization can feel daunting with the plethora of options available, but there are a few things that every good app must have.
1. Target and personalize messages
Being able to target your messages to defined groups of employees means you can provide personalized content. The more relevant the content, the higher the readership. Look for an app which allows you to segment your employees into distinct groups based on role type, location, interests etc.
2. Send surveys
To understand the mood of your workplace you need to have regular pulse surveys. Online employee surveys collect anonymized data from staff which you can then translate into valuable insights for business improvement. Apps which include a survey capability are worth their weight in gold.
3. Social recognition
Employees want the same experience from their company apps as they get in their personal ones. Short-burst, highly-visual, socially-oriented content that they can engage with. Employee apps without built-in social interactions will appear flat and boring. Every like, share and comment on your content helps raise its profile and encourage others to do the same.
4. Search
A good search facility is important for today's digital workplaces where so much information is produced. Search makes material on any subject easy to locate. Your messages may be engaged with long after they're first published, increasing the value of your evergreen content.
5. Analytics
With all the effort you're putting in to produce interesting content, you'll want to know what's been successful and what hasn't. Analytics provide tracking and reporting on number of downloads by device type, views per day, most accessed content, most popular content (as measured by social interactions) and more.
Top 10 Employee Engagement Apps
Now you know the benefits of an employee app and what to look for when researching them, let's review 10 of the best employee engagement apps available to you right now.
1. SnapComms
Summary: SnapComms is employee engagement software which allows businesses to reach employees, connect remote staff and engage frontline workers through a branded employee app across mobile, desktop and digital signage.
Features: Stories present information in a bite-sized, social media style. Reactions encourage employees to interact with messages. Surveys capture employee feedback. Newsfeeds present content in a user friendly format that's easy to browse and read – ensuring messages don't disappear like emails. The SnapComms app integrates with Azure active directory.
Pricing: SnapComms is available in two packages: Inform for essential channels and app newsfeed and Engage for the full platform and social interactions. Pricing varies depending on package and the number of employees – see more on packages. A free trial is available, offering complete access to the whole SnapComms platform.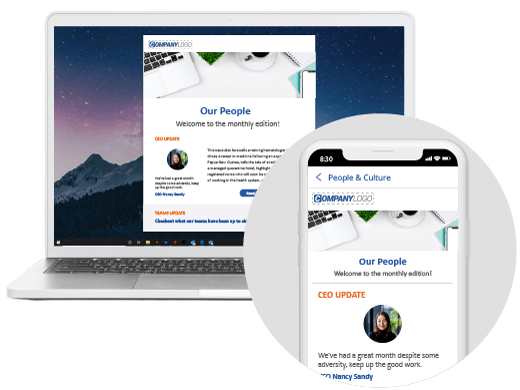 2. Workday
Summary: Workday is a holistic business tool for bringing HR, planning and finance together. The Employee Voice product offers an intelligent listening tool for assessing workplace sentiment, as well as helpful industry benchmarks so you'll know how you're faring against your competitors.
Features: The platform provides recommendations and highlights areas of potential concern, based on the employee responses submitted and company goals inputted.
Pricing: Workday pricing is only available on request via their website.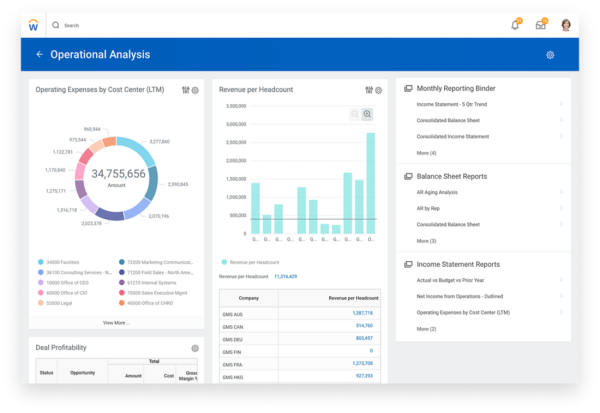 3. CultureAmp
Summary: CultureAmp is a comprehensive tool for creating, distributing and analyzing staff sentiment and workplace wellbeing surveys. Employee engagement surveys can be created for regular sentiment monitoring, onboarding and offboarding employees, and more.
Features: The Culture Amp tool is very friendly with other HR platforms, allowing you to sync data between it and Bamboo HR, Workday and others. It also integrates with Slack and Teams, making it easy to share insights across your company.
Pricing: Three pricing tiers are available, designed for different organization sizes. Lower level tiers offer much of the basic functionality, but less dedicated support.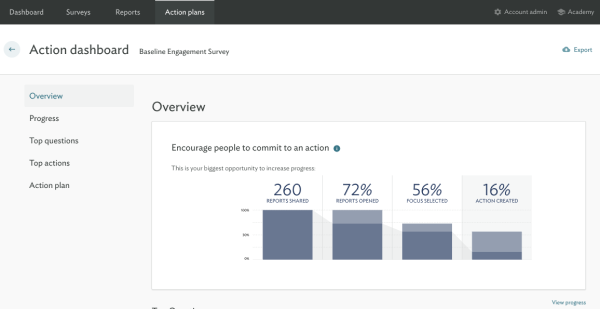 4. Lattice
Summary: Lattice is a user-friendly HR platform for performance management and listening to the voice of employees. Setting goals and managing performance reviews can be done easily through the simple UI.
Features: Lattice integrates with many other HR and communication platforms, including some of the others on this list! Data from employee surveys are collated and able to be analyzed in real time.
Pricing: Lattice is offered in three pricing tiers, based off the number of users and products selected. These currently range from $8 to $16 per user per month.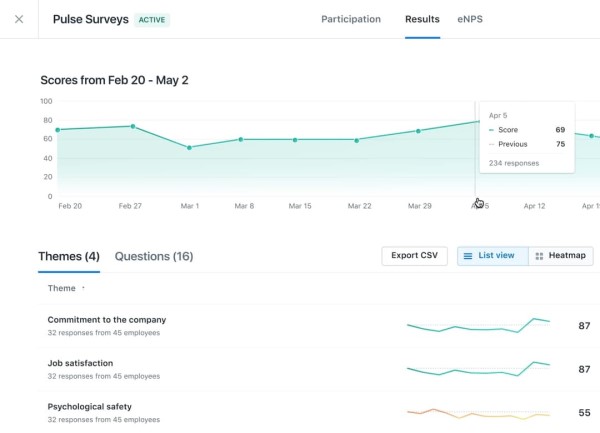 5. Kudos
Summary: Kudos is a fun employee recognition tool, allowing staff to post praise of colleagues across a range of different levels. Points can be awarded and later redeemed for gift cards. Personalized awards highlight top achievers and outstanding contributions.
Features: The range of pre-built campaigns and 'how-to' material help get up and running fast. There're also all the expected integrations with Outlook, Teams, Slack and others.
Pricing: Kudos pricing is only available on request via their website.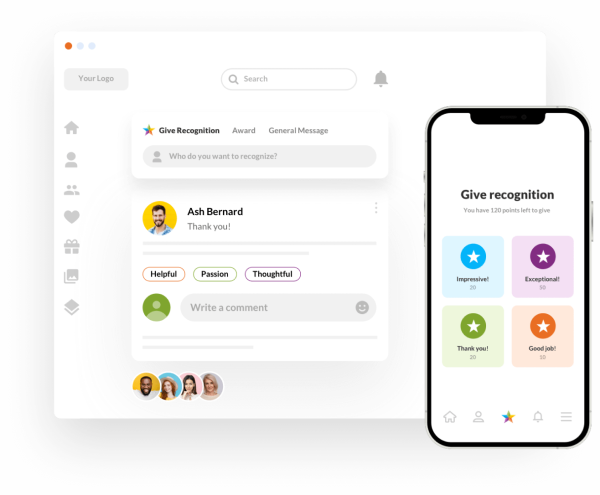 6. Reflektive / PeopleFluent
Summary: Reflektive is a simple to use platform for managing a range of HR functions, including goal-setting, 1:1 meetings between managers and staff, and performance appraisals. It also allows staff to praise colleagues and recognize the efforts of teammates.
Features: The tool handily integrates with Slack and Microsoft Teams to create a recognition wall accessible throughout the company and which is interactive for everyone to see and post on.
Pricing: Reflektive pricing is only available on request via their website.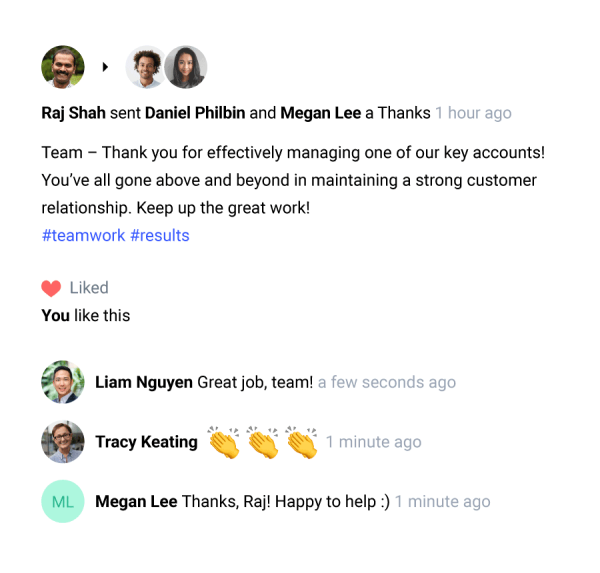 7. Enboarder
Summary: Enboarder is a mobile-first 'people activation' software tool based around onboarding, learning, change and other key stages of the employee lifecycle. It promises a simple admin interface and range of messaging options.
Features: As well as the usual integrations and surveys, Enboarder has a nice follow-up system where line managers are given nudges to respond to comments or ratings provided by employees.
Pricing: Enboarder pricing is only available on request via their website.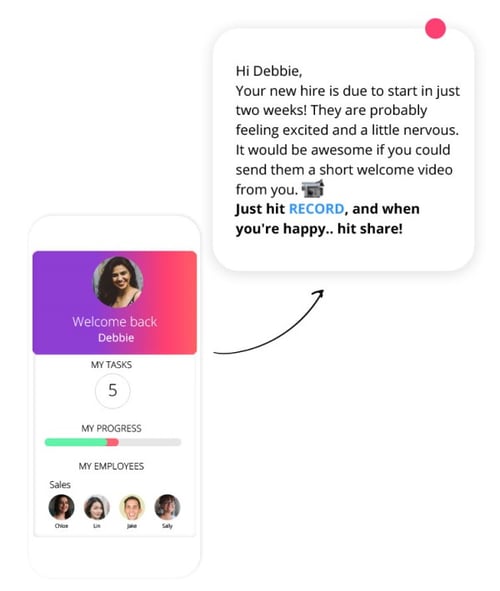 8. Bonusly
Summary: Bonusly is an employee recognition tool with a difference. Each month employees are given a certain amount of points to 'gift' to colleagues, with these bonuses able to be seen by everyone across the organization.
Features: Bonusly integrates with lots of other platforms, both HR tools and collaboration tools like Slack. It can also be used with digital signage screens to promote recognition more widely.
Pricing: There are two pricing tiers based on the number of users per month. These currently range from $3 to $5 per user per month. A custom option is also available for customers wanting a more bespoke package.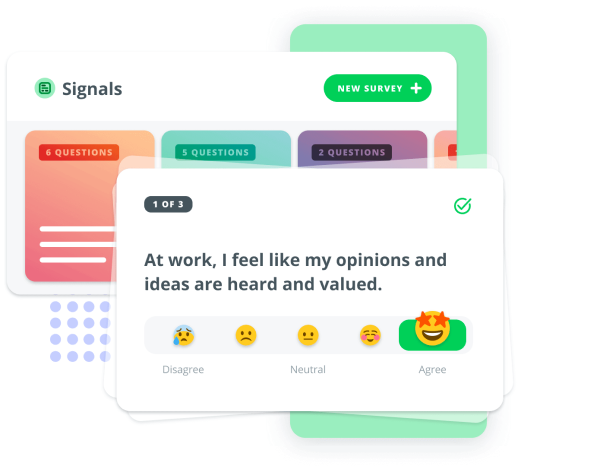 9. TINYpulse
Summary: TINYpulse are a survey and feedback tool for employee management. As well as a handy mobile-friendly platform, they also produce regular reports on the state of the HR market, which we especially enjoy reading.
Features: Reporting is an area of strength for TINYpulse, with a raft of dashboards making it easy to uncover trends. Data can also be aggregated to spotlight areas like average team happiness or which team members are your cultural leaders.
Pricing: TINYpulse pricing is only available on request via their website.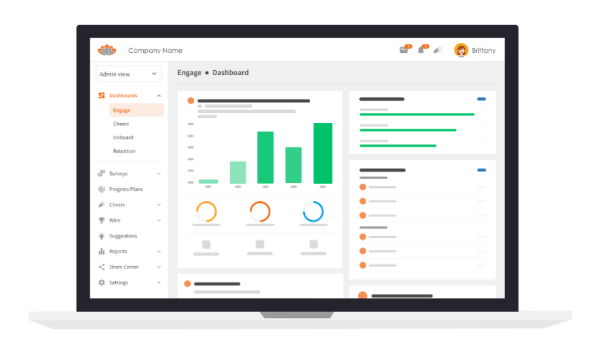 10. Triviafy
Summary: Triviafy is both a serious tool for supporting employee learning, and a fun quiz tool for team-building. Weekly quizzes, selectable from a range of subjects, are sent to teams via their communication platform of choice, including Slack, Teams or email.
Features: Specialist quizzes can be created for more niche teams, such as coding quizzes for engineers and developers, or digital quizzes for marketing teams.
Pricing: Pricing is only available on request via their website, but a free 30-day trial is available to try before you buy.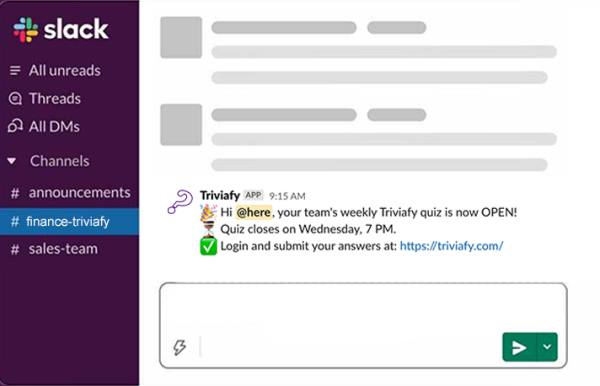 Employee engagement is the fuel that powers workplace success. Employee apps are a core part of the business management solution for forward-looking employers.
So, now you've got apps to choose from, how will you use them to level up your employee experience? Find out how your communications can improve employee experience, backed up with recent research, by getting a copy of this guide now.
Download: 6-Part Framework to Improve Employee Experience