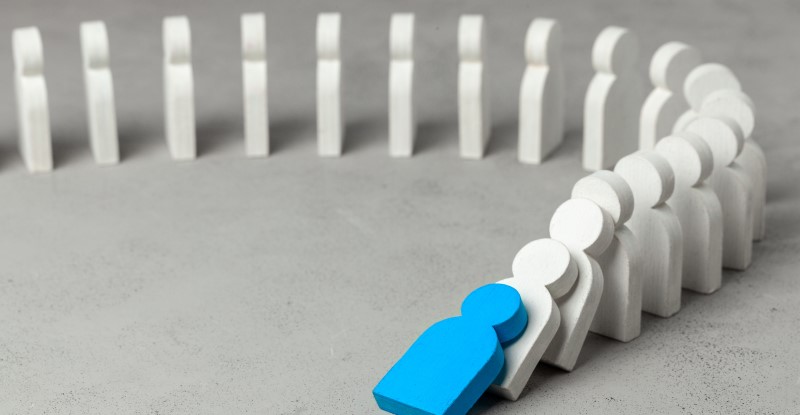 What would you do if your organization lost a quarter of its workers? Could you cope without one in four of your employees? That's the reality of work today, as businesses face the threat of the Great Resignation.
Inspired by the changing working circumstances of COVID and a reassessment of their lives, workers are leaving their jobs in unprecedented numbers.
A survey from PriceWaterhouseCoopers revealed that 25% of US workers quit their jobs in 2021. In August alone, 4.3 million people quit. Nearly two-thirds (65%) were actively seeking a new job.
It's unsurprising then that labor shortages and recruitment are the biggest problems for HR Managers this year. How can HR teams address the growing employee turnover? What changes must organizations make now to arrest the trend? And what role can employee communications play in bringing this to life?
We'll take you through every step – from causes and impacts to solutions. This is how to tackle post-pandemic turnover and retain employees.
Jump ahead: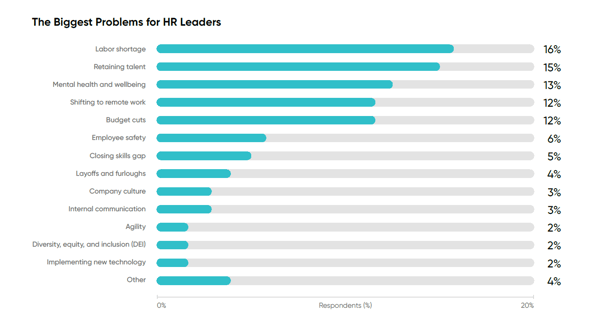 Source: HR Exchange Network State of HR Report 2021
What's Causing the Great Resignation?
Higher salaries and better career advancement are the normal causes of a high turnover rate. But following two years of COVID disruption, that's less the case than usual.
When the pandemic first struck, the prospect of redundancy and being furloughed dominated employees' fears. But fast-forward to today, and many of those same employees are voluntarily leaving their jobs behind.
1. Reevaluating life – While compensation continues to be a factor, burnout, desire for more flexibility and career reevaluation all rose as drivers of voluntary turnover. One study shows 26% of turnover due to employees reevaluating their careers.
The pandemic gave people a chance to reflect on what they truly wanted from life – both at home and for their career. Many are now seeking a better work-life balance and greater job satisfaction.
The demographics of employee turnover seem to support this. The greatest increase in resignation rates is in people aged between 30 and 45. These workers have more experience under their belt and are not as reliant upon their current employer as younger workers are.

Source: Lattice State of People Strategy 2021
2. Increased burnout – The COVID pandemic introduced workers to the pressures of different working environments, home schooling and heightened financial stress. Staff in industries like healthcare suffered the additional pressures of being on the frontline of the health response. Overall, the pandemic caused a 67% increase in employee burnout.
3. Higher disengagement – The disruption to regular centralized working has also affected employee engagement. Without seeing colleagues in person every day, employees are feeling disconnected. Nearly half of workers (46%) feel less connected to their workplace now than at the start of the pandemic.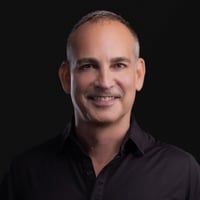 "One of the biggest changes is that the pandemic has caused many people to reexamine their life priorities, including their relationship to work. This naturally shifts the balance of power from senior leadership to employees, and that means leaders need to focus more than ever on truly listening to what their employees want and need."
David Grossman
CEO, The Grossman Group
What's the Impact on Businesses?
The Great Resignation is impacting on organizations in many ways – some directly on the bottom line, others less tangible.
1. Cost of recruitment – Replacing employees costs businesses time and money. The Society for Human Resource Management estimated that companies spend an average of 42 days to fill a position and over $4,100 per hire. As the rate of turnover increases, these costs can begin to skyrocket.
2. Business disruption – Every time an employee leaves, it disrupts the momentum established within the organization. Progress towards completion of projects slows. The departure of larger volumes of staff, particularly if from the same functional role, can seriously threaten achievement of organizational goals.
3. Declining morale – As employees depart, disengagement and low morale can affect those left behind. The Gallagher State of the Sector Report 2021/22 reveals employee disengagement as the biggest challenge for Internal Communication Managers.
4. Service disruption – High staff turnover can impact on an organization's ability to service customers, placing the business at significant competitive disadvantage. This cost is even more pronounced if any of the employees leaving are doing so to join a competitor.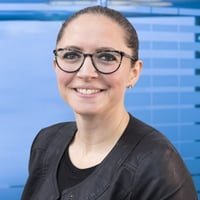 "As a trend, people are staying at companies a little less, because around the globe opportunities are expanding. The talent pool is expanding. There are many opportunities for people to move, and therefore the burden on the employer and leaders to actively do things to make life better and work experiences better for their teams has become critical."
Jessica Deckinger
Chief Communication Officer, Everbridge
6 Employee Retention Strategies For Employers
There's no silver bullet for tackling the Great Resignation. Because money isn't the only motivator for employees, employers must look at a number of different areas to address unwanted turnover.
1. Collaborate on outcomes – Leaders should involve employees when decisions are being made that will affect them. Transparency of decision-making and involvement in outcomes are essential for building trust. Employees who feel they have no say in situations which affect their role will lose trust in employers, increasing their likelihood to leave.
Involve employees in discussions which concern them as early as possible. Encourage them to contribute their thoughts and suggestions. They should feel empowered and supported throughout.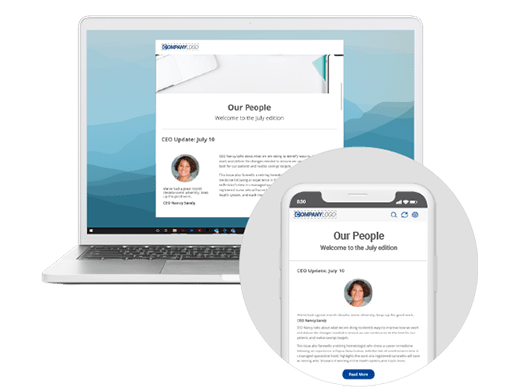 2. Unify around purpose – Make work meaningful for staff by reinforcing how what they're doing matters. Show how what they do each day contributes to the big picture. Engaging employees around purpose, strategy and values is the top priority for more than half (53%) of the world's organizations.
Doing this lifts employees' focus from role responsibilities to wider results. It strengthens their sense of being essential to the organization. This is particularly important for Gen Z workers, who respond positively to work with purpose which aligns to personal values.
3. Recognize achievement – Recognition of achievements is a strong affirmation of self-worth. Celebrate when employees have done well, whatever the scale of the accomplishment. It could be meeting a learning goal, receiving positive feedback or completing a long-term project.
When appropriate, share these successes with the wider team. Being appreciated in this way appeals to an individual's psychological desire for pleasure. It also encourages others through the 'halo effect' of seeing peers' achievements.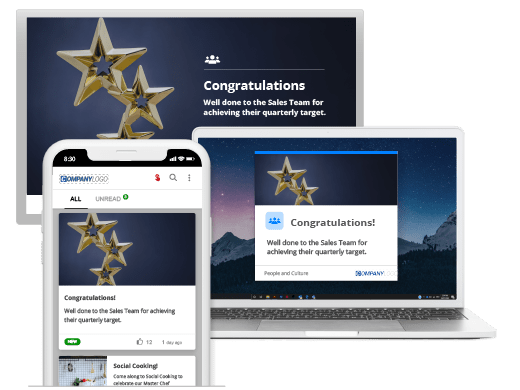 4. Create development plans – As well as providing market-competitive remuneration, employers should also develop career development plans for every employee. Knowing future growth is possible for them with their current employer lessens the risk they'll seek that growth elsewhere.
Set clear, timely, achievable goals for each employee and provide regular, honest feedback on how they're performing. Encourage them to attend conferences, workshops and events to enhance their knowledge.
5. Focus on employee experience (EX) – Building positive EX means meeting both the functional and emotional needs of employees. That means clarity around role responsibilities, processes and company fit, but also role importance, personal contributions and team fit. These are demonstrated clearly in the Employee Pyramid of Needs.
One way of achieving this in the post pandemic world of hybrid working is to give employees more ownership of their roles and how they perform them. Provide flexibility in working location and hours of work to enable better work-life balance.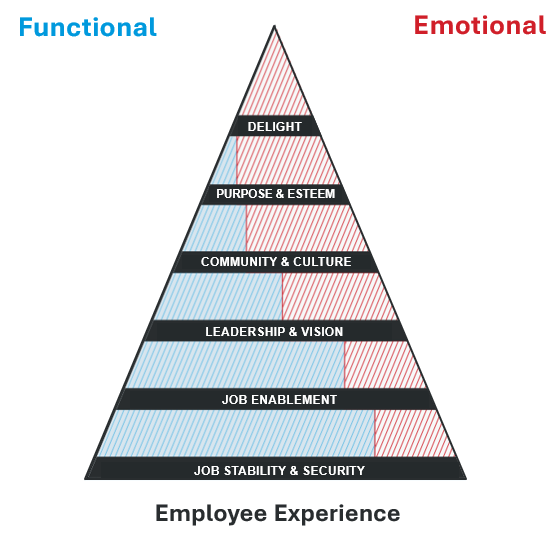 6. Track sentiment – Measuring the results of your efforts is the only way to know if they've been effective. Tracking sentiment over time also provides a benchmark against which you can assess if engagement and morale are trending up or down.
Regularly surveying your employees also helps leaders identify areas of discontent, which can then be addressed before they cause unrest. 80% of HR departments that regularly exceed their goals conduct employee engagement surveys.
6 Internal Communications Tactics to Engage Employees
Employees rely on internal communications to keep them informed of important company news and events. But it can also play a big part in improving employee engagement – which increases retention rates. The following six tactics can be easily used in any workplace.
1. Build transparency and trust – Improve the frequency and quality of your leadership communications. Replace cold corporate emails with more engaging CEO video messages.
Leaders must be visible, authentic and actively listen to what employees want. A regular cadence of messaging from the top improves transparency and fosters trust.
Learn the six key lessons from top business leaders in this new report.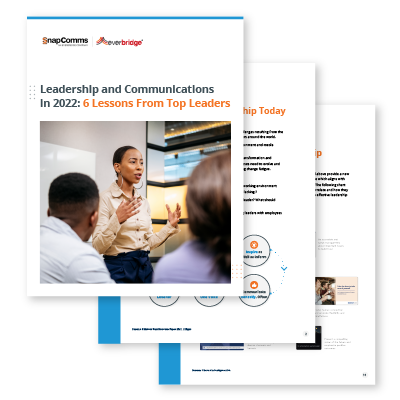 2. Promote support services – Ensure employees feel supported and cared for, whatever is happening in their lives, by promoting the EAP services available to them. These can provide invaluable help in assisting employees to cope with issues which could affect their performance or job satisfaction.
Corporate screensaver messages are an excellent format for this, since employees will be exposed to them several times a day.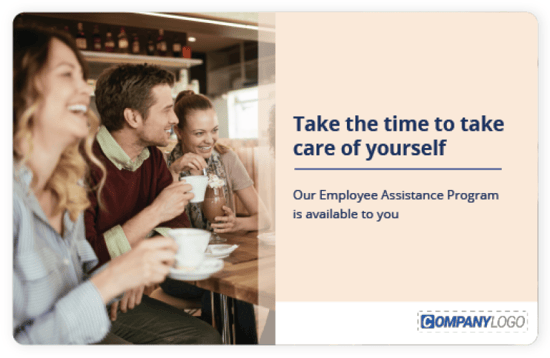 3. Accentuate the positive – Use your communication channels to deliver positive messages which inspire staff and improve morale. By reducing fixation on what's 'wrong', you remove some of the underlying causes of employee turnover.
If working in a centralized office, warehouse or public space, digital signage screens are effective at celebrating achievements at a company, team and individual level.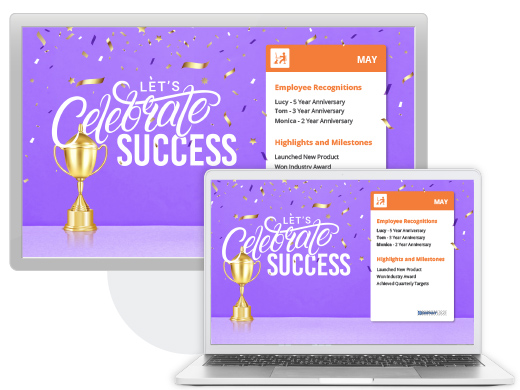 4. Rebuild company culture – Long months of remote work and not seeing colleagues every day has eroded workplace culture. This can lead employees to feel disconnected to the things at the company which make them enjoy working there.
Team-building activities are the standard go-to for HR teams, but rebuilding culture needs a more always-on approach. Foster collaboration and engagement through employee communication apps. Celebrate achievements, announce new hires and encourage interaction.
5. Improve line management – Poor line manager relationships are a key driver for employees leaving a job. Assess the capabilities of your management team. Any issues left unaddressed have the potential to unravel an entire team.
Introduce a series of performance coaching and mentoring. An independent communication expert can help managers improve their leadership and interpersonal skills – thereby building stronger relationships with their reports.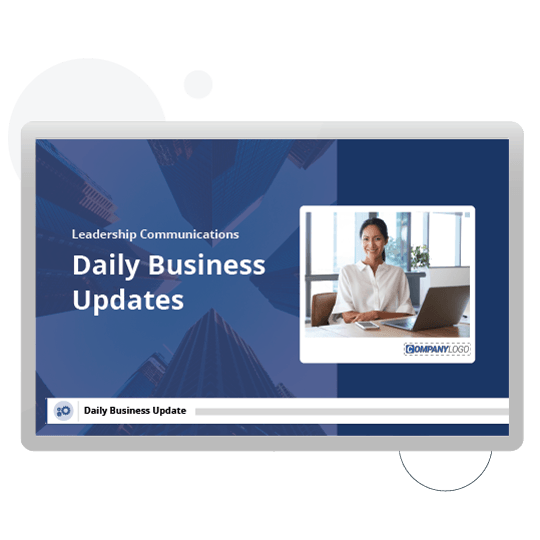 6. Conduct sentiment surveys – You can't address issues you don't know about. Yet only 47% of organizations have a robust process for capturing employee insights and feedback.
Workplace sentiment allow employers to capture valuable information on anything from pulse surveys and employee wellbeing to COVID-19 check-ins. These can be achieved simply and anonymously through online employee surveys, with easy analyzing and exporting of results.
The Great Resignation will continue to be a focus for businesses for some time to come. But tackling it needn't be impossible.
The SnapComms platform is used by HR Managers across the world to improve their employee communications. Explore our solutions or contact us to find out more.