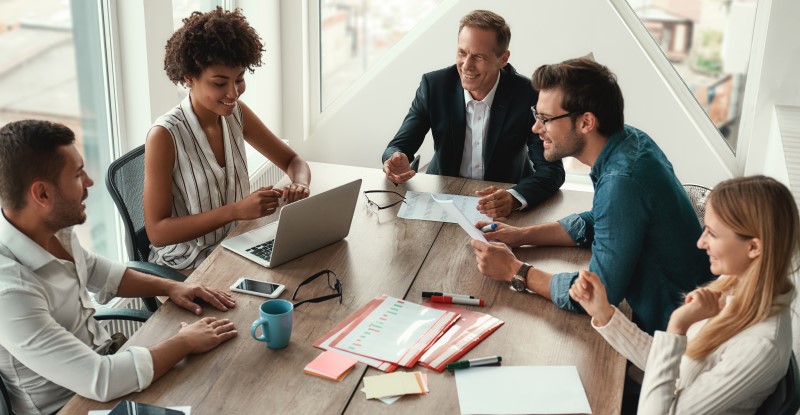 The new year is a fresh opportunity. A time to build on the progress from last year or improve those areas which need attention.
But what does the business, and your employees, need most to succeed? What are the HR trends you should be addressing?
Internal Communications and Human Resources Managers have a long list of things they need to achieve. Higher employee engagement, increased collaboration, stronger productivity, improved workplace culture, richer employee experience…
By focusing on those things which drive the most value, you see results faster – and inspire further success.
These are the top seven HR and internal comms priorities your teams should focus on to get staff focused, engaged and productive in 2023.
1. Reinforce company goals
To achieve your business goals, everyone in the organization needs to know what the goals are – and how they contribute. 70% of workers believe lack of clarity affects their organization's ability to achieve key results.
Promote these goals as widely and as often as you can. Recap them in weekly team meetings. Use innovative ways to keep them top of mind, such as scrolling desktop tickers – ideal for short messages that inform without disrupting.
Equally as important: keep everyone updated about progress. How are you tracking towards achievement, which milestones have been hit, what successes have been scored?
Everything stems from your business objectives, so keep repeating them like a mantra.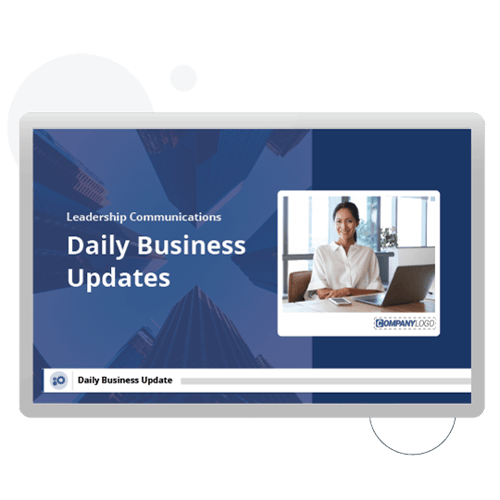 2. Refresh your employee comms plan
This one shouldn't need any explanation. An effective internal communications plan is essential to strengthen the connection between employees, employers and the company mission.
Start by analyzing the current situation – your audiences, influences and existing communications performance. Then plan where you want to be – set your objectives and ensure alignment with overall company direction.
After that you can define the tactics and communication channels best suited to achieving your objectives. Finally, track your results and implement a cycle of continuous improvement.

Get all the tips and templates you need with this free Internal Communications Strategy Template.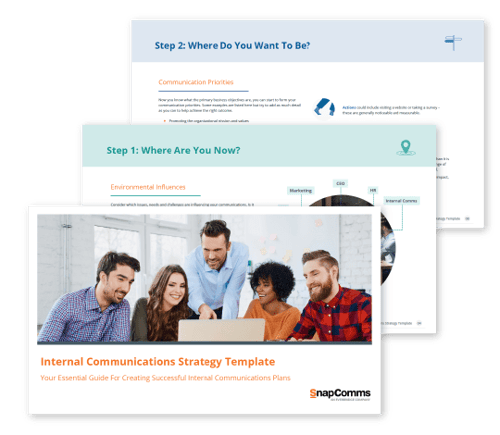 3. Set individual development plans
As well as providing market-competitive remuneration, employers should also create career development plans for every employee. Feeling that the company is invested in their growth reduces the likelihood they'll seek that growth elsewhere.
82% of employees believe it's important for their organization to see them as a person, not just as an employee.
Set clear, timely, achievable goals for each employee and provide regular, honest feedback on how they're performing. Encourage them to attend conferences, workshops and events to enhance their knowledge. Provide access to mentors within the organization who can pass down their experience.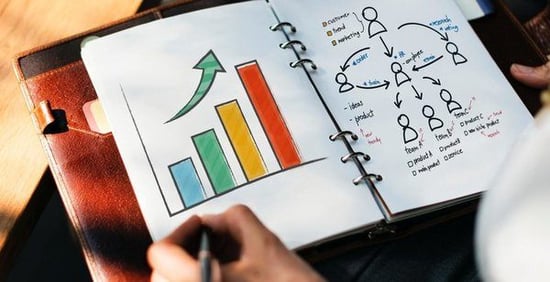 4. Build an achievement mindset
Keeping staff informed of the latest company news and events is important. But staff want more than just to be informed – they want to be inspired. Great work happens when employees feel a stronger connection with the organization.
Refresh your leadership communications to inspire staff with a compelling vision of the future and impel them to come along for the ride. Use storytelling in your messaging to bring concepts to life through the actions of employees.
Limit your use of long, 'send to all staff' emails. Use more engaging employee communication tools so staff are more likely to read and keep the conversation going. This builds readership, which drives awareness and engagement.

Build a better workplace with these ideas for inspiring employees and motivating success.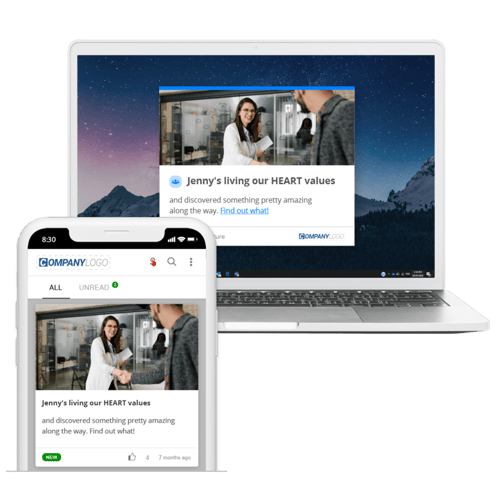 5. Promote organizational values
Your company core values drive performance across the organization. When employees are purpose driven, they perform better, are more highly engaged and demonstrate stronger resilience.
That's especially important now, when after years of disruption, employees are losing their willingness to adapt to change. Organizational design and change management are the second highest priority for more than half of HR leaders this year.
So display your values on computer screensavers or digital signage screens for maximum visibility. Got a swag budget? Produce some pens, notepads or stress balls with your goals emblazoned across them.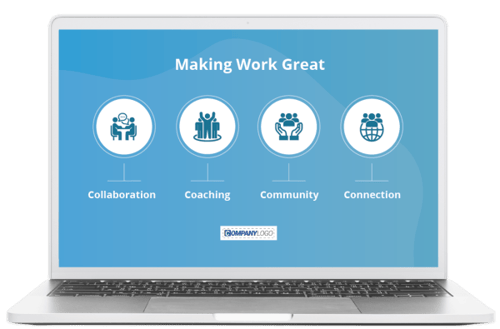 6. Equip employees to succeed
Employees work their best when they have the tools and support they need. So focus on equipping them to succeed, both at home and in the office.
Use an online survey to learn employee expectations. What do they need in order to do their jobs better or enjoy their work more?
It may be practical things, such as software tools to enable more effective teamwork. Or it could be things that build a more convivial work environment, such as informal break-out spaces or creative zones.
Providing these is an integral part of building a positive employee experience (EX). 47% of HR leaders are prioritizing employee experience in 2023.

Create a successful EX plan, plus a unique pyramid of employee needs, with this comprehensive employee experience framework.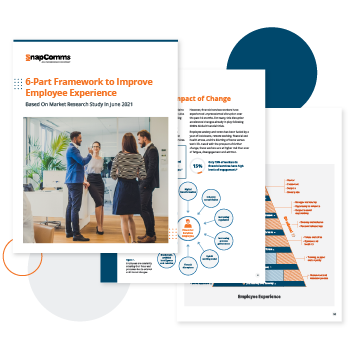 7. Encourage collaboration and team building
Remote working has benefited both employees and businesses during the pandemic. But employers are reevaluating working arrangements in order to improve company culture and stem the tide of valuable employees 'quietly quitting'.
People are your most important asset, and culture the fuel that drives them. Employees who view their company culture as positive are nearly 4 times more likely to be engaged at work.
Find ways to build social connections between managers and their team, as well as between team members. Recognize and celebrate staff contributions in your corporate newsletters.
By focusing on these top priorities, you're setting your teams up for a year to be proud of. Need help with your employee messaging or HR communications? Contact the SnapComms team – we have the tools and expertise to support your success.