Do you know the core values of your company? If you asked a new hire, could they tell you? What would a tenure employee say about them?
Often the core values of an organization are set and forgotten about. But as the world changes so too should your company.
Across the world there's a growing focus on human-centric workplaces. Workplaces where there's a clear focus on physical and mental wellbeing, work-life balance, and diversity and inclusion. If your organization isn't focused on this, it may be time to refresh your core values.
This is your guide to the importance of values, how to successfully communicate them, inspiring examples from companies around the world, and how we live our values at SnapComms.
Contents:
1. What Are Company Core Values?
2. The Importance of Core Values
3. Five Company Core Values Examples
4. Core Values at SnapComms/Everbridge
What Are Company Core Values?
Company core values are the principles a business or organization uses to define their culture and mindset. These guiding principles influence how people work and make decisions, and ultimately align them on working towards a common goal.
Core values are typically defined and promoted by Human Resources and Leadership teams. They are then integrated into company mission statements or vision statements by leadership teams.
Through constant reinforcement and application, core values positively influence workplace morale, customer service, and employee experience.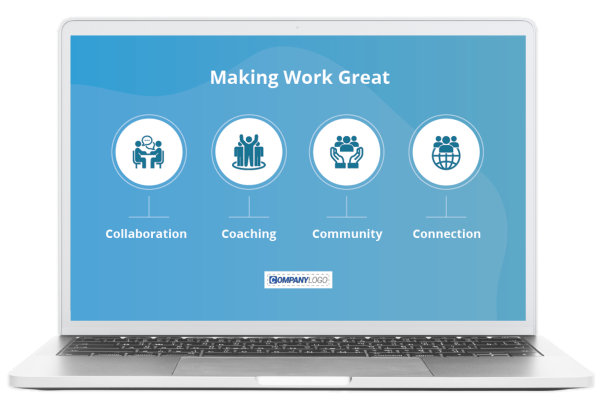 The Importance of Core Values
Core values benefit employers and employees through all levels of an organization. How employees feel drives their performance. When employees are purpose-driven, they perform better, are more highly engaged, and demonstrate stronger resilience.
Companies with a high sense of purpose saw their brand value increase 175% over the past 12 years. This is compared to just 70% for brands with a low sense of purpose.
These guiding principles are essential to HR teams for attracting and retaining the best talent. Inspiring company values, which align to individuals' personal beliefs, are a key factor in where we choose to work – often more important than remuneration.
Core values must be reviewed and refined regularly. Doing this ensures they keep pace as your company grows. Events like the great resignation should spur you to reassess your values and how they align with your organizational goals. Do they still meet the needs of employees and keep you competitive in your market?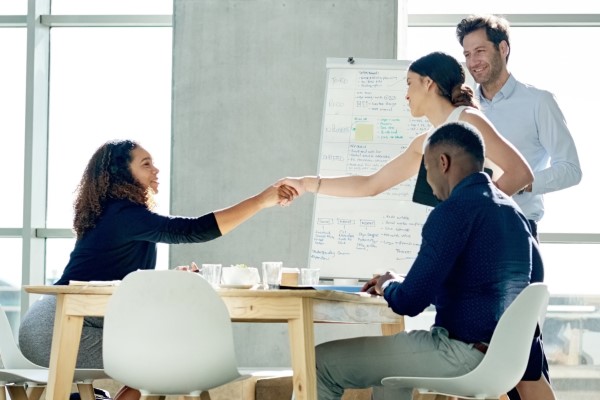 5 Company Core Values Examples
If your organization doesn't have any core values, or they need updating, the best place to start is with those companies already doing it well. Here are five examples of successful companies with great core values – and how those values help them achieve their success.
Salesforce are one of the world's leading tech companies, providing customer relationship management (CRM) software to businesses spanning the globe. But what sets them apart is that while they were building powerful software tools, they were also building an amazing workplace.
The backbone of this workplace is five core values:
Trust
Customer Success
Innovation
Equality
Sustainability
These values are at the forefront of how Salesforce do business, right from the very beginning of their employment journey. A comprehensive series of learning modules show candidates and new hires how Salesforce's values make it a truly special place to work.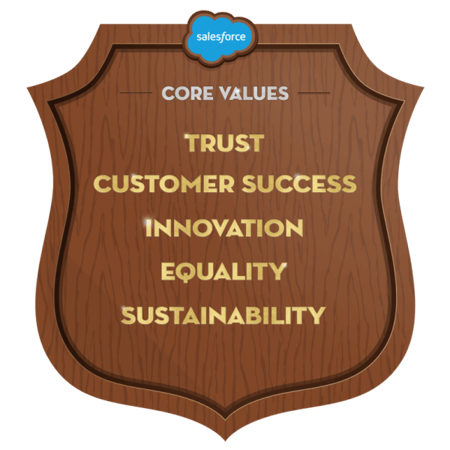 While you may not be familiar with the name, Elsevier are a renowned publisher of academic material. Science and healthcare facilities across the world rely on the quality of their content.
Despite being founded an impressive 140 years ago, Elsevier's company values reflect a modern organization with contemporary principles. Fairness, diversity, and innovation drive their mission to make a positive impact on society. Their 35 Employee Resource Groups provide communities for like-minded staff to support and grow.
They also keep these values top of mind by promoting and celebrating the progress they've made, making achievement feel attainable.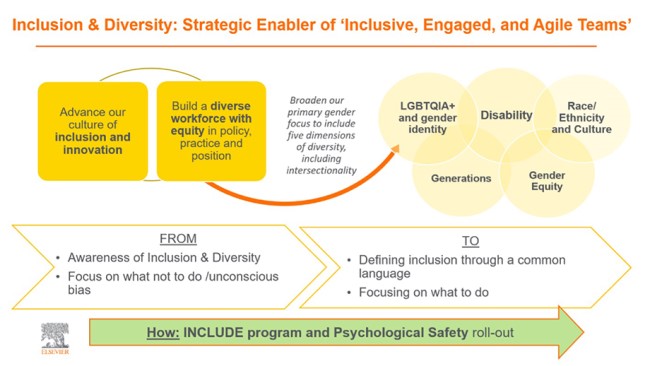 Media monitoring company Meltwater have woven their Norwegian heritage into an inspiring set of company values – connecting employees to their cultural roots.
Meltwater's list of core values are:
Moro ("fun")
Enere (being "number one")
Respekt ("respect")
Their website shares videos of these values in action at Meltwater offices around the world. The acronym for these values is MER – the Norwegian word for "more." What it adds up to for employees is a motivating workplace and a thriving entrepreneurial spirit.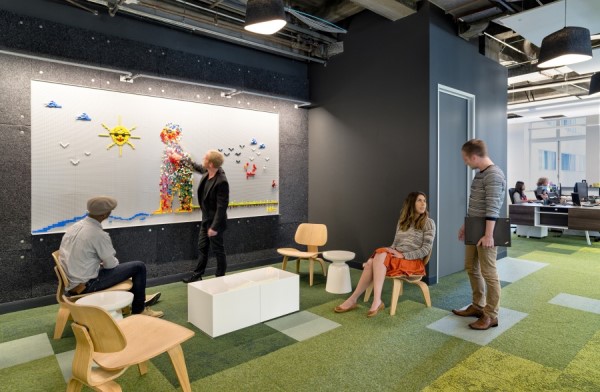 When it comes to businesses, they don't come much bigger than Microsoft. But despite their size, they've remained focused on people being the core of everything they do.
Microsoft's key values of Respect, Integrity, and Accountability guide every interaction they have. They bring these to life through numerous employee stories shared through short videos.
So transparent are they with what working at Microsoft means, that they publish an annual Inside Microsoft report. Highlights from this and the full document are prominent on their website.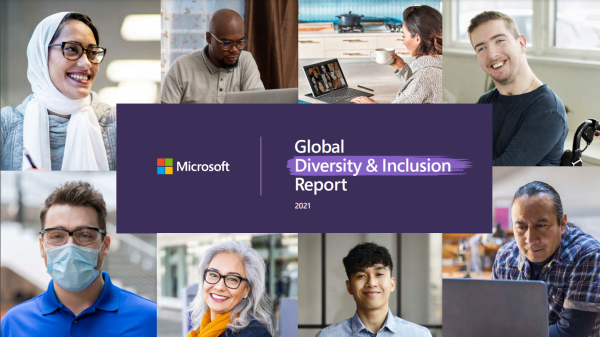 Software company Atlassian has built a set of five clear, and remarkably frank, company values to guide their 7,000 employees, or "Atlassians":
Open company, no bullshit
Build with heart and balance
Don't #@!% the customer
Play, as a team
Be the change you seek
It's clear this is a workplace where honesty and transparency are key – giving prospective employees confidence that they can bring their authentic selves to work every day.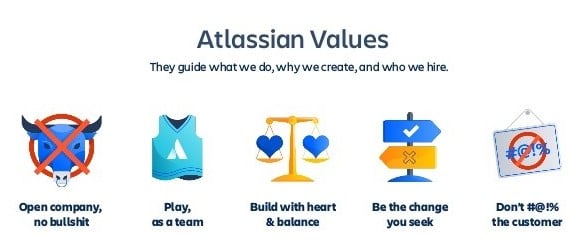 Core Values at SnapComms/Everbridge
At SnapComms, and our parent company Everbridge, we're guided by four key values, which we call our CLIP values: Customer Focus, Leadership, Integrity, Passion.
These ways of thinking and acting are the foundations of everything our team of nearly 2000 "Bridgers" do. Following them helps us ensure that we work at our best, strive to succeed, and stay focused on our mission of delighting customers and keeping people safe.
We live our values daily and are proud of the amazing workplaces we've built. We celebrate our diversity and unique perspective through employee communities like:
Bridgers of Color Group
Women's Leadership Group
LGBTQ+ Straight Alliance Group
Military and Veteran's Group
Our leadership and company culture rate highly, and we work hard every day to live up to our lofty goals. Find out more about working at Everbridge.

How to Promote Core Values
Values are only effective if they're communicated. Promote and reinforce your core values to staff with these five tactics.
1. Start at the start
Set the scene from the very beginning of the employee journey. Clearly define your values in job listings and your website Careers page so candidates know exactly what you stand for.
Then reinforce them during onboarding. Show new hires how your values will help them feel supported and do their best work.
2. Recognize and reward
Sharing examples of team members demonstrating your values is the best way to take them from the page into real life. Celebrate these examples through your internal newsletters. By promoting employee recognition, you're showing everyone how working with these values brings you all toward a common goal.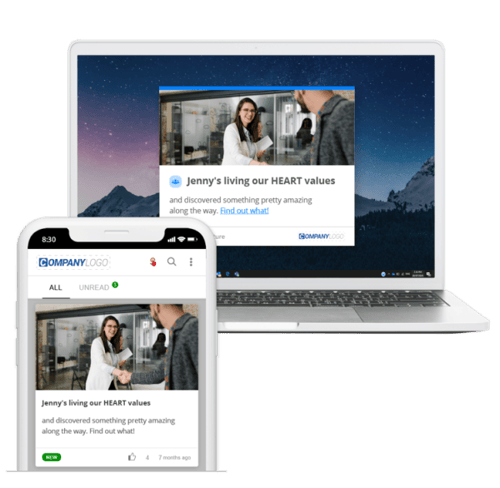 3. Bake into your DNA
Build your values into the DNA of your organization. Values are most effective when they saturate culture and affect every employee's daily experience.
Promote them through your office digital signage screens. Use them to inspire the team-building activities you do (for example, volunteering days if your values include community focus).
4. Make them relevant
Values that are vague and poorly defined can create a disconnect. Employees need to know how these values cascade down into their daily role responsibilities.
Include a dedicated section around this in all employee job descriptions so they know what's expected of them. Review these regularly with employees to assess how well they're meeting them.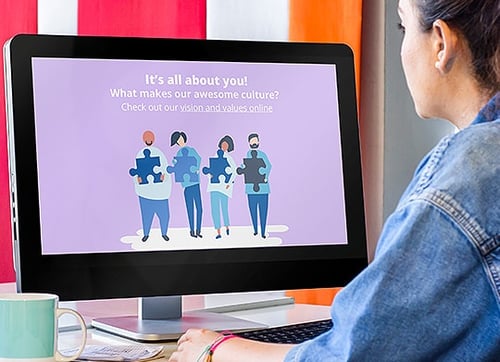 5. Gather feedback
If your company has undergone a period of change or growth, it's worth revisiting your values to ensure they still align with your strategic goals. Use employee surveys to check the perception of your values amongst staff and gauge whether improvements could be made.
Promote your company's core values with SnapComms communication software. Our range of tools and templates makes it easy to build your values into visual assets your employees interact with regularly. Make sure your core values are built into your internal communication strategy and overall employee experience.