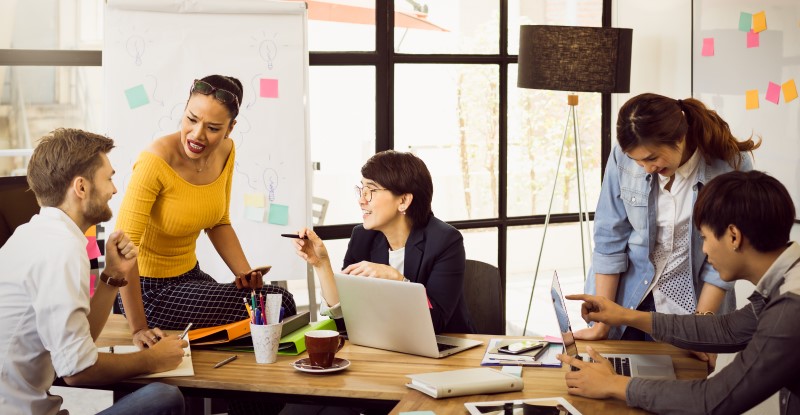 Remember opening the box of a product you've purchased, only to be confounded by an amazingly detailed and utterly confusing instruction booklet?
Internal communications can feel a little like that sometimes. So many moving parts, so many details to get right.
The art of constructing perfect communications could fill entire books (and indeed it does). But what communicators really need is accessible, helpful advice they can use immediately.
That's where we can help. We're breaking it down and making it simple, with 44 internal communications tips. From urgent, time-sensitive messages that demand attention, to promotional messages that drive employee engagement, and everything in between.
These tips are guaranteed to ensure your project works exactly as planned – not end in frustration.
Jump ahead to:
General
Whatever the type of messages you're sending, there are some good general rules you should apply.
1. Consider your end goal. What's the objective of your messaging? Raising awareness, taking action, effecting behavioral change or seeking opt-in compliance? This is the starting point of every successful communication program.
2. When writing your internal communications plan, think like a marketer. Carefully consider all the elements that make up a successful marketing and advertising campaign. Timing (start and end dates), creative execution, media (channels), targeting, reach and frequency (recurrence). This is your masterplan for marvelous messaging.
3. Launch internal communications campaigns with an engaging visual notification which grabs attention and clearly introduces the subject.
4. Identify the topic, theme or campaign clearly in every message, either in message headlines or visual branding, so staff instantly recognize the nature of each message.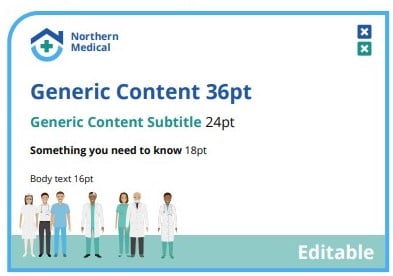 5. Where possible, use an easily identifiable logo in all messages on a specific topic or theme.
6. Schedule messages to send at local time zones and during employees' working hours. This means employees can read messages at a more convenient time and cut-through is likely to be higher.
Urgent communications
When time of the essence and every second counts, your communications need to get seen and get action. These tips will help ensure you achieve this every time.
7. Send only one to three alerts per week unless you're faced with a specific emergency or change situation. Overuse reduces effectiveness and can cause annoyance.
8. Use recurrence to make unread alerts reappear. Plan how many times and how frequently unread messages get repeated to achieve desired cut-through. Less critical messages need only repeat a couple of times.
9. Create different colored theme designs to provide employees a visual cue regarding the type of message. For example, a red bordered theme could be used for an emergency evacuation, whereas a blue theme could suit an IT outage notification.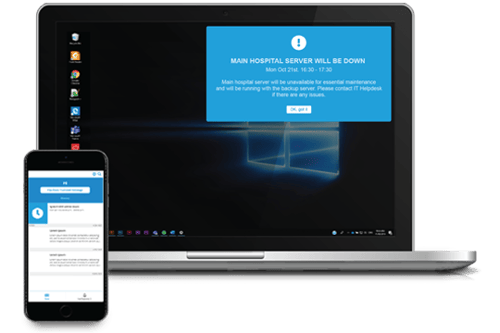 10. The headline of alerts should be descriptive and worded to get the attention of recipients. Avoid ambiguous and superfluous words.
11. Construct messages in bullet points for faster reading.
12. Use keywords to identify the type of message being delivered (such as new, update, reminder, resolved etc.).
13. Brevity is key. Text should be limited to 30 words or less. If the message exceeds 30 words, it should be abbreviated and a link provided to where the full message is published.
14. Include a strong call to action which clearly tells employees what to do next.
15. Limit the number of links included in the message to two or less.

Use case examples: IT outages, emergency comms, weather alerts.
Channels: Alerts, Panic Button
Informative communications
What's the status of that initiative? What's the latest news? Employees thrive on being informed. These internal communication ideas will help keep them in the loop.
16. For important compliance topics, where employee acknowledgement is required, include a mandatory validation message until a response is obtained.
17. Include the option for video messages to 'Watch now' or 'Watch later'. If the update is important, all staff may need to watch the video simultaneously. If it's of lower importance, employees will appreciate being able to watch it later when more convenient.
18. Use MP4 format for locally-served video messages. These are usually most reliable for playing on Windows, Apple and mobile devices.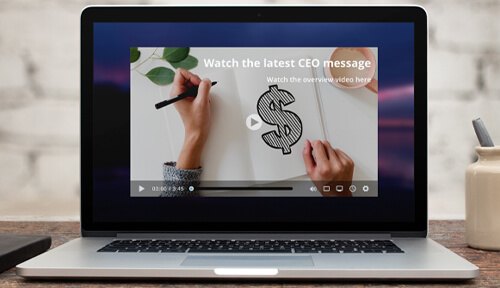 19. Shorter is better when it comes to the ideal video length. Between 2 – 4 minutes is ideal. Any longer risks viewer disengagement.
20. Combine corporate emails, announcements and acknowledgments into a single newsletter to save interrupting staff with multiple messages.
21. Use a pop-up notification to announce planned regular communication updates to staff, such as a new email newsletter.
22. Include a table of contents at the top of newsletters to help staff navigate quickly to stories of interest.
23. For longer newsletter stories, use the 'Read More' feature. This truncates the initial content display to a smaller area, which expands on click when employees wish to read more.

Use case examples: Compliance, change management, training reminders.
Channels: Tickers, Video Alerts, Employee Apps, eNewsletters
Promotional communications
Raising awareness and fostering behavior change doesn't happen immediately. They need a longer-term approach and dedicated channels to promote messages and embed learnings.
24. Create a series of templates that allow fresh content to be quickly swapped in. Make sure your creative design works across different screen sizes, from compact-sized laptops to super-sized screens typically found in communal areas and foyers.
25. Loop your content so that employees have an opportunity to see it at least three times.
26. Make your content 'snackable'. Use headlines with fewer than seven words, body text of only one or two sentences, and bold, strong images that don't get lost behind desktop icons. Royalty-free stock photography sites are a great resource for images.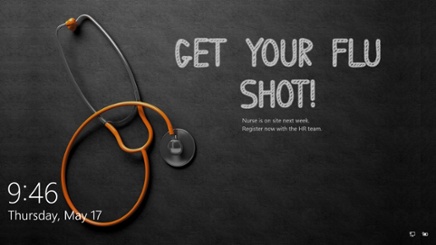 27. Use keywords in your heading to help employees quickly recognize the nature of the message (such as update, training or tip).
28. Use color-coding to represent different themes. For example, green for sustainability or conservation, yellow for compliance, red for important issues, blue for IT and cyber security, orange for general announcements and upcoming events, and so on.
29. Consider whether your promotional messages will be seen by anyone other than employees. For example, in public entrance areas or receptions. If they will, avoid featuring commercially-sensitive or confidential messaging.
30. Ensure the resolution of images used in Screensavers or Wallpapers is based on the highest screen resolution in your organization. The optimum image size varies, however the most common screen resolution used on desktop is 1920 x 1080 or higher.
31. Limit links in Screensavers to no more than two. This focuses employee attention on the key elements of your message, without unnecessary distraction.
32. If using a Screensaver slideshow, set the duration of each image to last around 7 – 10 seconds before rotating to the next slide.
33. Keep content up long enough to be seen and remembered, but not so long that they become overlooked. Two weeks is generally about right.
34. Get creative with your content! Animation, image slideshows, weblinks, countdown clocks and more are all easy to include in Screensavers.

Use case examples: Marketing campaigns, company culture, health and wellness.
Channels: Screensavers, Wallpapers, Lock Screens

Engagement communications
Opinions. Every employee has them, and they can be a goldmine of great ideas. When you next want to build engagement and solicit feedback, keep these tips in mind.
35. Always explain the purpose of the questions to recipients. If they understand the context and how their opinions can influence outcomes, they are more likely to engage.
36. Include free-form open questions in your quiz to allow employees to provide additional insights and share ideas.
37. Turn confidentiality settings on so that employees can provide feedback anonymously. This is particularly valuable if the topic is on manager or leadership feedback, or during times of change and uncertainty.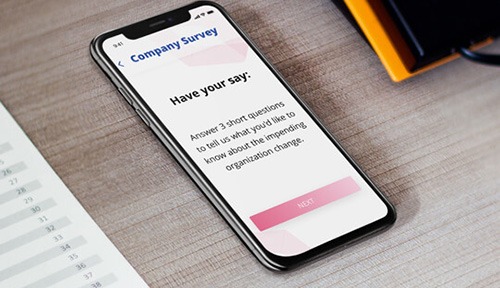 38. Keep surveys engaging to prevent respondent fatigue. Include a variety of answer options, including multiple choice, single option, multiple options, free-form and image voting.
39. Set auto-reminders to appear on employee screens for uncompleted surveys.
40. Consider whether you want employees to see their individual quiz score and the correct answers once they've submitted their entry. It's a good idea to do so as it can improve learning.
41. Include clear timeframes in which employees should answer the questions. Once the deadline has passed, aim to communicate the results back to your audience as quickly as possible. Commit to what will be actioned as a result.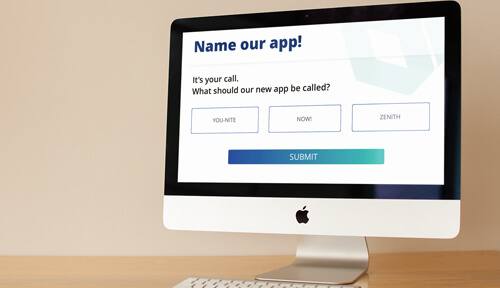 42. Message headlines should be descriptive and arouse the curiosity of the audience.
43. Limit the number of questions to a maximum of five. This will improve engagement and response rate. Employees are less inclined to finish a quiz or survey if they have to scroll endlessly through the questions.
44. For the most statistically accurate results, set surveys and quizzes up to only allow one response per employee.

Use case examples: Employee engagement, sentiment surveys, team-building.
Getting employees to be aware of, understand and engage with your messages can be challenging. The right communication toolkit can increase your chances of success.