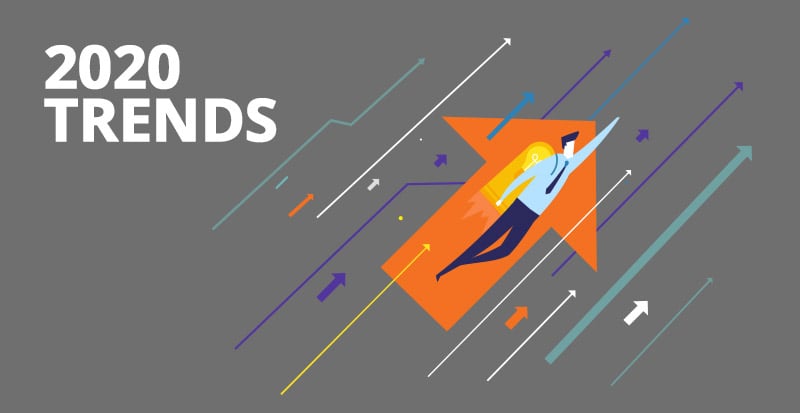 Remember The Jetsons tv show? Taking flying cars to work; living in floating buildings; having robot housekeepers. The future seemed so exotic – even if the reality hasn't quite stacked up yet.
Predicting the future has always fascinated us. We yearn to know what will happen next so we can prepare for it – or exploit it. In years gone by this would have involved studying tea leaves or examining animal entrails.*
Thankfully there's no need for that when it comes to internal communications. Identifying the current trends means we can better predict what the future holds.
We spoke with customers and listened to the market to collect our top internal communications trends for 2020. So put aside those tea leaves and read on to find out what made the list.
1. Employees as brand advocates
The value of employees as brand advocates will skyrocket – and internal communications will be instrumental in getting employees on board.
Why is employee advocacy important? Because it builds more meaningful customer relationships, attracts and retains top talent, and improves business performance. If employees aren't advocates it can affect your bottom line – whatever role they hold.
Word of mouth has always been a potent business tool, but never more so than today. Employees have become social storytellers. Their opinions reach ever-wider audiences through social networks. Company messages are shared 24x more when distributed by employees than the brand itself. Positive sentiment can promote your company – but negative will threaten it.
You'll need: to keep an increasingly close eye on your internal NPS (Net Promoter Score) – a measure of how likely staff are to recommend your company. Track sentiment regularly to assess the health of your employee experience.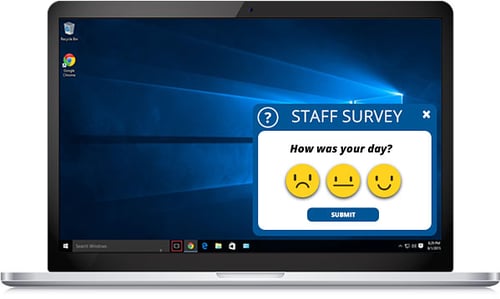 2. Messaging becomes personal
Greater personalization will be necessary for internal communications to be effective – and communicators will need to up their game.
Employees want more control over the volume and types of messages they receive. It's partly a response to the dreaded workplace information-overload – but also a desire for greater personalization. More relevance and meaningful information, fewer pointless emails.
It's only natural given the type of personalization staff enjoy as consumers. They increasingly demand a more personalized experience when dealing with brands, and reward this personalization with a deeper relationship and increased spend. Why shouldn't they demand the same at work?
You'll need: to get better at segmenting staff groups and targeting messages, as well as allowing staff more control over their communication preferences.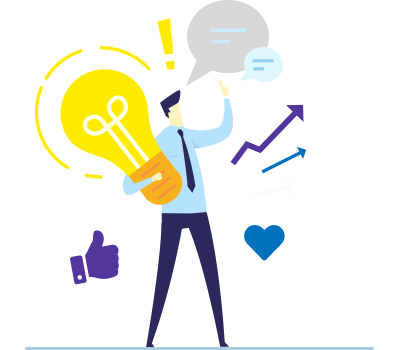 3. Mobile is mighty – but integration is king
Integrating mobile with other communication channels will accelerate – and complementing, rather than competing, will become the goal.
Most companies are already embracing mobile as a way to engage employees. Company mobile apps are already a business communication trend. They're downloaded by 40% of employees, with 34% of employees accessing it at least once a fortnight. Solid numbers to be sure – but what about everyone else?
To reach all employees, mobile can't stand alone – it needs to be integrated with other channels. Messages delivered via mobile device must reflect what's published on desktop or digital signage. Equally, company news sent over traditional channels should encourage staff engagement on mobile.
You'll need: to weave mobile into your communications framework to maximize results – not expense. After all, it will be easier to get funds for a complementary channel than to displace one with another.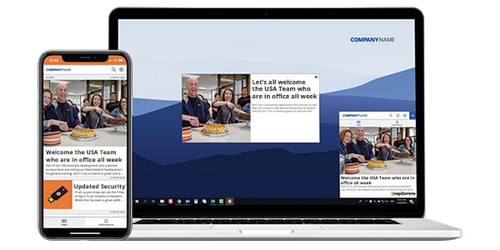 4. Privacy is the priority
Employees will increasingly be prepared (and encouraged!) to engage with company content – but not at the extent of their online privacy.
Companies that want staff to like, share and otherwise interact with content will need to appeal to WIIFM (What's In It For Me?). Research has shown that we're willing to share our personal information if we get tangible benefits in return.
The challenge for internal communicators is balancing this desire for employee engagement with concerns around data protection and privacy. Rationalizing this will be the source of a few sleepless nights for managers!
You'll need: to have up-to-date privacy policies and secure online platforms to protect both employees and yourself.
5. Employer voice grows in importance
Achieving strategic objectives will demand a strong, persuasive leadership voice – and top-down communications will have a resurgence.
Aligning staff behind a common goal is doomed to fail if staff don't understand the strategy or trust the leaders. Effective leadership comms will be essential to inform staff of what's happening and inspire them to get on board.
Employees are keen for this too. Nearly two-thirds of employees feel that their organizations should focus attention on communicating strategy, values and purpose. That explains why this was the key priority for internal communications professionals in 2019, according to a recent global report.
You'll need: to include top-down communication as a key component in your internal communication plan, alongside any collaboration tool you may use. This will help build a credible, compelling employer voice.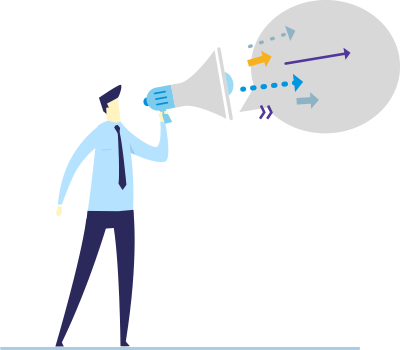 These are our predictions for the internal communication trends that will shape 2020. Which do you agree with? Did we miss any? Let us know!
(* No animals were harmed in the making of this article – though we did drink some tea)