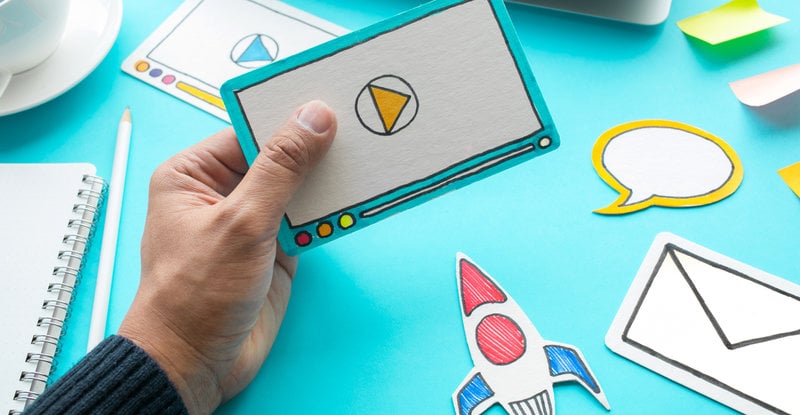 Gone are the days when internal communications were an afterthought, comprising a quick email sent to all staff - job done. Nowadays, internal communications are regarded as a critical function. There's a wider appreciation of its impact and a deeper understanding of what does and doesn't work.
If the content is consistently long, dull, or irrelevant, engagement levels suffer and messages cease to be effective.
So how can internal communication professionals create messages that employees will look forward to seeing and interacting with?

Here are six suggestions sure to spice up your internal communication:
1. Liven Up Your Content
Good communicators know that keeping interest and engagement levels up is crucial – nobody wants to be faced with giant walls of text. Disrupt wordy comms messages with some visually appealing images, infographics, or video to keep attention levels peaking.
Most of us love gifs and memes. The old saying "a picture speaks a thousand words" still rings true. Boring or difficult topics can have the edge taken off them when humor is involved. Using a fun image or caption can make a world of difference.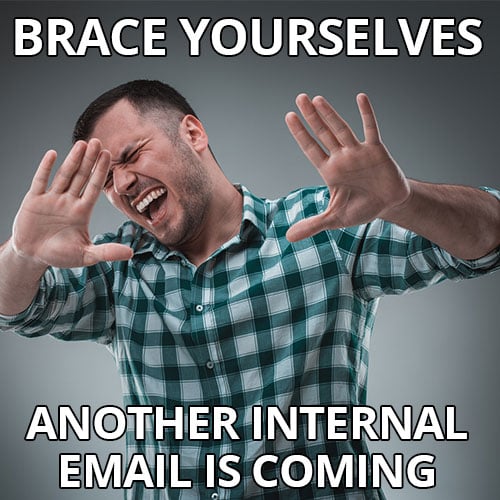 2. Language That Grabs Attention
The headline used in comms can make or break whether anyone reads it. A third of people choose to open emails based on the subject line alone.
Liven up headlines with some humor to ensure messages get opened. Keep an ear to the ground for trending topics in the workplace and try incorporating these into the comms. Interesting, topical comms also have a better chance of being remembered and shared across the workplace.
3. Tantalize and Excite Readers
Even the most boring internal comms can be made fun by not only by what is said but also by how it's said. Build anticipation and generate interest by teasing staff with hints of the full announcement to follow.
Drip-feed details of any announcement in a couple of teasers first – don't just send out a single staff email that falls flat. Whet the appetite, get staff talking, then announce with a bang.
4. Employee Quizzes and Surveys
Quizzes and surveys typically get high engagement rates across the workplace due to their less formal and mostly 'checkbox' style nature.
Internal quizzes can be used to create a fun, competitive environment across different teams. These can include images and free-form answers to give employees the chance to be more creative.
Staff surveys can motivate and inspire employees, while at the same time allowing gathering valuable insights into the workplace. For example, businesses might want to focus on productivity or new services and get some feedback from their staff.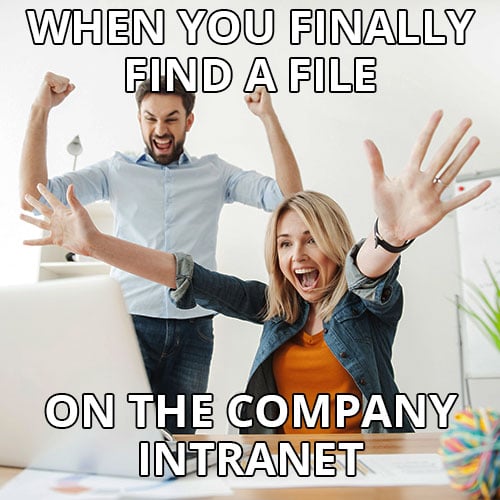 5. Competitions, Gamification, and Leaderboards
Adding a competitive element into internal comms might be the answer to raising interest levels among staff.
Quizzes can be taken to the next level by gamifying them to encourage employees to focus on a specific topic. Players can be given the option to challenge each other. Prize incentives can be offered to encourage participation and some friendly rivalry. Staff training and engagement can also be increased by using this style of information delivery.
6. Involve Your Staff
Get employees involved in the content creation process. Anyone could film selfie-style videos to deliver messages about those more yawn-inducing topics in the workplace. Video of any kind is an effective means of breaking up walls of text, and it's even more engaging when staff members are featured.
The creativity and abilities of the people in a workplace can often be surprising. This can be a goldmine for creating more interesting comms while learning more about employees at the same time.
Internal communication should not equal boring. While there is a place for formal messages, there is also a place for messaging that appeals to our sense of humor and fun. Taking a more relaxed approach with communication styles will help internal comms managers better enjoy the content creation process, and ensure staff will actually read and enjoy it.
Read the full version of this article at IN Business Magazine.