As so many teams across the world are now working remotely, it's increasingly difficult for team leaders and managers to maintain a positive team culture.
Remote workers are more vulnerable than "in-office" employees to feeling left out, according to a recent Harvard Business Review study. The research revealed that the absence of close personal contact reduces trust, connection and mutual purpose – three key ingredients of a healthy social system.
And working from home is here to stay. More than 80% of business leaders plan to maintain a partial work-from-home model even after COVID-19 is no longer a threat.
That's why the SnapComms team have come up with 10 unbeatable ways to build engagement and culture across remote teams – wherever in the world your employees are working.
#1: Daily trivia question
Start the day with a brain teaser. It must be answered with absolutely no assistance online or from 'at-home' co-workers. Keep a running total of correct responses per participant to crown the "Trivia Queen (or King)" at the end of the designated period. An employee quiz tool is ideal for this.
Here's one question to get you started:
Q: In 1803 the US purchased Louisiana from which country?
a) England
b) France
c) Mexico
d) Russia
(the correct answer is b) France)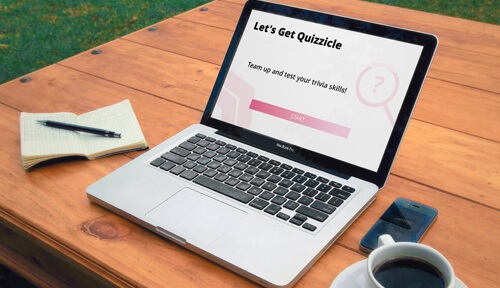 #2: Scavenger hunt
Something your entire household can participate in. Share a list of items for participants to find around their homes. Either photograph as a group or individually and send in for verification. Award a prize for those that tick all the boxes.
There are any number of scavenger or treasure hunt question lists available online – with a range of difficulty. They can take the form of riddles to solve or simply a list of items to find and check off as you identify them, for example:
A blue box
An apple
Blonde hair
Light bulb
Something that's broken
A panic buy you now regret
#3: One thing about me
This could be a weekly exercise. Everyone submits one thing they believe the rest of the team doesn't know about them that's quirky, interesting or just 'fun'.
You can either share directly or compile all the submissions into a shareable list. Ask everyone to match one fact to each team member (you could use a staff survey tool for this). Share the results at your next online team meeting – there are sure to be a few surprises!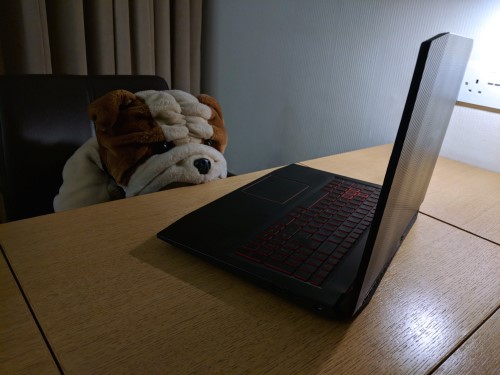 #4: A pic of your new co-workers
We all find ourselves with different co-workers in our remote environments. Some are family and flatmates, but many of us work alongside four-legged furry friends, pets who live in a glass bowls or cages, even the odd toy or two.
Share your pics to see who you've been replaced with as "desk buddies".
#5: The View from my desk
In a similar vein to the above, everyone now has a different view from their desk – the variety will amaze you.
You can choose to simply share the pics or collate into a numbered page and see if colleagues can match the correct desk view to its owner.
#6: Inspirational quotes
An exercise that by its very nature will inspire your team - or make them laugh. Even if team members simply share something they've found online, it's the message that counts.
Share the quotes day-by-day then compile them into a dynamic computer screensaver, made even more meaningful because your team has created them.
#7: Shabooya roll call
Warning: this is contagious once you get going. Based on The Office roll call by Kevin it asks everyone to share their own version of the four stanza 'shout out'. When the team gets together as a group, start the session with Roll Call – getting everyone to join in.
Here are some samples to get you started:
My name is Anna, (Group: "Yeah") My name is Carlo ("Yeah")
I'm working from home (Group: "Yeah") I work on a box ("Yeah")
I miss my team mates (Group: "Yeah) While I miss my work mates ("Yeah")
Hope you'll play along (Group: "Roll call") Miss my desk more ("Roll call")
#8: My best tip on working remotely
A great way for your team to support each other and boost productivity. At the end of the first day (and/or week), share what you've learnt about working remotely. Do this at regular intervals to continuously improve the way your team is coping with working virtually.
Even the smallest of things can make a big difference. For example, how to manage (or turn off) the notifications you receive from various online platforms – essential to stop you being constantly distracted by that little box appearing in the corner of your screen every few seconds.
#9: Themed coffee breaks
Schedule a regular virtual coffee break with your team. Encourage everyone to bring a beverage to the 'meeting' and virtually sit down together and share something other than work.
Theming helps everyone to contribute to the conversation, so make sure your whole team gets the chance to participate. Some ideas could be what has been the best movie, best meal, best holiday or best concert you've experienced.
Make sure to remind everyone ahead of time to make their coffee before the break gets under way.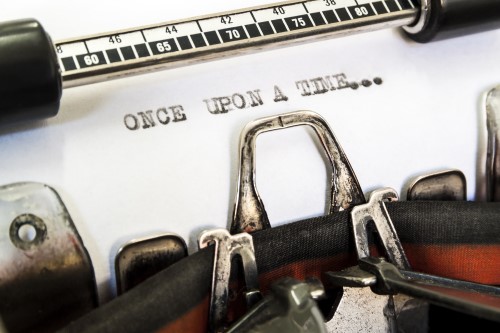 #10: Six-word story
Even those who don't rate themselves as writers find this enjoyable. Based on the premise there is a story in everyone, the challenge is to tell your remote working story in just six words. Originally attributed to Ernest Hemingway, there is now a Six Word Memoirs movement where your team can find inspiration.
The stories can be shared individually or compiled as a memory of this time. Applying matching images can also help make it come to life, including photos from some of the activities above.
Here are some sample six-word remote working stories:
Waking up Three monitors
to work two laptops
in pajamas. one coffee.

For more free resources and content in this time of COVID-19 isolation, visit our coronavirus communications hub.