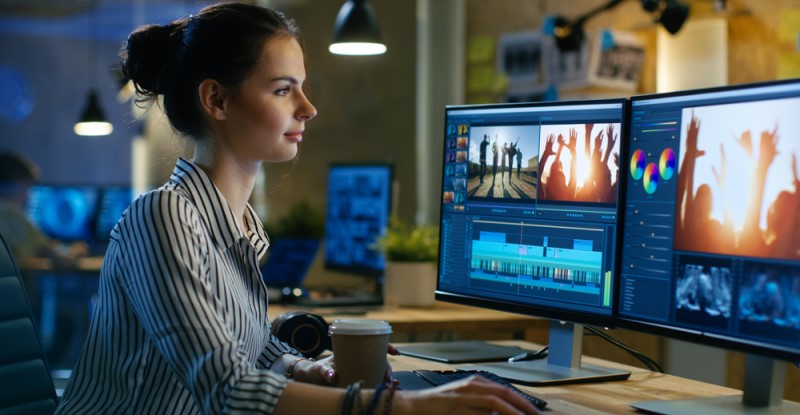 So you need to improve your organization's internal communications? Great!
And you've got a plan for how to do it? Even better!
And everyone is right behind it? Hallelujah!
Now you're going to need the right tools to bring all your ideas to life. But where to begin?
Search for "internal communication tools" on Google and you'll get about 136 million results.
The solution to your needs is sure to be hidden somewhere in this haystack, but locating the needle is going to be hard work.
Depending on what your objectives are, you're likely to find hundreds of tools designed for creating, distributing, promoting or planning your employee communications. Let us relieve your headache.
At SnapComms we know this area pretty well from speaking with internal communication professionals across the world every day.
So we're pleased to share with you 15 examples of the best internal communication tools available. Inspiration guaranteed!
See which of these 15 tools are right for your business:
1. Video
For creative, dynamic tools with a million uses it's impossible to go past video. It brings emotion and passion to messages and adds sizzle to promotional campaigns.
Video production and hosting is more affordable than ever. 'Homegrown' content produced with the assistance of staff is actively encouraged. Recording meetings or presentations and video conferencing are great ways to keep remote or dispersed workers connected and engaged.
Tool tip: Bring the personality of your CEO or senior management to the fore through a regular video series. Not only does this make them appear more approachable, it also softens the impact when bad news is being delivered. It doesn't have to be expensive either, you can use a variety of free video editing tools and film on a phone with a good camera.
2. Intranet
There's so much information flying around in organizations today that it's difficult to manage it, keep it updated and make it accessible. It's a condition which has been coined infobesity, or the slightly more dangerous-sounding information explosion.
While perhaps not the sexiest of employee communication tools, a proper company intranet is worth its weight in gold. With categorized content and easy searchability they're valuable repositories of essential information.
As the go-to knowledge base for reference material, how-to guides, forms and so on, intranets foster information-sharing and are an effective centralized destination for comms information.
Tool tip: Work with your IT team to create dedicated sections on your intranet for specific areas of concern or focus, such as cyber security or health and well-being.
3. Mobile apps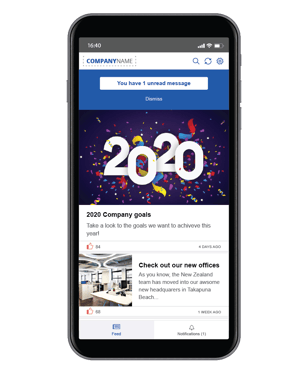 Engaging employees through mobile apps is a huge opportunity (or is that apportunity?).
Done right, it changes their entire employee experience. Employee apps can be a single portal for everyone in the organization to perform tasks and stay connected.
They're especially useful when a large proportion of your workplace are remote or field-based workers, where traditional communication channels aren't effective.
For internal communications, the sky's the limit with what you can do through a company mobile app, but could include increasing the uptake of wellness or benefits programs and encouraging interaction with latest news and events.
Tool tip: Any web development company worth their salt will be able to build you a shiny new mobile app, but make sure to design it with usefulness in mind. If your app looks good but doesn't fulfill any useful purpose it will soon become one of the 21% of apps which are used only once before being ignored.
4. Screensavers
Everyone notices screensavers. They're eye-catching and highly-visual. Seems a waste of potential to just have them cycling through pictures of cats or mountains, doesn't it?
Corporate screensavers are a huge untapped channel for getting employee attention. Their flexibility in design means images, video and other formats can be combined to create a powerful digital billboard. Plus, they're seen so often throughout the day that your internal comms will get cut-through and increase message recall so much faster.
Tool tip: Support your awareness campaigns through strong storytelling by incorporating live webpages and countdown clocks into your SnapComms screensavers.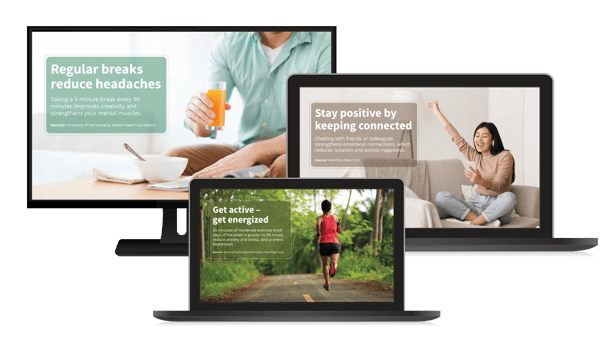 5. Communications management
Even when you've got all your tools and supplies sorted, you still need a map and compass to guide your way. Having a plan – and sticking to it – is essential for internal communications. That's where a good management tool can do a lot of the heavy lifting for you.
Your internal communication plan will likely include a lot of moving parts – tools to create and broadcast your messages, stakeholders to engage, time frames to work within and objectives to hit. A communication management tool keeps the status of each task and all their dependencies clear, ensuring nothing is overlooked and you stay in control.
Tool tip: There are some great internal communication management tools available, including popular options Basecamp and Trello.
6. Surveys
Keeping a finger on the pulse can be difficult in larger, more dispersed organizations. Assessing staff satisfaction and understanding is often impractical face-to-face, especially if staff require anonymity to be forthcoming.
Online surveys provide managers with a gauge on the general mood of the workplace and can test the effectiveness of training programs. Focusing surveys on discreet topics and making appropriate use of question formats are effective in gathering meaningful data.
The built-in analysis and data exporting of surveys make it simple to extract insights, which can then be used to inform business decisions.
Tool tip: Set up regular survey systems to capture staff feedback at key times, such as following induction of new hires, after training sessions and at the end of each quarter.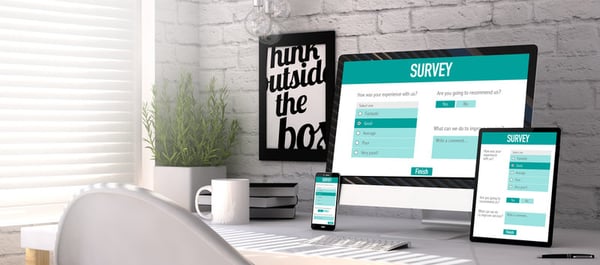 ---
Want to see how communication tools like these could help your organization?
Try them for yourself with a free 30-day trial of SnapComms.
---
7. Forums
Every successful organization is more than the sum of its parts. Each employee has opinions and suggestions which have the potential to improve the business – it's just a matter of harnessing that potential.
The openness and accessibility of online forums make them ideal for canvassing opinions on a wide array of topics. Given they're often closer to the action than management, particularly in areas like customer service and sales, their insights are incredibly valuable.
Featuring a forum on your company intranet or mobile app can capture staff feedback and ideas, fostering a dialogue that sparks fresh thinking.
Tool tip: To be most useful, forums need some structure, lest conversations go wildly off-piste and moments of inspiration get lost amidst the noise.
8. Gamification
Enterprise gamification combines interactive tools like online quizzes and competitions to increase employee engagement and encourage positive behavior. A study reported that 79% of workers would be more productive if their work was more game-like.
As well as being an excellent motivational tool, gamification can also generate excitement around projects and new initiatives, plus enhance training. Just because you're delivering heavy compliance information doesn't mean it has to be boring! Press 'Start' to begin…
Tool tip: Start small to ensure your efforts stay aligned to the wider internal communication strategy. Online quizzes are a great way to test the water, after which you can 'level up' to employee wellness platforms and more immersive contests.
9. Blogs
Blogs are an incredibly effective tool for building your CEO or other senior manager's profile. They provide an insight into what they do, what their perspective is on current issues and what their plans for the future are.
Internal blogs can also be written by other subject matter experts to share best practice and ideas within specific business units or across the wider organization. As with video, blogs also offer a great way to personalize key personnel.
Tool tip: Content calendars are an internal communicator's best friend when it comes to blogs. If you're writing the blogs yourself, a content calendar will help plan and schedule, avoiding those moments of suddenly needing inspiration. If written by colleagues, this will enable you to keep track of when they need to provide material – and when they need a nudge in the ribs to get writing!
10. Podcasts
The consumer world has embraced podcasting in recent years – downloading or streaming syndicated content on a huge range of subjects. It's something that could be equally effective for the corporate world of internal comms.
Media-rich organizational information can be delivered in an impactful way and accessed by employees at their convenience. The format is so flexible that it supports deeper dives into subjects, improving the relevance and value of information to staff.
A good use of podcasts would be a monthly discussion of business performance and key marketplace insights. Another would be 'handing the mic' to a different department each month to talk about their achievements, what's in the pipeline and just generally what's on their mind.
Tool tip: Draw attention to when new podcasts are released by creating a dedicated RSS feed and spotlighting it in your other internal comms tools.
11. Digital signage
When some of your workforce operate in roles which aren't desk-based, it makes the job of internal comms harder. To get the attention of hospital staff attending to patients on wards, factory workers on the warehouse floor, salespeople on the road visiting clients, or a range of other workers not sitting behind a desk, it's worth considering digital signage.
Electronic screens displayed prominently in open spaces or common rooms are powerful channels to deliver messages in a combination of video, image and audio formats.
Examples could include broadcasting latest news headlines, presenting a new corporate video or TV ad, and summarizing progress on key performance indicators through a visual dashboard.
Tool tip: Improve readership and recall of messages by targeting content to specific locations at specific times, using built-in settings in the SnapComms digital signage.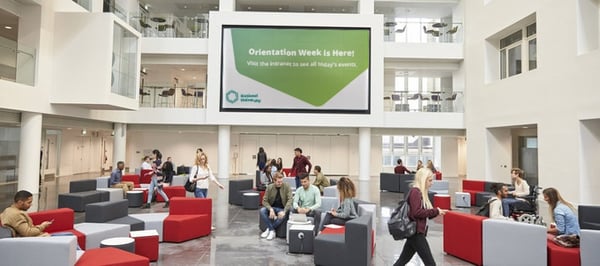 12. Collaboration Tools
Recognizing that internal comms is a two-way street, online collaboration tools have become a fast-growing area. The digital offspring of forums and social media, collaboration tools encourage active discussion where everyone's opinion is heard.
Their strength lies in encouraging dialogue between inter-departmental teams and smaller groups working together towards a common goal. Questions can be asked, responses posted, and agreement reached, all in real-time without the need to pick up a phone or meet in person.
Collaboration tools are particularly useful in modern workplaces where staff may operate in different locations – or even time zones – and need to liaise with contractors on certain projects.
Tool tip: If the use of instant message tools appeals, you'll find yourself spoiled for choice! There are a ton of options available, though some of the most popular are Slack, Yammer and Chanty.
13. Newsletters
Company newsletters are hardly a new tool in the internal communicator's toolkit, but they've come a long way from the bland paper-based version once pinned to noticeboards. Digital newsletters today are beautifully-branded pieces offering staff a richer reading experience.
And put that clip art away. Digital newsletters can feature a wealth of media types, including video, slideshows and live web pages. Simple user interfaces and easy distribution to any desktop or mobile devices make newsletters a great option for building awareness of and engagement with latest company news.
Tool tip: Showcase other branches, teams or employees to break down barriers and improve cross-company collaboration.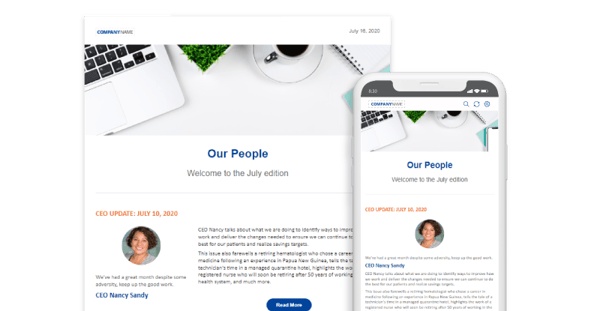 14. Social
Using social channels for internal communications often polarizes opinion. On one hand it can facilitate vibrant, personalized communication on a many-to-many basis. On the other hand, the ease of anyone expressing their opinion demands close monitoring.
Those organizations who take the plunge can find social surprisingly useful for finding subject matter experts, accelerating information exchange, and increasing engagement with younger Millennial and Gen Z employees.
As media preferences and communication styles in the consumer world increasingly influence the corporate one, it can benefit organizations to take a leaf from social to improve the effectiveness of their other channels.
Tool tip: There are no shortage of options for social channels to use, from the tried and true to the new and untested. Yammer and Facebook for business are a couple of the more currently-popular.
15. Communications planning
Once the excitement of brainstorming tactical activity to support your objectives has passed, you're into the nitty-gritty of making it happen. Implementing all the various activities can take a lot of plate-spinning and taking your eye off any part is liable to find yourself covered in broken crockery.
Communication planning tools are helpful when it comes to managing the detail. It enables internal communicators a real-time view of tasks, so current status and progress is available at a glance. Daily activity summaries distill key outputs each day, providing a handy reminder of what's been accomplished and spurring follow-up work.
Tool tip: Take the pressure out of managing different internal computer systems by using a planning tool which integrates with your existing IT systems, and where changes made in one are synced to reflect in the other.
Effective internal communication tools are the essential elements for building employee engagement and getting everyone at your organization humming. Whether your goals are ambitious or more modest, combining any of these suggestions should provide you with a solid foundation for internal communications.

Want to see more internal communication tools? Read our 6 Best New Internal Communications Tools For 2020.
SnapComms is a unique communications platform to get employee attention and improve employee engagement. To find out more, explore our range of products or get a personalized demo.