10 Tips for Office Move Communications:
---
Moving offices can be unsettling to employees; however, effective internal communication can minimize uncertainty and fear and smooth the disruption. When handled well, moving offices can be a motivational and positive change for employees.
Here are some tips for effective communication before, during, and after an office move:
Tip 1 – Understand the Regulations for Employee Consultation
The UK Information & Consultation of Employees Regulations 2004 state that any changes directly affecting staff should be discussed with them. Consultation may be a necessary stage in your communications plan.
Tip 2 - Define key messages for the office move
For example, key themes may focus on a better environment or growth and expansion.
At various stages in the project, measure employee understanding of the key messages and re-communicate or clarify them as necessary.
Resources – Internal communications measurement tips
Tip 3 - Communicate About the Office Move Early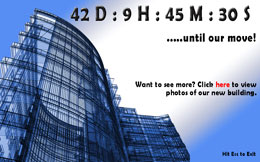 Office Move Updates on Screensavers
Communication regarding an office move needs to begin a long time before the actual move. Employees need to understand what to expect and be able to ask questions. If communication is delayed or withheld, rumors may start, and people may feel that their jobs are under threat.
Tip 4 - Plan a Communications Schedule for the Office Move
Plan and, where possible, preschedule communications regarding the office move for every stage of the move.
Communication tool – SnapComms communications scheduling
Tip 5 - Paint a Picture of the Future
Office Move Screensaver Message
A series of screensaver messages that build on a common theme over time can be a great way to raise interest in the coming office move. Include countdown clocks on screensavers to countdown to particular deadlines or milestones in the move process.
Use screensaver messages to feature images of the new office spaces, maps of the local area, information about local facilities such as restaurants, parks, public transport, etc.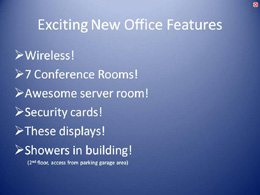 Internal Marketing on Screensavers
Make screensavers interactive and allow employees to navigate to further information. For example, the public transport website, restaurant menus or the websites of local leisure centers.
New building plans and layouts, architect's drawings and visual representations and photographs of the construction site are also great content ideas for screensavers.
Create a video tour of the new location featuring an enthusiastic CEO or senior manager wearing a hard hat overseeing key facilities.
Tip 6 - Target Communications and Make Messages Relevant for Different Employee Groups
Different teams may be on varying move schedules and have access to different facilities at the new location. As a result, you should target communications to allow the teams to receive the specialized information.
Communications tool – SnapComms Communications Targeting: Active Directory, Machine Based Targeting and Customized Targeting
Tip 7 – Provide Support Channels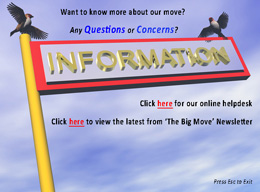 Promote Other Communication Channels on Screensaver
Social media can be used to support employees who may have questions or concerns about the office move. Hyperlinks to online forums and helpdesks can be embedded into screensavers and other communication channels to provide employees with easy access to the resources.
Create a dedicated 'move' newsletter for staff to act as an 'information pack' of resources related to the move. This allows employees to tell their own stories and ask questions about the move.
Communications tools – Screensaver Messaging, Video Desktop Alerts, Internal Newsletter
Tip 8 – Escalate Communications as the Office Move gets Closer
As the date for the move draws closer, use more overt communication channels. For example, targeted desktop alerts or scrolling desktop headlines can be used to remind staff of important deadlines including updating their contact information, packing up personal office areas, applying for new security passes and booking car parks.

Tip 9 - Use the Office Move as a Catalyst for Wider Change
An office move can provide a great opportunity to inspire positive change.
Open up the lines of communication by involving employees in the office move. For example, ask them to name new buildings and meeting rooms. A desktop quiz tool can be a great way to ask employees to submit their suggestions. Small but meaningful prizes can be awarded for the best suggestions. Profile winners on screensaver messages with a photo of them collecting their award or opening the new meeting room.
Following an office move, consider refreshing or re-communicating the internal brand values.
Tip 10 - Celebrate the move
Moving offices can be a busy and stressful time for everyone. Remember to arrange a moving in party for staff and other important stakeholders.
Related Resources