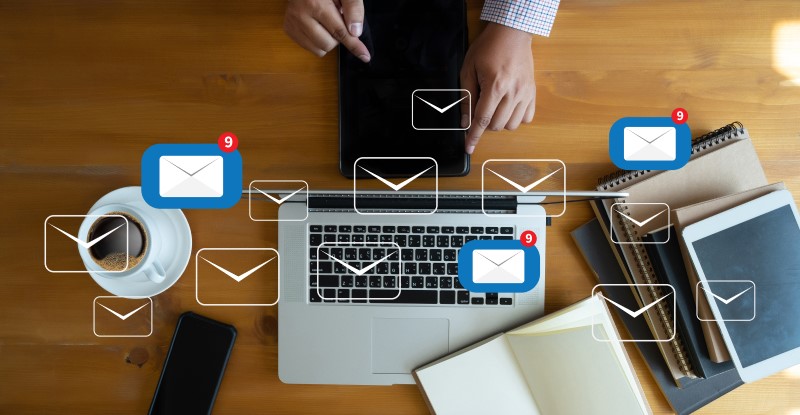 When was the last time you saw someone drive around in a horse and carriage? Or live in a thatched hut? Or phone friends on a chunky Motorola DynaTAC 8000X?
These were all great things in their day, but the world has moved on.
It's the same evolution with corporate emails. Once the mainstay of internal communications, they've become increasingly ineffective at engaging staff in modern workplaces.
Readership rates are still only around 36%, while click-through rates languish at 23.5%. (source: PoliteMail)
What's behind the fall of this once-mighty giant? We've dug beyond the numbers to unearth the reasons why so many company emails fail - and what the email alternatives are.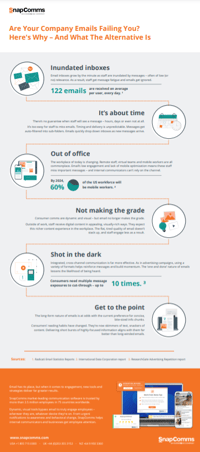 Are emails letting your company down? Are you sending lots of business emails but staff still aren't getting the message? If so, your internal communications need an upgrade.
SnapComms offers the full communications mix in one platform, including high-impact channels which guarantee 100% cut-through.
See our platform to learn more or contact us for a chat about improving your employee communications.