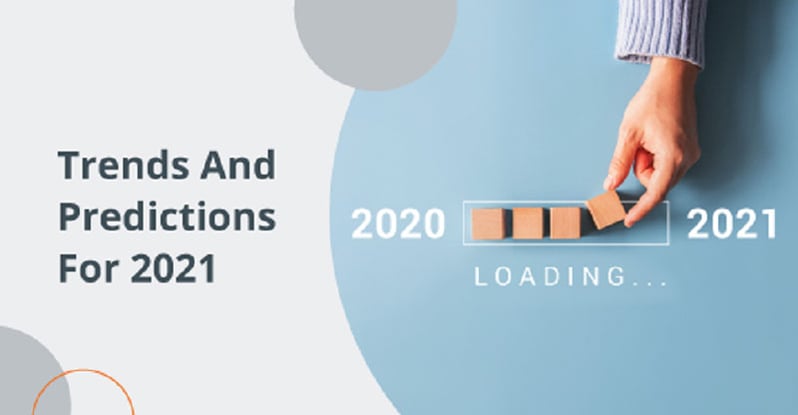 Few people could have predicted the upheaval 2020 would bring.
It was a year marked by changes that are likely to leave a lasting footprint on the way we work, play and take care of ourselves for years to come.
Remote working, enhanced employee experience and an increased focus on mental health and wellbeing. The ongoing pandemic has forced HR Leaders and Internal Communicators to readjust their priorities for the new year.
We've put together the most important employee communication trends you need to know to ensure your organization can successfully navigate the post-pandemic world.

1. Remote Work Is Here To Stay
According to Forrester's latest findings, in 2021 remote work will permanently settle at 300% of pre-pandemic levels. But rather than making a complete shift to remote working, many workplaces are moving towards what Forrester calls the 'anywhere-plus-office hybrid model'.
These new workplaces have very different communication needs to a traditional office-bound team. How do we communicate and collaborate in a remote working world? How can staff scheduling be managed more easily and successfully?
Remote working can make employees feel lonely, siloed and disconnected – which is bad news for engagement and productivity. To foster the connection remote teams lack, internal communicators need to be equipped with channels that can reach people instantly, in engaging ways, wherever they're working.
In 2021, employee communication apps are set to become commonplace in businesses. With their help, employers can reach their entire workforce simultaneously, giving them instant access to critical information at any location. They enable measurable and retargetable communications, from a verified and centralized multi-channel platform.
Looking Forward: Being able to reach employees instantly and wherever they're working is crucial to ensure dispersed employees feel connected and stay engaged.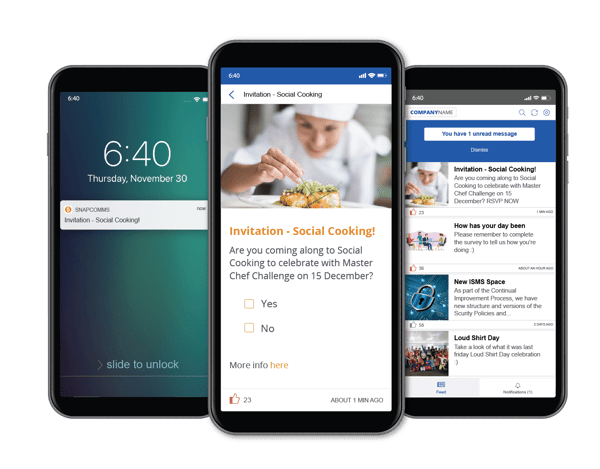 2. Employee Experience Becomes Top Of Mind For Business Leaders
With ambiguity and uncertainty permeating every aspect of our lives, employee experience (EX) entered the limelight in 2020. With the future still uncertain, what we do know is that enhancing employee experience with alacrity is essential for business success.
Unfortunately, fewer than one-third of companies conducted regular employee experience surveys – which left them blind to the changing needs of their employees during the pandemic. Forrester found organizations with more mature EX strategies, who were performing frequent pulse surveys, were most prepared for 2020's onslaught of changes.
The pandemic has affected all employees in very different and specific ways. Some people are thriving, while others aren't. In 2021, EX must become more targeted and tailored to meet the diverse needs of employees.
With the help of Staff Surveys and the insights they provide, you can tailor initiatives to support employees in meaningful ways. These can address which employees need more support and the kind of support that would benefit them most.
Looking Forward: Offering the best employee experience will be essential in attracting and retaining the best talent in a rapidly changing work environment.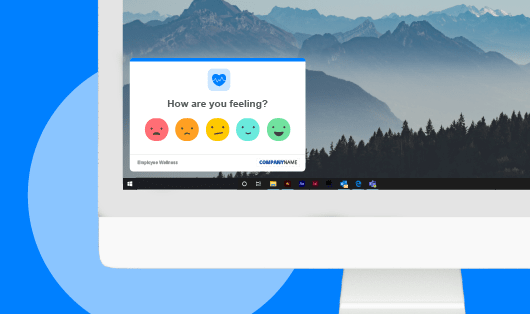 3. The Digital Workplace Has Arrived
The new normal is starting to emerge and it's overwhelmingly digital. COVID-19 pushed businesses in every sector to accelerate their digital transformation plans whether they were ready to or not. 2021 will see those quick-fix digital modifications come to full effect.
But as the workplace edges further into the digital realm, the way we communicate at work is changing in unprecedented ways. Teams, apps, intranets… New digital ways of communicating are becoming more widespread. How can internal communication cut through the complexity with so many ways of communicating in 2021?
Businesses are finding digital communication is the answer. Internal communicators are moving away from traditional modes of communication and using digital channels to meet the needs of an always-connected instant access environment.
To overcome message-overload, communicators must use more targeted messaging and pay particular attention to the volume and types of messages employees receive. Using the right communication channels for what you're communicating is crucial.
Newsfeed-style Tickers deliver discreet information updates without disrupting staff, while Desktop Alerts get maximum visibility for important messages.
Looking Forward: Sophisticated digital internal communication tools, and aligning communication channels with messaging needs, are vital to achieve cut-through in an increasingly complex digital workplace.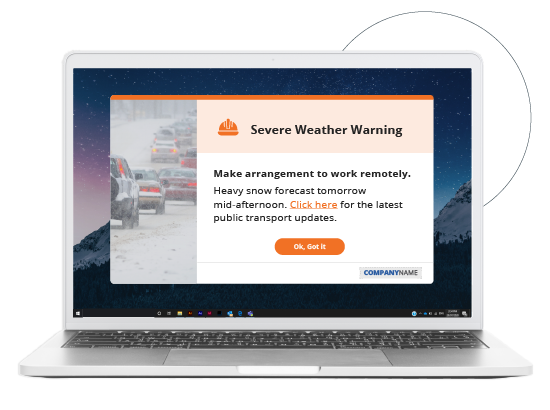 4. Diversity and Inclusion Takes Center Stage
In 2020, we saw businesses get serious about moving towards a more diverse and inclusive workforce. Protests around racial inequality put major corporations under scrutiny to make tangible changes to their diversity practices. Bank of America pledged $1 billion over the next four years to fight racial and economic inequality.
In 2021 it won't be enough to hire diversely. With 70% of job seekers looking to work for companies that demonstrate commitments to diversity and inclusion, the issue is no longer just a moral obligation but essential for business success.
An inclusive work environment leads to better performance. Diversity is no longer a moral obligation but a business imperative. Think beyond what happens when a new employee starts. Do they feel uncomfortable? Are they alienated? If so, it'll affect their motivation and ultimately result in their swift exit.
Creating inclusive environments means ensuring employees model and embody positive behaviors and values. Screensavers and digital signage are great channels for promoting values and Staff Quizzes are especially effective in reinforcing them.
Looking Forward: Diversity and Inclusion will need ongoing reinforcement at all levels of the workplace to be successful.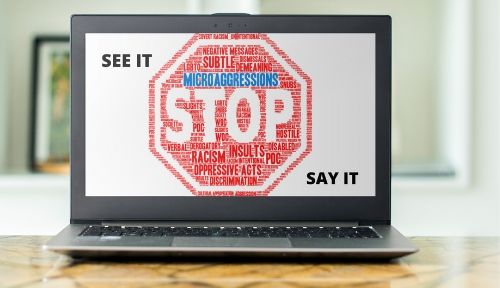 5. More Emphasis On Employee Wellbeing And Mental Health
Isolation, stress, anxiety, the constant threat of redundancy – employees have had a lot on their minds in 2020. While employee wellbeing has always been on the agenda, COVID-19 put mental health on the map as the pandemic added additional pressure to both personal and professional life.
Paying attention to how your employees feel has never been more important. Consequently, internal communication will take a prominent role in championing health and wellness programs in 2021, reassuring employees and listening to their concerns.
Two-way feedback channels are crucial in monitoring the health of your overall organization and its employees. Do your employees feel supported? Is remote working affecting work/life balance? These are all questions that can be asked and answered with regular check-ins.
Forrester predict that in 2021, every company that reopens will become a healthcare company, as employers seek to protect employees. Monitoring employee health will be an essential part of internal communications. Employee survey software that delivers daily health check-in surveys via handheld devices or interactive digital signage can effectively support employee health and contact tracing.
Looking Forward: Monitoring the ongoing health and wellbeing of your organization and its people will be an essential part of the internal communication process.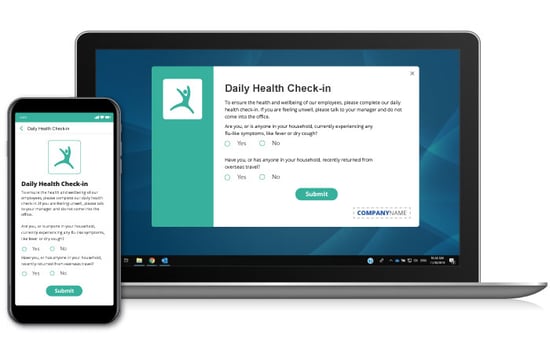 Staying on top of these trends and arming yourself with the right communication tools will keep you on track to take advantage of them.
SnapComms has a suite of powerful communications tools to help you get the most out of your employee messages. Contact us or explore our products to find out how they can help your business.