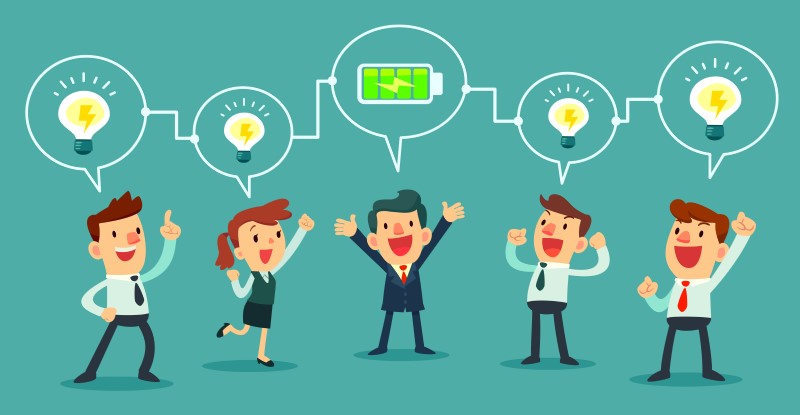 You've heard the saying that an army marches on its stomach. Unless the troops are well-fed and their appetites satisfied, they won't perform.
It's the same in the workplace. A business advances on its employee engagement. Organizations with low engagement will find themselves at a big disadvantage.
Consider this: When your staff wake up for work, what are they more likely to think? "Cool, let's get into it" or "Ugh, what illness can I feign to stay home"? If the latter, you have a bad case of disengagement.
It's a very real threat – and research continues to prove it. Gallup report that organizations with lower employee engagement perform at lower levels. Customer satisfaction, staff retention, productivity and health are all affected. Engaged workforces generate 21% higher profitability.
If that isn't enough to inspire you, we've collected 8 more essential employee engagement statistics that every manager should know. After all, forewarned is forearmed.
1. 43% of employees would leave their company for just a 10% pay rise elsewhere
This has almost doubled from 2015, when the percentage was just 23%. Staff today are more prepared to leave their jobs for smaller remunerative increases. While salary remains a factor, clearly workers place as much (or more) value upon other aspects of their job. In a competitive job market, employers must consider the wider environment to retain their best staff. (Source: TINYpulse Employee Engagement Survey 2019)
Tip: Focus on workplace culture – introduce regular sentiment surveys to assess current levels and trends in morale. Here's a good example of a daily pulse check in action.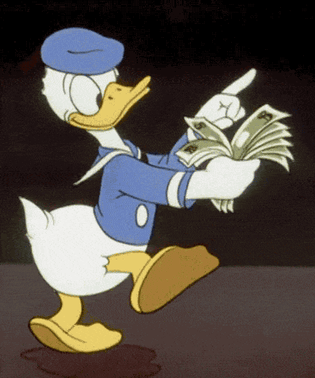 2. 83% of employees are engaged in their first year, but only 74% are after 3-5 years
Engagement is highest among new hires, but decreases to the lowest point for staff with 3-5 years of tenure. This reflects the allure of a new role inspiring enthusiasm and participation, but not being sustained past the initial 'honeymoon period'. The longer someone works for a company, the more change they're likely to encounter (whether personal or structural). This is known to be a big influence on engagement. (Source: Quantum Workplace 2019 Employee Engagement Trends)
Tip: Recognize that many longer-term employees will be less engaged. Seek to involve them in improvement initiatives so that they feel invested and empowered.
3. 74% of employees believe leadership is the biggest influence on engagement
Leadership influences engagement more than anything else. If staff have low trust in leaders or poor relationships with line managers, it's highly likely to manifest in disengagement. Despite this, only two-fifths of staff believe that senior leaders prioritize employee engagement. Just 28% felt their managers were highly skilled at fostering engaged individuals and teams. (Source: HR.com The State of Employee Engagement 2018)
Tip: Use anonymous staff surveys to gauge the effectiveness of individual leaders. Introduce targeted coaching to address skill gaps before they impact team performance.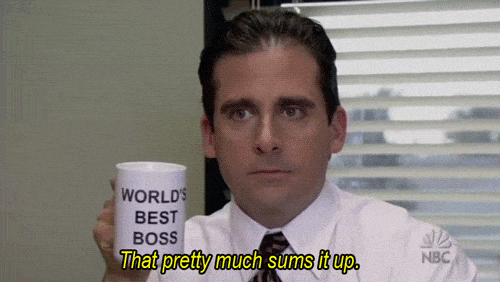 4. 44% of employees don't feel they have opportunities for professional growth
Providing opportunities for learning and career growth benefits everyone. Increased capabilities allow staff to perform at higher levels, while also motivating and retaining top performers. While this isn't always possible – career cul de sacs are sometimes unavoidable –organizations that fail to address this need are missing a powerful engagement tool. (Source: TINYpulse Employee Engagement Survey 2019)
Tip: Dedicate time to career development in all ongoing staff reviews – training courses, shadowing colleagues and so on. Don't relegate this to a one-off question in your annual survey.
5. Over 60% of engaged employees see positive affects on physical or mental health
Employees who are more engaged report better physical and mental health. A Gallup study found that 78% of engaged workers believe their work lives benefit them psychologically. In addition, 62% believe it positively affects their physical health. Employee engagement therefore becomes a critical influence on workplace wellbeing. (Source: Gallup reported on Forbes)
Tip: Set up a wellbeing committee, including representatives from different teams, to come up with inspiring ideas to improve workplace wellness.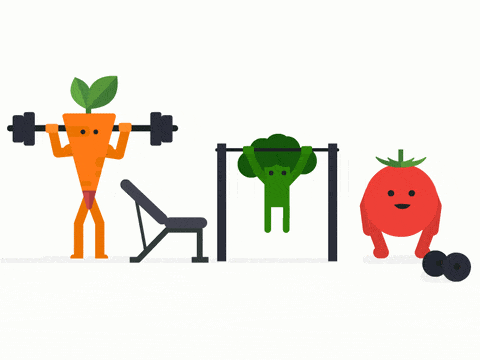 6. 78% of employees at companies with under 250 staff are highly engaged, compared to 66% at companies with 5000+
As company size increases, engagement decreases. For many organizations, the loss of direct personal interaction is a natural consequence of business growth. Keeping staff engaged increasingly falls onto sub-managers or supervisors. This makes a consistent level of engagement harder to achieve. (Source: Quantum Workplace 2019 Employee Engagement Trends)
Tip: Tracking engagement levels over time can help identify when you reach the 'tipping point' where business size is negatively impacting engagement.
7. 77% of employees are engaged at companies five years or younger, but only 68% at companies aged 30 or above
Engagement levels tend to decline as company age increases. The reason may lie in older companies having become stuck in their ways – something employees will perceive as inflexibility. Positive change revolves around revitalizing, not restructuring, and avoids the risk of 'setting and forgetting' as the business grows. (Source: Predictive Index Annual Employee Engagement Report 2019)
Tip: Look for ways to keep things fresh. Review both tangible (personal workspaces) and intangible (flexible hours) aspects of your working conditions.
8. Over 40% of organizations don't have an employee engagement program
Formal engagement programs are rare – and rarely successful. Despite the widespread understanding of the value engaged employees bring, many organizations still haven't introduced a plan to achieve it. Lack of budget, resources or creative ideas may be to blame. Or it could be that only a third of organizations reported a successful employee engagement program. (Source: Decision Wise State of Employee Engagement Report)
Tip: Achieving high engagement is impossible without a plan, but the nature of your workplace will affect which plans will work. Research employee engagement ideas suitable for your workplace.
How To Increase Employee Engagement
An employee engagement program using multiple communication channels tends to be more effective. Recent HR communication research shows that this allows managers to more successfully reach different groups of staff. It also lets them personalize the content to answer that all-important question, "what's in it for me?"