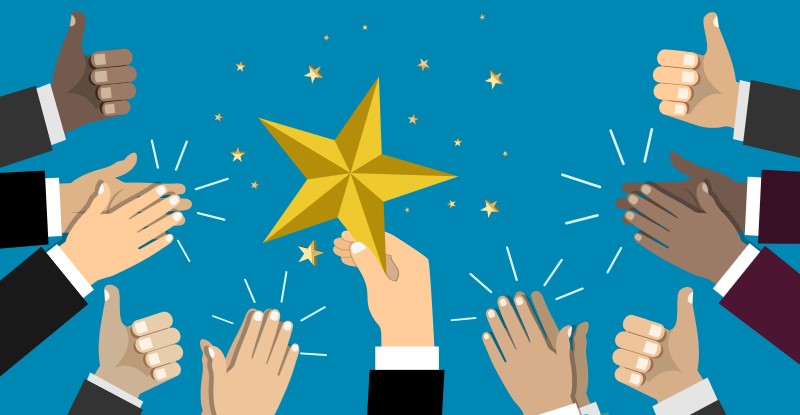 The end of the business fiscal year is fast approaching for many organizations. The results of 12 months of effort are revealed. A yardstick is planted for how successful the business has been – and what the future may hold.
For internal communicators, it's a golden opportunity to increase employee engagement. Transparency and openness are the cures for damaging rumors and water cooler talk. Sharing year-end financial results improves confidence in leadership and directly influences employee happiness.
It's time to start planning your comms requirements. These ten communication tips will help you share your fiscal year-end performance with staff – regardless of whether the outlook is gloom or boom.
1. Link results with strategy
With every piece of communication, spell out how everyday efforts across the organization supported the results. A new branch opening; a new product launched; a departmental restructure. Significant developments like these will have had big impacts on staff, either positively or negatively. Failing to address results in light of these developments will have the whiff of cover-up.
2. Keep staff in the loop
Ensure staff are looped in on all public announcements. Don't leave them to find anything out from external media sources. After all, staff were instrumental in the results, so it's only fair. Plus it also demonstrates that employers have nothing to hide, which is especially important given 76% of employees don't trust employers who fail to share company data.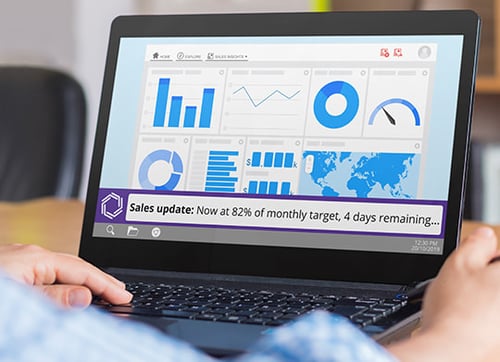 3. Consider channel selection
You'll need an integrated communications plan to engage employees and achieve high readership. Not just posting on the company intranet; not just broadcasting an email. Select complementary channels which support engagement at each step. Channels that generate interest, offer broad reach and support reinforcement. If your comms platform doesn't provide this, find one that does.
4. Paint a picture
Don't just deliver the numbers – join those numbers like a dot-to-dot activity to visually capture your results. Translating the data in this way will be especially welcomed by non-financial staff (which will be most of them). Consider including video as well – video desktop alerts are a great option to reach remote staff if an in-person presentation is not possible.
5. Accentuate the positive
Employees rally behind success – it lifts spirits and inspires efforts. So even if your business results have been disappointing, make sure to spotlight any successes. Has a team performed especially well? Has a previous negative trend begun swinging to positive? You needn't neglect the improvements the business has to make, but look for the light amidst the darkness too.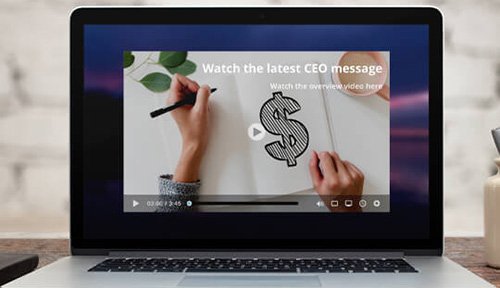 6. Prepare answers in advance
There are sure to be questions from staff, especially if performance has been less than stellar. Preparing answers in advance allows you to better manage staff response, particularly emotionally, as well as demonstrates strong leadership. Their primary concern will be 'what does this mean for me?', so be sure you can answer appropriately. To foster openness, consider an 'Ask Me Anything' session with your CEO.
7. Summarize key takeaways
When communicating your year-end financial results, there will be a lot for staff to take in. What's the top-line result? What were the main drivers for this? How did their department fare? Summarize the key takeaways for promoting internally. Display these visually on digital signage or poster boards in common areas, like kitchens, bathrooms and break-out spaces.
8. Cascade to departments
Employees' main frame of reference is the department or team they work in, so it's important to cascade the results down to the level most relevant to them. Detail the specific impacts made by their department. How did they perform against their KPIs, what were their achievements, how did the work of every team member contribute to the results?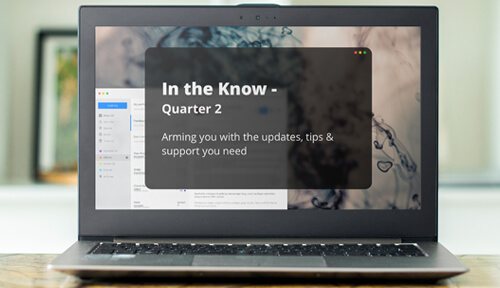 9. Allow staff their say
Invite staff to submit their ideas for improvement. With the announcement of results, their attention will be on business performance – probably more so than any other time of the year. So leverage the opportunity to get them to brainstorm ways to improve the business. Use a staff survey for suggestions or run a contest to encourage participation.
10. Define clear next steps
So, you've delivered the results, made them meaningful, engaged with departments and addressed the questions. That just leaves 'where to from here?' As one year ends, another begins. Clearly spell out your new business objectives, your expectations of staff and the tactical initiatives you'll undertake to achieve them. This is the time for a rallying cry that musters the strength of your workforce into an unstoppable army.
Year-end is a crucial time in the business calendar. It's also a time where internal communications can really shine – improving employee engagement, aligning individual efforts with collective achievements, and establishing foundations for the future. It just takes a little bit of forward planning.
Looking for more tips on increasing employee engagement?