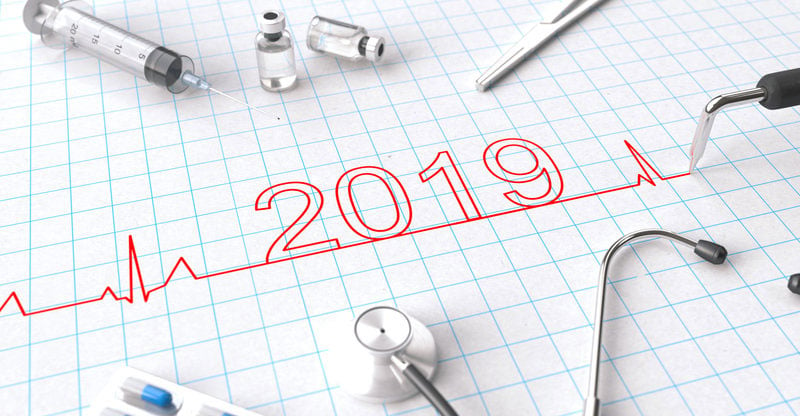 The ever-changing world of healthcare today presents a number of challenges to management.
Strategies established at the beginning of the year are fast overcome and impacted by legislative updates, new technologies and any number of changes in the marketplace.
Keeping organizations on course to achieve their objectives is a matter of navigating these issues.
Healthcare communication and staff engagement offer one of the strongest foundations for success. It can foster support, align efforts and drive positive actions.
Here's how internal communicators can build employee engagement in healthcare to address four of the most pressing issues today.
Mismanaged change
Organizational change is one of the issues most likely to destabilize a workplace. It creates uncertainty among staff, which inhibits morale, productivity and performance.
Mergers and acquisitions (M&As) are a primary example – and they're on the rise. In 2017, the volume of healthcare M&As in the US rose 16% to 265, worth an eye-watering $332 billion.
With so much at stake, mobilizing support among staff is a critical factor. Managers need to focus not just on the change itself (why it's happening, what it means etc.), but on the process of transition.
Internal communications support change management by humanizing the transition. Organize AMA sessions where the CEO or other C-suite executives front up to answer staff questions. Use channels like video alerts to deliver messages to all staff in a format they're guaranteed to see.
Timeline an internal communications strategy which uses the most effective tools to address staff's information and emotional needs at each stage of the change process, helping guide them – and the organization – to a successful outcome.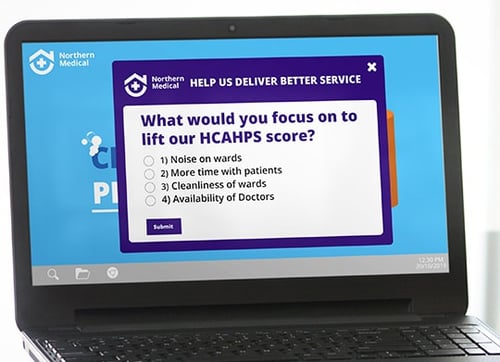 An unsupportive culture
Culture is a pillar of performance in any organization yet is also something which tends to be neglected or deprioritized. Its apparent intangibility can make it difficult to define, but the symptoms of poor culture are all too obvious.
Workplaces with negative cultures are typified by declining morale, low patient satisfaction, high attrition and stunted business growth. Internal communications provide the means to both measure and manage this issue.
Regular anonymous employee surveys are a reliable check on the pulse of the workplace, especially when tracked over time. They provide an important outlet for employees to air concerns. More importantly, they are also an effective early warning system for addressing these concerns before they escalate.
Improving culture in healthcare is a matter of engaging employees in a genuine and meaningful way. It must build rapport between staff and management, foster diversity and inclusion, and preserve the 'micro-cultures' at each individual facility.
Celebrate best practice in a digital newsletter, recognize employee or team achievements in a series of vibrant screensavers, and promote positive behaviors which benefit staff through reducing stress and enhancing wellbeing.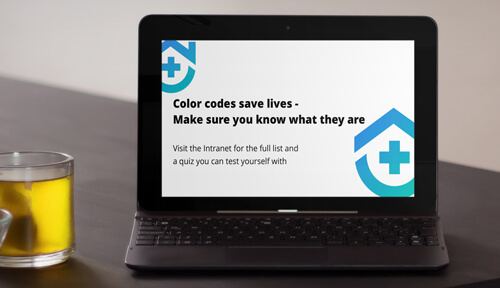 Withholding information
Healthcare isn't a secret society. Information needn't be hoarded, revealed only to senior management and others by necessity. Doing this is not only counter-productive, it's also unfair given staff were instrumental in the results.
Open communication of information and business performance demonstrates that management have nothing to hide – especially important given 76% of employees don't trust employers who fail to share company data.
Moreover, informing staff makes them more invested in the results, which drives a desire for improvement. Savvy managers can then tap into the wealth of knowledge and ideas from frontline staff, who are 'on the ground' every day and best aware of operational issues and opportunities.
Plan a series of monthly, quarterly and annual communications which summarize how the organization has performed, whether this is an improvement or decline, and what the coming strategic or tactical initiatives are. Reinforce initial announcements with follow-up messages highlighting key takeaways – avoid a 'one and done' approach.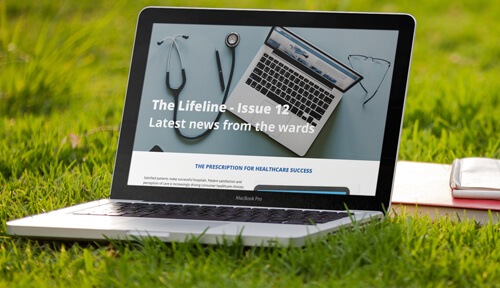 Lack of employee commitment
Ask yourself this: do employees at your organization know the values and strategy? They should – and it matters whether or not they do. Knowing these things, which are at the core of what your organization stands for, is a demonstration of commitment.
By promoting these, an organization better defines who they are and guides staff behavior. These are essential in supporting key concerns of healthcare management, including improving HCAHPS scores and strengthening competitive advantage.
Drive employee commitment by promoting values on high-profile, broad-reach digital signage in staff common areas, such as break rooms and meeting rooms. Encourage staff to acknowledge colleagues who display exceptional behavior through your staff intranet.
Integrate your values throughout your organizational communications by giving them a distinct logo or brand, and featuring this in every email signature, poster and so on.
Healthcare will be an increasingly competitive environment in 2019 and beyond. Even those organizations with well-developed strategic plans can find themselves unstuck by issues unexpected and unplanned for.
In nearly every case, healthcare staff themselves are part of the solution. Effective internal communications drive the employee engagement which will keep hospitals and healthcare facilities on course.

Fill in the fields below to get instant access to our new healthcare guide '5 Point Plan for Internal Communications Best Practice'.