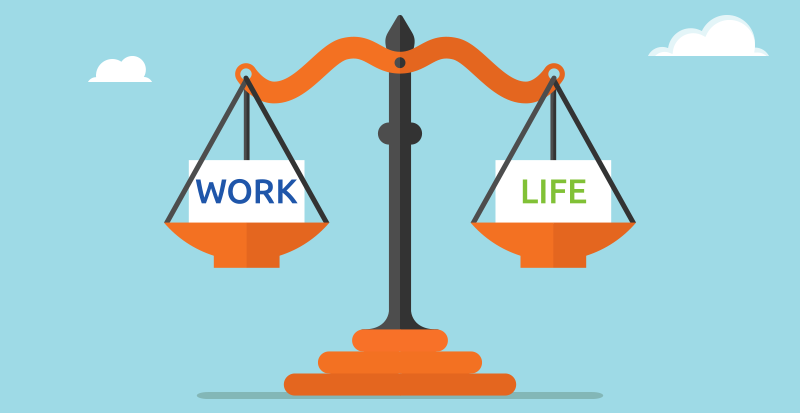 Happy International Day of Families!
What's that – you didn't know this was a day observed on 15th May every year? You're not alone.

In our daily lives we're busy being busy. Today's families are typified by two working parents, who increasingly spend longer hours at work, or are doing work covertly at home in the evenings.
It's not surprising that family life sometimes feels like it comes a poor second.
The International Day of Families is designed to promote awareness of issues relating to and affecting families.
So in honor of the occasion, the SnapComms family has listed our top tips for maintaining a positive work/life balance, which we've grouped into four categories.
1. Positive attitude
1) Habits are hard to break, so try setting some healthy ones. Start with things like taking lunch breaks every day, leaving work at the right time, and using up all your annual leave instead of banking it. Once you're into the mindset of behaving this way, good habits will be second nature.
2) Accept that when it comes to workload, you can't do everything. And certainly not in a day. Set a list, where you're ticking off a few things each day, to reassure yourself that you are making progress – even on the days you feel like you're treading water.
3) Mind your language. No, not stop swearing (that's a whole other habit to break!). Rather, use different words which in turn affect the way you think. For example, don't say "I don't have time", say "It's not a priority for me". It's a subtle change in perspective which makes you feel more in control of your workload.
2. Time management
1) In this age of technology it's all-too-easy to be "on" 24/7. Restrict your time checking emails at home. Switch the phone off for an hour when you get home, dedicate that time to family and discuss everyone's day at the dinner table. Your kids will thank you for it, and you get to make sure they actually are eating their brussels sprouts.
2) Switch your phone off a certain time before you go to bed. Not only will this force you not to check your work emails one final time, it could also improve your sleep. Screentime before bedtime is a recipe for a restless night – here's why.
3) Make the most of your lunch breaks at work to do things which will free up time in the evening and on weekends. It could be grabbing some groceries, going to the bank, or even socializing with friends over lunch.
3. Quality time
1) Make leisure time quality time so it doesn't feel like you're squandering it. Read a book, take the dog for a walk, ride your bike with the kids... Whatever matters to you, spend your time doing that and you'll always feel like you've achieved something.
2) Make a commitment to exercise. It's easy to get stuck at your desk, but doing some exercise not only helps to calm the body, but equally importantly, to focus the mind. Doing Pilates or yoga on your lunch break ensures you'll return to work clear-headed and feeling better about your 'to do' list.
Encourage your colleagues to stretch their legs and take a break as well. A simple but incredibly effective way to do this is via desktop tickers. These can provide that perfectly-timed nudge to get moving!
Whatever exercise you do, make sure to put it in your diary so it can't be booked over, or do it first thing in the morning before any of your colleagues can 'steal' your time.
3) Put any family events in your work diary. This will ensure your manager doesn't invite you to a yawn-inducing evening conference which means you miss your son's swimming or your daughter's play.
4. Put family first
1) We always speak of the work/life balance, but maybe that should really be the life/work balance. That is, putting family first.
Sometimes it's worth sacrificing what you do for work in order to fit around your life. This is common for parents with school-age children, who will work part-time hours, but it equally applies to anyone. Working 9 to 5 could be fine for Dolly Parton – but maybe not for you.
2) Finally, be selective with your choice of employer, if you can. Many modern organizations offer flexi hours to be considerate of employees' home lives. If your current employer doesn't offer this, it could be worth your while updating your CV and seeing what else is out there which suits you better.
Maintaining a positive work/life balance (or is that life/work balance?) will allow you to get ahead in your career, without compromising your family time to do it. You'll be clearer-headed and less prone to stress, plus it will make your family happier as well.
After all, an anagram of families is life aims – which sounds about right to us.