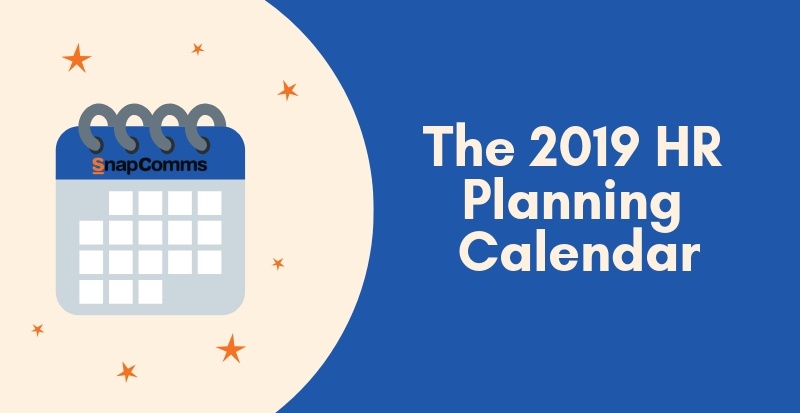 A new year brings new challenges and new opportunities.
Being prepared is the best way to make the most of it.
Hit the ground running in 2019 with the SnapComms 2019 Human Resources Calendar - yours free to download.
Getting ahead means planning ahead. With so much to organize and achieve, it's helpful to use any tools you can to relieve the pressure. That's why we've created the handy 2019 HR Calendar - including dates and key info on the major HR and Internal Communications events which should be on your radar.
There are also tips on special occasions throughout the year, helping you maximize their potential for engaging employees and building teamwork.
The 2020 HR Annual Planning Calendar is live - Download it here!