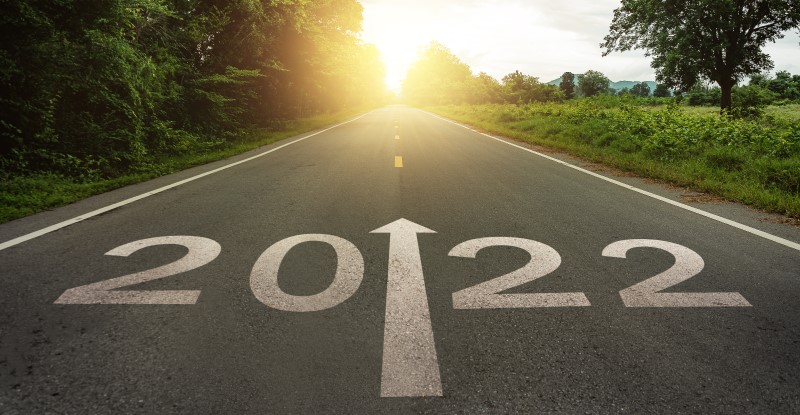 Predicting the future in a world so unpredictable is a bit of a gamble. At the end of 2020, who'd have expected that 2021 would be so similar – or in some ways, more demanding.
But despite the murkiness of the global crystal ball, there are definitely some signs today for what trends will define 2022. Some will see employees rejoicing, others will see them challenged.
As we do every year, we've collected the biggest trends that Internal Communications Managers and Human Resources Managers need to know as they plan the year ahead.
These are the 8 internal communication trends that will have the biggest impact on workplaces in 2022.
1. Hybrid Working
While enforced lockdowns are now largely a thing of the past, working from home in some form is set to continue for many organizations. Professional services giant PwC are just one company who are planning to allow staff to work remotely forever.
In 2021, hybrid working was a thing of necessity during a return to work transition. But 2022 will be hybrid by choice. Employees are demanding it and employers are satisfied with the trade-off that productivity won't suffer.
The challenge for communicators and HR teams will be maintaining employee connectedness in an ongoing decentralized environment. How is inter-departmental collaboration managed when staff can be on- and offsite at different times? How do potential vaccine mandates affect this?
One thing's for sure – there will be a lot to consider in the future of hybrid work.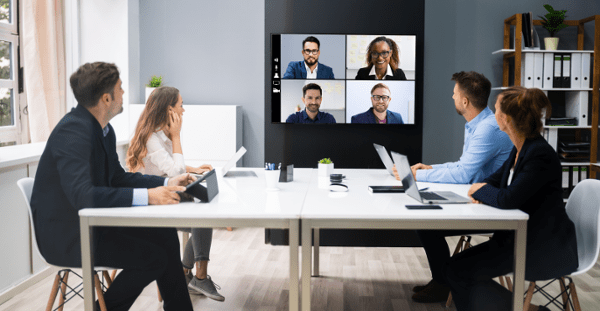 2. Leadership Communications
The disruption of the last two years has forced leaders to be more visible than ever. And 2022 is not the year for that to reduce. Emerging from a prolonged period of turmoil and upheaval, employees are naturally anxious for clear, consistent leadership.
Leadership communications play a key role in addressing employee concerns. Where is the business going? Is the future clear or uncertain? Am I at risk? Lack of certainty breeds a lack of productivity.
Leadership messaging must refocus on core mission and values. Every employee must understand the direction and their place in it. Communication drives understanding, which increases engagement.
Communication channels like video alerts will increase in importance to communicate the views of leadership. Those messages will then need to cascade down through all levels of management. 2022 must be the year of #oneteam.
3. Employee Experience
Once an indefinable buzzword, employee experience (EX) is the new 'must-do' area of communication strategy. Organizations that invest most on employee experience earn double the return on sales compared to those that least focus on it.
But staff are burned out as a result of COVID. Many are stressed. A number are quitting. To improve EX and encourage discretionary effort, employers must strike a balance between functional and emotional messaging.
SnapComms EX research revealed that poor communication has the largest negative impact on EX. Yet when done well, employee satisfaction, productivity, corporate reputation and employee trust in the company all rise significantly.
Get the full story, plus the unique Employee Pyramid of EX Needs framework, in our Employee Experience whitepaper.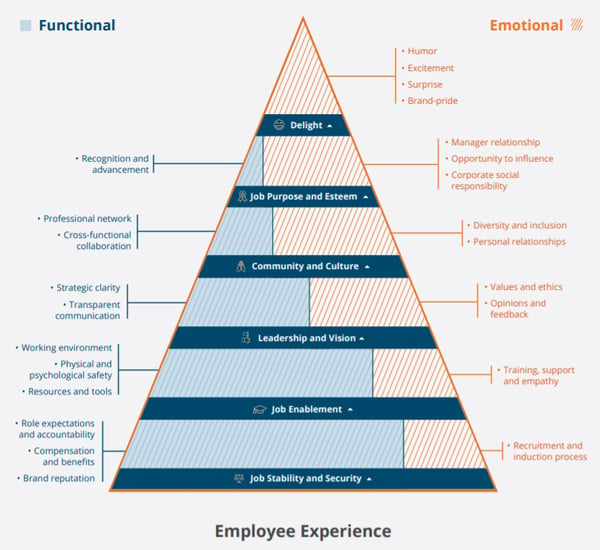 4. Holistic Wellbeing
The responsibility of employers to employees used to stop at the front door – but not any longer. While EX is concerned with what happens at work, holistic wellbeing includes both work and the outside experiences which affect work.
Organizations need employees who are focused, motivated, and driven. Successful employees are those who are engaged at work and thriving in their overall life.
It's something Gallup's State of the Global Workforce report refers to as 'Thriving Wellbeing'. Employees who are engaged but not thriving may suffer high levels of stress, anger, and sadness, despite their positive experiences at work.
In 2022, workplace programs that support each aspect of employee wellbeing, from physical and mental to social and financial, will reap the rewards of higher engagement rates, lower attrition, and stronger culture.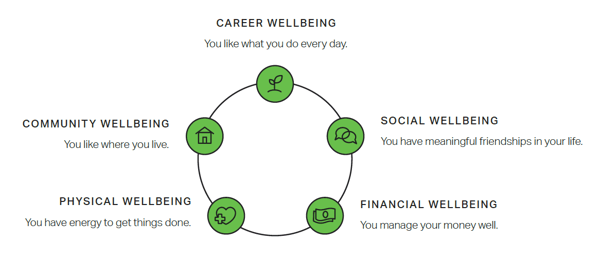 Source: Gallup

5. Intentional Communication
Communication overload and message fatigue are already well-known. They're common ailments of today's workplaces. Employees are accustomed to ruthlessly tuning messages out. They've become desensitized to generic, irrelevant, unappealing corporate comms.
Communication in 2022 must be intentional. It should speak with employees, not to them. Messages should be tailored to them, speak their language, be relevant to their role, help them do their job better.
Targeting and personalization was the third-highest trend predicted by respondents to our Employee Experience research. Segment your staff and target messages based on relevance. Use formats appropriate to each group (for example, call center staff don't have time to wade through lengthy emails). Encourage constructive response.
In short, every employee should feel the message they received was created just for them. That's intentional communication.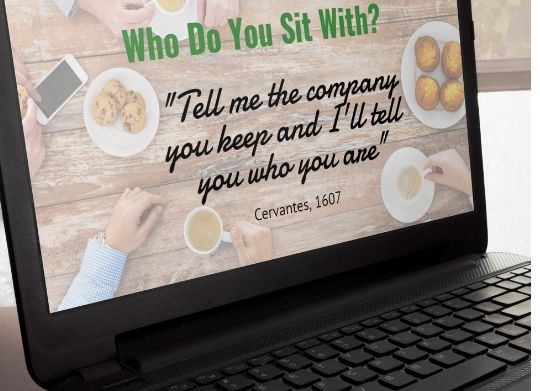 6. Employee Sentiment
Dispersed and remote workforces make gauging workplace sentiment harder than ever. Sentiment surveys help managers understand the impact of today's rapid pace of change – directional change, personnel change, culture change, process change.
Currently, just 21% of companies are conducting sentiment surveys three or more times per year. That's a big blind spot left unchecked. Are staff stressed – or satisfied? Engaged – or annoyed?
In 2022, more frequent pulse surveys will be essential. Results charted over time will show whether your trajectory is on the ascendance or not. Insights can inform company decision-making throughout the year and improve the effectiveness of change communication programs.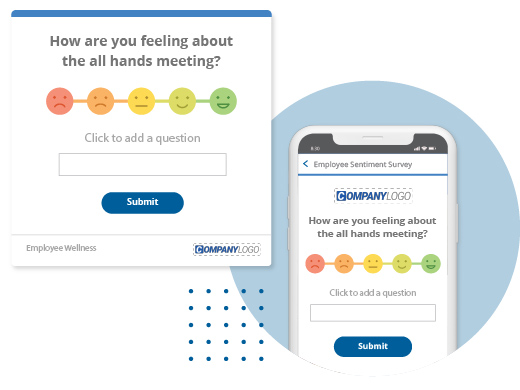 7. Authenticity
Few things make employees switch off faster than insincere communications. Messages which they don't trust or believe in, sentiments which feel superficial.
Authenticity will be big in 2022. To forge stronger connections with staff, and encourage them to truly invest in the organization's purpose, your messaging must be real, not staged. If you don't believe what you're saying to them, employees won't believe it either.
Build authenticity by embracing storytelling as a narrative tool in your messages. Show leadership in human moments – remember the last year has affected them and their families too.
Tell employee stories which celebrate achievement and align with organizational values. Even better, encourage staff to write their own stories for sharing. These can be a powerful catalyst for workplace performance.
8. Deskless Workers
2022 will see the rise of deskless workers. Now that sectors like retail are returning to full force after the pandemic, frontline workers will increase. Frontline employees make up 80% of workers globally, of which 71% are aged under 30.
Deskless workers will be performing a range of client-facing or operational roles. They may be in retail, manufacturing, services, or healthcare jobs. But they have one thing in common – they aren't sitting behind a desk ready to receive your latest piece of corporate comms.
Your communications mix will need to change if you're to reach and engage deskless workers. If they carry company mobile devices, your comms will need to not just be mobile-optimized, but mobile-first.
If they don't have mobile access while working, can you utilize digital signage screens to promote your messages? To reach these workers communicators are going to need to think outside the box – and beyond the desk.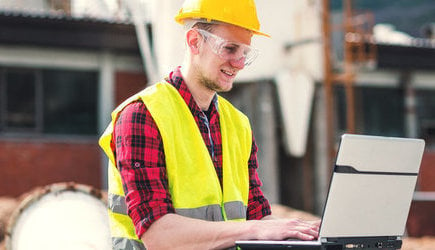 Every new year brings its own challenges – but also opportunities. If 2020 was about survival, and 2021 was about rebuilding, 2022 is about reconnecting. With each other, with our jobs, with our purpose. And communications are the best tool to achieve this.
Want to improve your employee communication in 2022? Take a closer look at the SnapComms platform or speak with one of our expert team members.