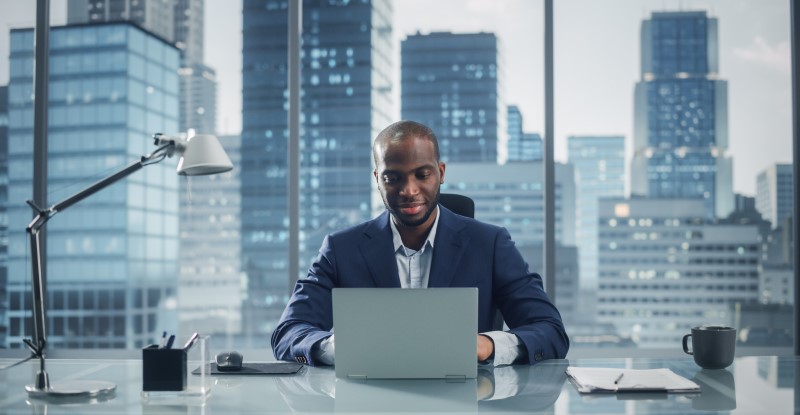 Effective workplace communication is essential for leaders to connect with employees and strengthen engagement.
Good communication is a key characteristic of great leaders. They know how to share information with clarity and purpose to a wide array of audiences. It's not only through spoken word, but through every written message, meeting and planning they do.
What you say is important, but how you communicate it has a big impact on how the message is received. Harvard Business Review states that communication is a core leadership function. Effective leaders must be skilled communicators.
In times of change and uncertainty, it's essential leaders can communicate well in order to build a more resilient workplace. The following leadership communication strategies will show you how to achieve this.
1. Be proactive with messaging
When events are happening which concern employees, it's important to keep ahead of the message. The longer you wait, the more uncertain or anxious your employees will be. Rumors grow in the silence.
Communicate with staff as early as possible - don't let them find out your news from the media or other external sources. Speak up. Present your honest view, however unpalatable the message. Send out video messages to all employees to personalize leaders and convey sincerity.
2. Act with empathy
The way people respond to messages is colored by what's going on in their lives, both at work and at home. Leadership communications will be received very differently by different people.
Consider the emotional impact of what you're saying. How is what you're saying likely to affect employees on a personal level, not just professional? Be available for questions. Promote the support services available to staff through corporate screensaver messages.
3. Evangelize the future
Inspiration is a proven driver of performance. When employees are inspired to perform, they're more genuinely invested in their work.
Help employees visualize the promise of the future. Portray a positive picture of where the organization is headed through digital display screen messages. Broadcast video updates showing how employees are modeling new values.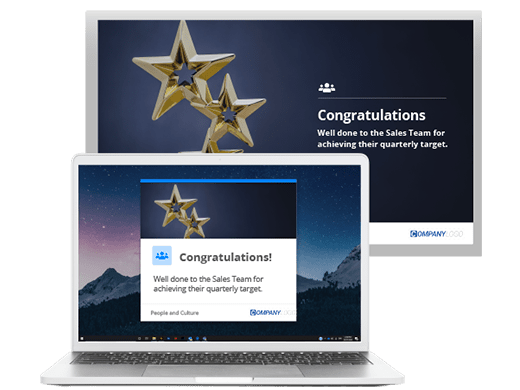 4. Unify your people
It's easy for staff to get tunnel vision when they're working - only seeing the things they're doing, and not how it relates to the efforts of others. This can also lead to people working in silos, which affects engagement and company culture.
Keep everyone focused on the bigger picture. Encourage employees to see how what they do contributes to your overall mission and values. A regular series of digital newsletters is an excellent way to help reinforce company vision.
5. Champion equality
The benefits of diversity and inclusion in the workplace are well known. As Julie Sweet, CEO of professional services giant Accenture, says, "Diversity makes us stronger, smarter, and more innovative, helping us better serve the needs of our clients, our people, and our communities."
Be fair and inclusive to all. Ensure employees have equal access to information, benefits and support. Promote a collaborative, accepting environment where staff can bring their authentic selves to work every day.
6. Create a communications plan
Poor communications have the largest negative influence on employee experience, according to SnapComms EX research – higher than role-related stress, poor training or bad manager relationships.
Use multiple channels to deliver content in diverse ways. Establish a regular communication plan, incorporating CEO video updates, monthly digital newsletters and town hall meetings.

7. Coach to improve skills
Ensure all managers lead and communicate well. Nearly 70% of managers are not comfortable communicating with their employees.
A series of coaching or mentoring sessions with an independent communication expert can transform a talented group of individuals into a high-performing team.
8. Develop one-on-one relationships
Formal reviews or weekly catch-ups provide leaders with useful intel on how employees are doing and where they need support. But they fail to capture deeper employee sentiment - which informal discussions can reveal.
Make time for the individual conversations which strengthen human connection. Jessica Deckinger, Chief Communications Officer at Everbridge, suggests "setting boundaries around those intentional moments where you set aside half an hour every day to connect on a human level with someone."
9. Be good listeners
The best leaders recognize that communication is a two-way street. The quality of listening has a 40% positive influence on leadership effectiveness.
Introduce a mechanism for better understanding what workers want. Use regular online surveys to give staff a voice. But don't jump straight to solutions. Listen first, act later.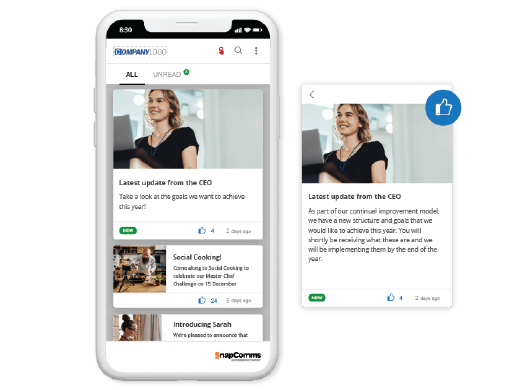 10. Emphasize relevance
Changes to business operations, department structure or processes can affect the entire organization, but lack relevance to individual employees unless they can see how it matters to them.
When delivering content, focus on how it affects employees. Why should they care? Speak directly about what's happening and who's involved. Using this perspective improves relevance and helps make complex scenarios simple and understandable for staff.
11. Refresh your approach
Old-fashioned all-staff emails have their place, but they're unsuited for engaging staff, promoting company activities or encouraging feedback. Introduce modern digital communication tools which get employee attention across all device types.
Spreading your leadership communications across different channels allows you to deliver messages in the format best suited to the content - and achieve greater readership and engagement.
12. Do what you say you will
The simple act of following through on what's been promised does wonders for building trust with employees. If you solicit staff feedback through online surveys, you need to share the results. If questions are submitted in advance of a town hall meeting or leader Q&A, make sure to address and answer them.
Remember to be realistic with what you commit to though. Being careful not to over-promise at the beginning makes sticking to what you say easier to achieve later.
Employees look to leaders to provide them the direction, guidance and support to do their jobs well. Reviewing your leadership communications and measuring their effectiveness will ensure your organization is well set up for success.
Download Leadership Communications Guide
Get tips and best practices to inspire your team and connect employees with leaders.
Reinforce company vision
Lift leadership profile
Deliver essential information
Inspire workplace performance