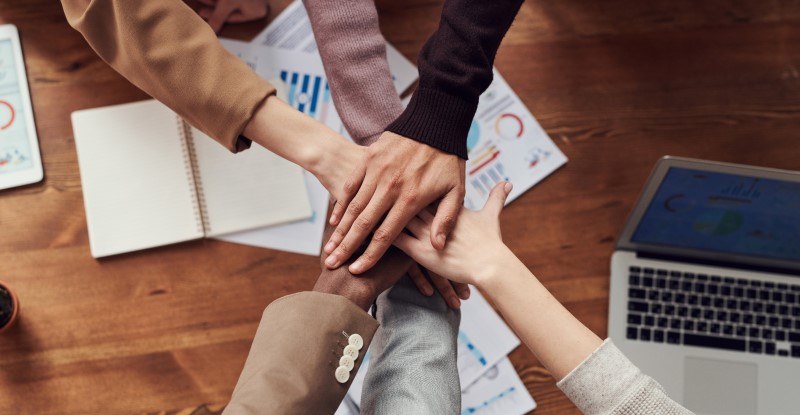 Equality and fairness are powerful forces. As people, when we're treated fairly, we respond positively – we're more motivated and more likely to succeed.
Likewise, if we receive unfair, inequitable treatment, we respond negatively – we tell our peers, we complain online or we practice avoidance in future.
It's the same at work. Equality in the workplace is a potent influence on employee satisfaction and business performance. It's a theme that underlies almost all the things that matter most to employees, according to a number of employee studies.
For employers, lack of gender and racial diversity hits their bottom line. Companies with low rates of diversity are 29% more likely to make less money.
Clearly, workplace equality builds better businesses. But how can leaders best champion this and embed a culture of diversity and inclusion into today's busy, fragmented workplaces? What are the best practices for building, promoting and communicating diversity in the workplace?
What it isn't – pitfalls to avoid
Workplace equality isn't a trend. It isn't a compliance issue to be resolved or an obstacle to be navigated. Businesses that view it this way will respond accordingly, with actions that are insincere, temporary and of low value.
Building a truly diverse workplace is more than just sending your management team on a course or attending a seminar. It's more than changing your recruitment practices. It's not enough to mandate equality in a policy that gathers dust in your intranet.
These are the sort of activities that will (quite rightly) seem disingenuous. Employees will see it as a hollow gesture and disengage with the message, lowering their trust in management to deliver on promises.
The answer is a mindset shift that recognizes and believes in the value of equality and diversity such that it's naturally embedded into a business' DNA.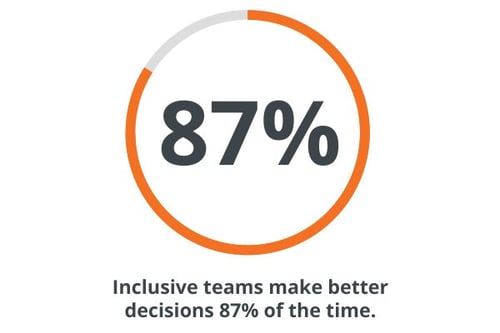 Source: Forbes
What it is – walking the talk
Now more than ever it's essential for businesses to walk the talk – living and breathing the values of workplace equality and diversity every day. There are a number of actions employers can take to embed the right attitudes across their business.
Refocus on core values: Define why diversity and inclusion is central to your values. Formalize your commitment so that these values are embedded at the highest level. Demonstrate why you are committed to these values to foster the right workplace conditions for success.
Reinforce the benefits: Equality and diversity inspires creativity, drives innovation, enriches employee experience and supports competitive advantage. Emphasize the strength and resilience that results from this, both at personal and organizational levels.
Remove unconscious bias: Use consistent positive wording through your internal communications to remove unconscious biases people inadvertently practice and therefore need to be educated on.
Promote heroes from within: Champion employees who belong to minorities to build their status. Empower them to be proud of their heritage and the unique perspective it gives them. Encourage them to be authentic at work and celebrate their accomplishments. These employees can become valuable mentors to others in your organization.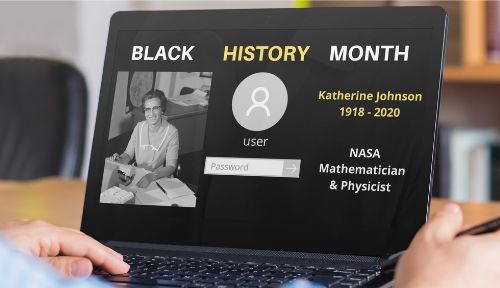 Improving workplace diversity starts from the top down – the CEO sets the tone and practices the behaviors which foster a respectful, inclusive environment. SnapComms CEO, Chris Leonard, believes, "SnapComms innovation and ability to serve customers in over 75 countries is driven by our commitment to workplace equality. It's a no-brainer as far as I am concerned."
If you need help communicating diversity and inclusion messages, contact us for some ideas.
How to communicate it
Internal communications are the tools to give voice to your values. Creating a series of unified communications requires dedicated channels which give attention to your messages without competing with operational notifications or departmental updates. Relying on email alone will reduce awareness and impact employee engagement.
"The best workplaces are those that embrace uniqueness in people," believes Chantelle Hilleard, Head of People and Culture at SnapComms. "It's inspiring to be around others with diverse backgrounds and perspectives. It makes a business stand out and is something I feel a personal sense of pride about."

Try these internal communication ideas to promote workplace equality and diversity.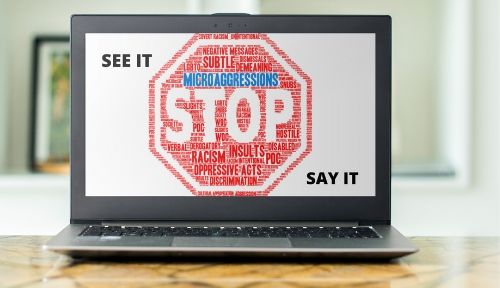 Remember that workplace equality and diversity isn't a short-term exercise. Communication and education campaigns must be an ongoing part of organizational planning to achieve sustained improvements.
Build in milestones at which to measure success and refine approach if necessary. Channel reporting and employee surveys can provide a good base of information upon which to judge the success of your activities.
Diversity and inclusion at SnapComms
Diversity is part of the DNA at SnapComms. Our employees are 42% female, originate from 22 different countries, speak more than 10 languages and range in age from 18 to 60+. The world map in our office shows the country of origin of every employee – there are very few areas of the world not yet represented!
We celebrate many different types of culture and lifestyle such that everyone in our team can be authentic at work and feel truly included. At SnapComms, we have strength in diversity.
Operating a fair, diverse and inclusive workplace is essential for businesses today. It embodies the positive attributes which drive success and demonstrates being a good corporate citizen. Your employees will thank you for it and your business will benefit from it.