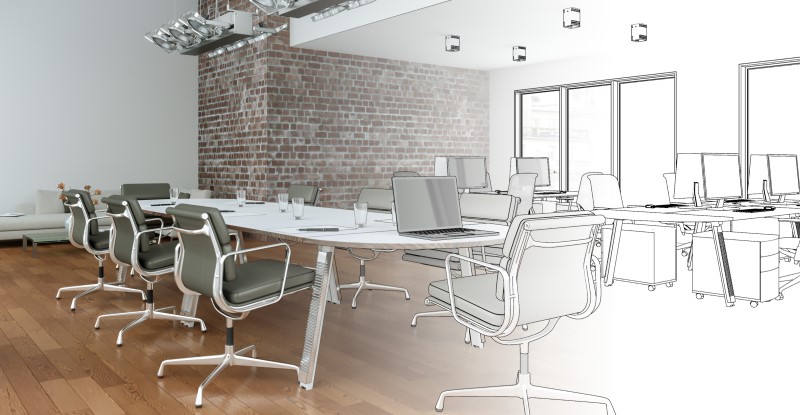 Special guest article by behavioral scientist Steve Crimando, principal and founder of operational risk management consultancy Behavioral Science Applications LLC.
Pandemics are predictably unpredictable. For the past year, that unpredictability and uncertainty about what is next has led to disruption of nearly every part of our lives and our work.
People are exhausted by the anxiety and stress that uncertainty has created, and there is little appetite left for surprises. While the world may be turning a corner on the pandemic, and potentially eliminating uncertainty about our health, leaders are championing the 'new normal' – another unknown.
'New-anything' may not seem at all inviting after a year of 'new-everything'. Recognizing that the workforce may suffer from mild to severe uncertainty, it will be important for an organization's leaders to recognize the symptoms and develop the remedy for a successful return to the workplace.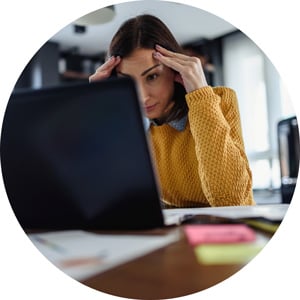 Symptoms of Employee Uncertainty
Signs and symptoms of our collective uncertainty may include:
Lingering concerns about health risks associated with in-person contact with co-workers and clients
Residual emotional distress, including anxiety, depression, grief, and traumatic stress
Social awkwardness in navigating workplace relationships
Adjustment issues related to new routines, including once again commuting to work
Ongoing difficulties with concentration and attention
Vague, generalized nervousness and unease
There are many potential triggers for these reactions, ranging from elevator usage and meetings to seating arrangements and cafeteria services. It is likely that the 'new normal' seems more new, and less normal, than we may be initially comfortable with.
Left unaddressed, the lingering effects of working in isolation, health anxieties, and pandemic fatigue can easily follow employees back into the re-imagined workplace, impacting wellness and performance.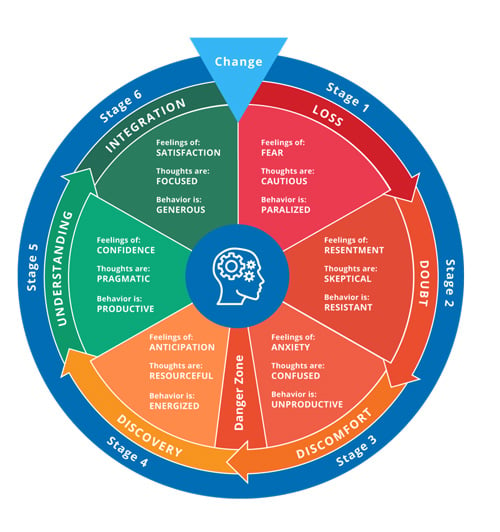 Stages of employee behavioral response to change
Addressing Workplace Uncertainty
The remedy involves a prescription that blends several ingredients: transparency, flexibility, responsiveness, and prioritizing and supporting employee wellness, both physical and emotional.
Transparency
Transparency requires open and ongoing two-way leadership communication. Leaders may not be able to make accurate assumptions about what employees are thinking and feeling based upon outward appearances. It will be important for them to have their fingers on the pulse of the workforce and check vital signs early and often rather than waiting for problems to surface.
It will also be important for leaders to appreciate how employees process information differently when they are stressed. Mental noise theory suggests that when people are in a state of high concern, their ability to process information effectively and efficiently can be severely impacted.
It is also known that people become more tuned in to non-verbal messages when they are stressed, so it will be necessary to share information in a variety of formats to ensure that messages stick.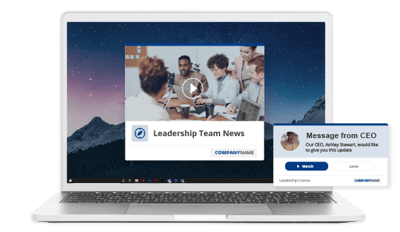 Flexibility and responsiveness
Flexibility and responsiveness go hand-in-hand, but without transparency and open communications, it may be difficult for leaders to understand how best to address employee needs and concerns.
Striking the right balance of work-from-home, hybrid and in-office work may remain a moving target for a while as the impact of vaccines gradually curtails the spread of COVID-19. Spikes and surges in infections may continue sporadically for several months, requiring the employer to continually rebalance the work environment. Accommodating employees' preferred working hours and personal commitments will remain a juggling act.
Making a commitment to remaining open-minded and flexible with the scheduling needs of the workforce can go a long way in demonstrating that an organization's leaders "get it" and are willing to work with employees and make the necessary adjustments to ensure individual and organizational success. Reopening the workplace will not be like flipping a switch.

Employee Wellbeing
Managing the health concerns associated with the new ways of working will also require sensitivity and attention to employee health and wellness, both physical and mental. Even for those fortunate enough to have dodged the virus, the pandemic has affected people's physical health.
Pandemic weight gain is a thing. People have been more sedentary, diets have changed, and physical as well as emotional fatigue are increasingly common. Employees will want reassurance that their organizations will put people first. Communicating and demonstrating a commitment to wellness will be critical.
Along with planning to keep employees physically safe, there must be equal focus on their psychological health. In addition to the anxiety, stress, and fatigue associated with the pandemic, chronic stress related to a year-along crisis can result in concentration problems, increased use of alcohol, tobacco, and other drugs, and worsening of pre-existing health conditions. Employees who are not physically or mentally in the game cannot be expected to be star performers.
Prioritizing attention to wellness may also pay long-term dividends in terms of recruitment and retention of quality employees. The impact on the organization's reputation may be measured by how well it addressed the impact on employee wellness.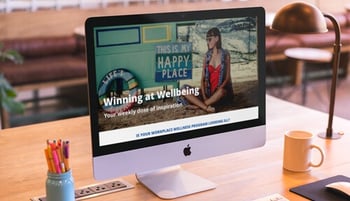 Managing the Post-Pandemic Workplace
The post-pandemic workplace is uncharted territory. The way we worked during the last great pandemic is radically different than today. Very few lessons from that time were captured and communicated, so leaders will have to navigate the transition to the new ways of working with little guidance and few lessons learned from the past.
It is unlikely that all leaders will innately be knowledgeable or skillful in meeting the challenges ahead. Training for people managers must focus on recognizing and responding to distressed employees, and how to respond to signs of trouble.
As employees reconnect with their colleagues and protective measures become less necessary, the new normal will likely begin to feel more like the old normal. There is little that leaders can do to rush this process. People will acclimate to new ways of working in their own time and on their own terms.
Leaders at every level of the organization can help smooth the process with compassion, empathy, and supportive acknowledgment, that is letting others be aware of their challenges, and that they are there to help.
About the author:
Steve Crimando is the principal and founder of Behavioral Science Applications LLC, an operational risk management consultancy located in New York.
Steve is a Certified Threat Manager (CTM), Certified Homeland Protection Professional (CHPP), and a Board Certified Expert in Traumatic Stress (BCETS). He is a consultant and educator focused on the human element in security and emergency management.