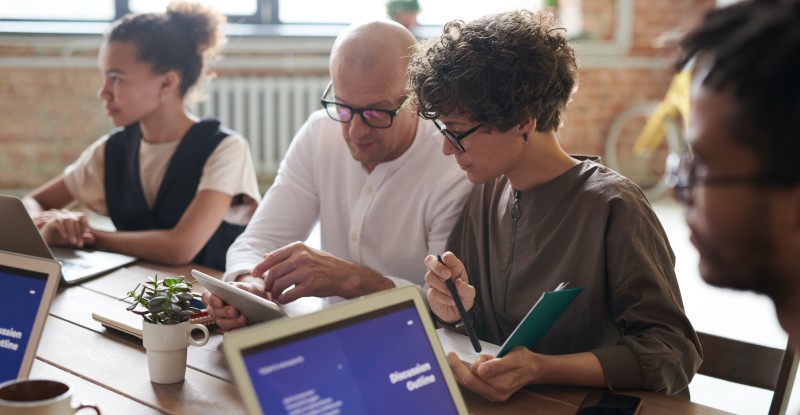 Workplaces today are both exciting and challenging. Never has there been so much information circulated. But never has there been so much distraction. And never has getting employee attention been so difficult to achieve.
With a new year upon us, there's much for organizations to deliver. Change management programs to be rolled out, performance targets to be met, workplace wellness to be addressed… the list goes on.
Internal communications teams must carefully juggle how to get important information out to staff – engaging them without overloading or annoying them.
Effective communication will play a key role in ensuring buy-in and engagement from the wider organization in 2023, according to a new BCG report.
Technology is delivering clever ways to cut through workplace noise. These seven examples offer inspiration for how you too can use technology to get your employees' attention.
1. Harness special features
Bundled into some internal comms tools are special features that can be harnessed to drive employee awareness.
For example, message recurrence allows you to repeat communications until you're guaranteed all staff have seen them. It's the power of persistent pestering! Ideal for 'must read' content such as important leadership communications.
For essential matters, look for tech solutions which have all the bells and whistles to ensure you get employee attention. These could include audio to accompany notifications, or full screen display that no-one can miss.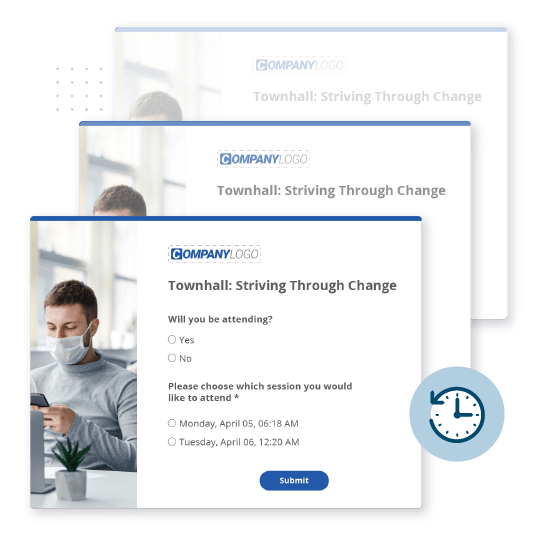 2. Engage virtual teams
Remote work is here to stay. A McKinsey & Co report shows that more than half of workers in the United States work from home at least one day per week.
Without technology, it will be impossible for managers to effectively communicate with everyone in their team. Fostering a one-team mentality would be nigh on impossible.
Video alerts can include recordings of important meetings or CEO announcements. Dynamic corporate screensavers can feature a social wall, collating organizational social posts, pictures and videos. Delivered in a more personalized manner, these help unify virtual teams.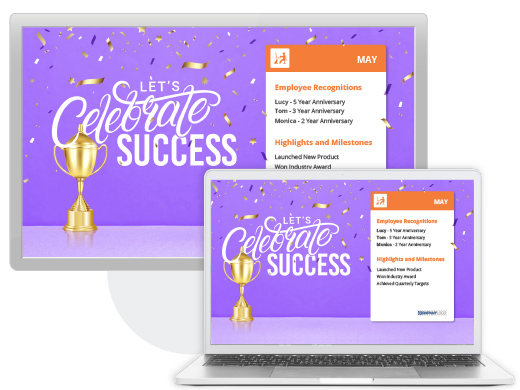 3. Foster innovation and fresh thinking
Everyone has a point of view, and if they're given a platform to express themselves, whether publicly or anonymously, they will feel part of the solution and more connected to their organization.
Equally as importantly, it's a fantastic source of differing perspectives and fresh thinking for managers to consider and take onboard. Asking for employee input gets them thinking, talking and raises their employee engagement.
Use online or intranet forums to pose questions for staff. Form cross-functional teams to collaborate on 'blue sky' design thinking. You could be pleasantly surprised with the results.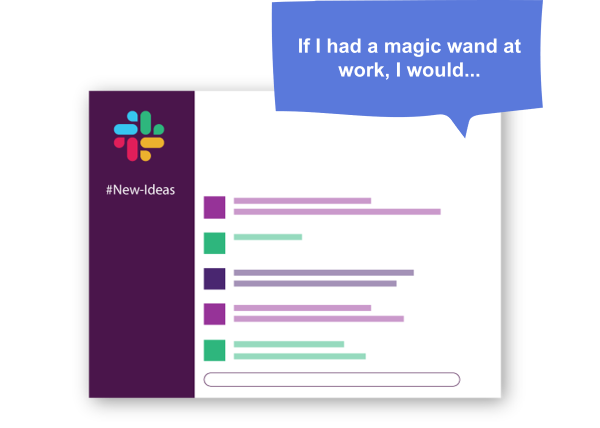 4. Capture instant attention
We live in an age of inundated inboxes. Every day, employees receive an average of 122 emails – many of us, significantly more. So it's no surprise that emails are being missed or ignored. They're simply not effective for getting employee attention when it's needed most.
For instant attention, active channels like alerts are unmissable. They bypass emails to reach all employees, whatever their device or location, for maximum visibility and cut-through. Use of notification recurrence settings will guarantee 100% readership of essential messages.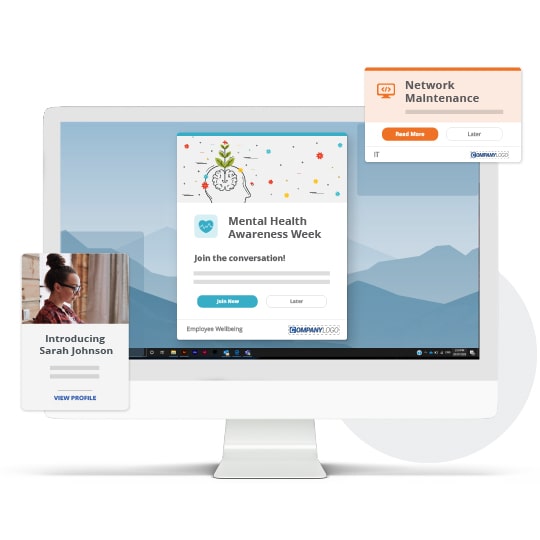 5. Make it personal
Don't underestimate the power of the personal touch. Everyone responds positively to recognition and encouragement. Introducing this into your messaging also warms employees to your corporate communications.
Make use of office management apps to keep track of staff birthdays, work anniversaries and team events. These can be set within your team, or even across teams so valued colleagues aren't neglected – particularly useful if you're currently collaborating on a joint initiative!
Reminders in advance will help ensure you avoid the disappointment of overlooking anyone.
Customized corporate wallpapers are an easy way for teams to celebrate any auspicious occasion.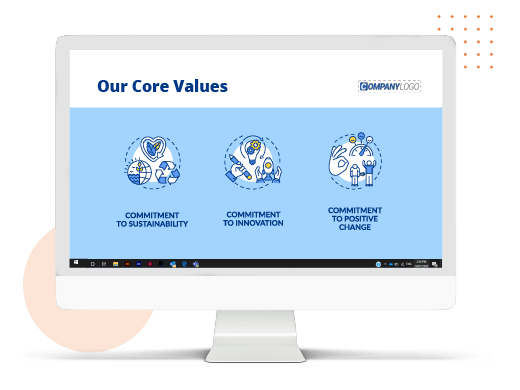 6. Inspire constructive competition
Adding a competitive element to your internal comms is a great way of inspiring employee engagement. The informal, light-hearted format encourages participation, yet can also be a subtle tool for managers to gain useful team insights.
Gamification in the form of employee quizzes are simple to create and administer. Use them to reward the fastest or most accurate team members, or foster teamwork by pitting small groups against each other.
Make the questions specific to your organization or marketplace, then delve into the results to identify any areas of lower staff knowledge and potential training opportunities.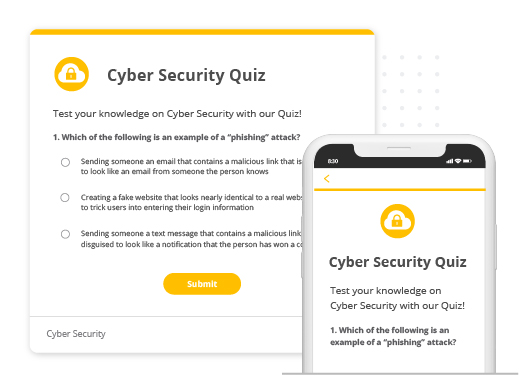 7. Reinforce without disrupting
For some organizational objectives, passive forms of communication are more effective. To achieve longer-term behavioral change, passive channels will trump intrusive channels.
While full-screen alerts offer immediacy for 'right now' messages, a slow-burn, sequential campaign can have the greatest impact.
Introduce dynamic screensavers or lock screens, almost subliminal in nature, to nurture employees towards the desired behavioral change.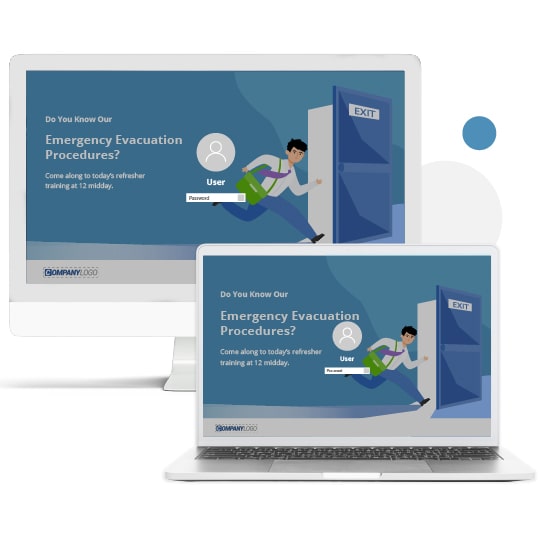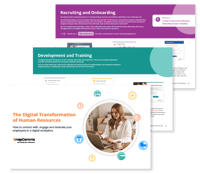 Digital communication channels are the crucial link between employer and employee to drive engagement, culture, change management, training and development.
Download our free Digital Transformation of Human Resources guide for tips, practical examples and messaging ideas you can use in your workplace.