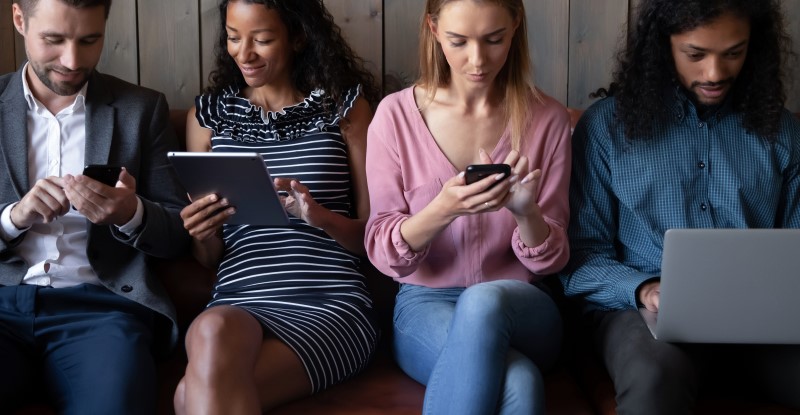 Employee engagement is the silver bullet for workplace success. When staff are engaged, performance is lifted across the board – customer satisfaction, employee retention, productivity and wellbeing.
Employees are 35 times more likely to feel part of one team driving business results at companies with robust employee engagement programs, according to a recent IDC survey.
Improving employee engagement across an organization starts with understanding how employees feel. The importance of doing this is on the rise, in part due to COVID.
A Qualtrics study released in December 2020 shows that nearly all employers increased the frequency of listening to employee feedback since the pandemic began.
A series of employee engagement surveys provide HR teams and senior leadership with the data to create and maintain a highly-engaged, high-performing workplace. Getting started can be hard, but our guide has everything you need.
Contents: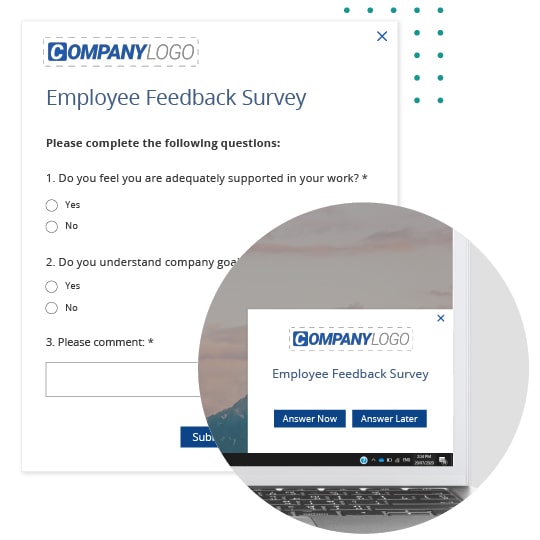 1. What is an Employee Engagement Survey?
Employee engagement surveys measure the level of motivation and commitment across an organization. Highly engaged workforces have been linked to higher profitability.
These surveys feature a series of questions designed to gauge how employees feel about their job across several factors. These include company culture, job satisfaction and employee happiness.
Surveys typically take the form of either short pulse surveys or longer sentiment surveys. It's recommended that employers run 3-4 surveys per year – a single annual sentiment survey and three quarterly pulse surveys in between.
All employee satisfaction surveys are managed by the Human Resources or People & Culture team. They are responsible for producing the survey, collating the results and sharing the outcomes.
The data gathered from these surveys help HR Managers identify areas of concern which could result in staff attrition. It also helps inform the different employee engagement ideas you can introduce to lift performance.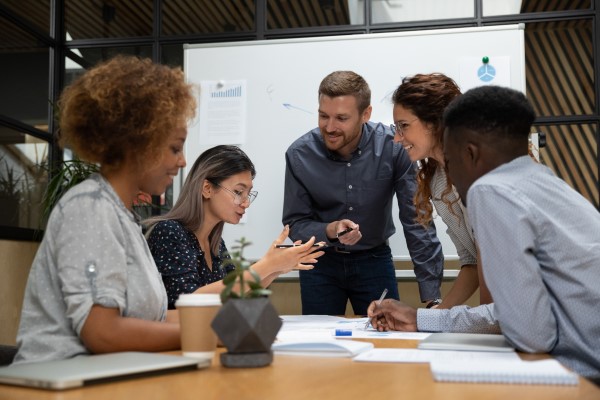 2. How Many Questions Should an Employee Engagement Survey Have?
Employee engagement surveys should have 15-40 questions for sentiment surveys, and 5 questions for pulse surveys. This number of questions is considered optimal to balance collecting enough detail but not making the process overwhelming. Too many questions will result in lower completion rates.
How many questions you ask will be determined by your objectives. More questions provide richer detail around issues and allow managers to drill down into the data by team, location or issue.
Fewer questions will provide a more superficial snapshot of workplace morale, but are likely to have higher response rates.
When deciding upon your list of survey questions, consider what you need to know. Are there known workplace issues that you need to understand better? Is there a recent organizational change that you want to assess the impact of on staff? Or do you just want to know how the organization is tracking compared to 12 months ago?
Read more: 8 Must Read Employee Engagement Statistics Every Manager Should Know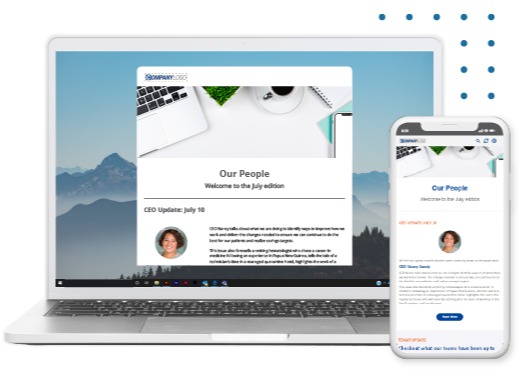 3. How do you Design an Employee Engagement Survey?
When designing your employee engagement survey, you'll need to consider question format, structure and ease of completion.
Question Format
You have a number of options for question format – rating scale, single option, multiple choice, open-ended and more.
Rating scale: used to assess the depth of employee feeling toward something, usually a 5-point scale from very unfavorable ort strongly disagree (1) to very favorable or strongly agree (5)

Single option: used to get a definitive response to a question, often yes or no

Multiple choice: used for greater breadth of information about employee's feelings towards something, by allowing them to select more than one option from the range provided

Open-ended: used to capture employee sentiment in their own words, usually optional rather than mandatory
Some tips for survey design include:
Include a mixture of formats to make the experience more enjoyable for staff – and increase their likelihood to finish

Only make questions mandatory when you absolutely need an answer – all others should be optional

Consider including open ended employee engagement survey questions at the end of each section - this allows you to capture employee feedback not covered by your other questions
Structure
Survey questions should be grouped into sections on a common topic. Structuring them this way makes it easier for staff to complete and easier for the HR team to analyze the results.
Topics can be anything you choose, though for the example employee engagement questions below we've chosen to structure them into Role, Team, Company Strategy, Company Direction, and Future.
It's common practice with surveys to warm staff up with 'easier' questions first and hold 'harder' questions, or those which require more effort to answer, until the end. Beginning with role-based questions is a good idea, as this is the area employees are most familiar and comfortable with.
Try to retain the same structure and questions over multiple surveys. This will allow you to compare results more easily over time.
Ease of Completion
Surveys must be quick and easy to complete. Using a dedicated survey tool is essential, as these are developed with ease of use in mind.
The use of employee engagement tools is on the rise. IDC's survey found that nearly half of executives believed their use of employee engagement software would increase.
Survey tools like the SnapComms Employee Survey pop-up on computer screens, bypassing email to generate higher response rates. Versatile designs with the ability to include imagery and other media enhance the experience for respondents.
Make sure to also give staff context about how long your survey will take to complete and how responses will be used. Emphasize the importance of confidentiality – this reassures staff that they may provide a frank response without fear of reprisal.
---
Want to see employee engagement surveys in action?
Try the SnapComms Employee Survey for yourself
---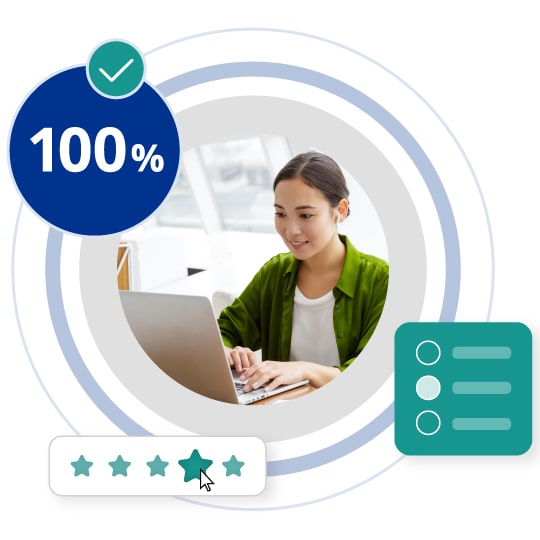 4. 40 Best Employee Engagement Survey Questions
Good employee engagement surveys include a mix of question types to understand both surface feelings and deeper trends. Digging deeper is especially important now given the amount of change employees have endured recently.
The following 40 survey questions cover all the main areas that influence employee engagement. They're designed to be comprehensive without excessive.
The questions are grouped into five sections: Role, Team, Company Strategy, Company Direction, and Future.
1. Role
The objective of this section is to understand how employees feel about their role and its value within the organization. Engagement at this level is fundamental to everything else. Employees should be expected to have strong, clear opinions here.
I enjoy working at this organization

I know what's expected of me and how I can achieve it

I have access to the things I need to do my job well

I have access to learning and support to improve my skills

My role inspires me to do my best work

The company supports my growth and development

I know what I need to do to be successful in my role

My opinions are valued here

I'm able to work from home effectively

My workload is manageable and achievable
2. Team
This section aims to understand team-fit and assess the strength of employee-manager relations. It's often quoted that employees don't leave a company, they leave a manager – hence why this section is so important.
My manager is a great role model for employees

My manager cares about me as an individual

I receive appropriate recognition when I do good work

My manager leads by example

I'm comfortable raising questions or concerns with my manager

My team works well together

My team support and encourage each other

I feel like I can contribute to improving the team
3. Company strategy/mission
This section is designed to understand employees' level of affinity with the organization. Disengagement at this level leads to lower productivity where the employee feels their efforts are pointless in the 'bigger picture'.
I am proud to work for this organization

I feel energized by the organization's purpose

Leadership keeps people informed about what is happening

The organization's vision motivates me

Management communicates effectively with employees

Management is open and transparent

People in the company treat each other with respect

The employee benefits we receive are relevant and appealing

Our workplace is a positive environment

The company promotes a healthy work/life balance

Management contributes to a positive work culture
4. Company direction
This section is related to the previous but examines the level of affinity employees feel with where the company is heading. With most organizations undergoing considerable change as a result of COVID, strategic direction may have changed – and this may cause employees to feel differently.
I would recommend this organization as a great place to work

Working for this organization makes me want to do the best work I can

I feel more committed to the organization than I did a year ago

I trust the organization to do the right thing

I agree with the organization's plans regarding hybrid work or returning to the office

I feel the following things are being done well

I feel the following things can be improved
5. Future
The final section aims to understand the level of employee satisfaction through their future plans. This section is also suitable for using as a short pulse survey or Net Promoter Score (NPS) survey.
I intend to still be working here in 12 months' time

I rarely think about looking for a job at another company

There are opportunities for me to be promoted or grow within the organization

I would post a positive review of the organization on Glassdoor
5. How to Use your Survey Results
Now that you have your survey results, use them to power your engagement efforts. Start by responding to common feedback and have strategies ready to tackle issues.
Analyze results throughout the year and compare them with employee attrition rates. Use this data to assess the effectiveness of your engagement programs and activities. Goal setting and tracking is important for measuring communication effectiveness.
Highlight the positives – what can you learn from what's working? Is there a particular activity driving good results that can be replicated? Can you compare results with industry peers or competitors?
There you have it – a comprehensive guide to employee engagement surveys and 40 questions you can use in your surveys right now. Building a better workplace starts now!